My Mess in Texas – Elizabeth Ann West
Many have horror stories about meeting their in-laws for the first time. Mine takes place in Texas. So when I was writing CANCELLED, and needed somewhere for his crazy side of the family to come from, there was no question in my mind they would be from Texas. I'm not saying everyone from Texas is crazy, after all I married my husband and he's from there! But with a state that large, it happens.

To help put this in perspective, I was raised in Virginia Beach, VA. I'm an East coast, urban/suburban dweller, oldest of three girls from a military family. My husband's family lives 45 miles outside of San Antonio, TX, he's the oldest of six, and there are no streetlights. In fact, the "road" to get to his house back then was dirt. His Navy enlistment papers don't even have an address, but a description of the property location by how many miles it is away from major highways.
The first time we traveled down to visit, my husband had been estranged from his ex-wife for nine months. The court case to finalize the divorce was scheduled for two weeks after our trip. We had known each other for six weeks. We'd been engaged for four. 
Yes, yes I KNOW how that sounds. But it wasn't like that. I did not break up his marriage. That honor goes to the three different men his ex-wife slept with the last year they were living as husband and wife. When I met my husband three days after he got back from a six month deployment, neither one of us were looking for a long-term relationship. Of course, that's when it always happens, isn't it? 
Regardless of how my heart felt, I still knew what was right. As a result, I was only a girlfriend (very poor taste to announce an engagement when the ink on the divorce papers isn't dry) and Daddy's friend to my future-stepson. Upon arrival to the middle of nowhere, I should have known this place was going to be far different than anything I had experienced before. 
First, I had to be informed about the West family. Or rather, my husband caught up on the latest goings on while I tried to keep up with all of the names. Apparently, the family was in an uproar because Buddy, my husband's eighteen year old cousin, had been arrested. He stopped by one of his family's convenience stores and tried to buy beer. He put a $20 bill on the counter and walked out with two cases, but the girl behind the glass said "Buddy, I can't sell that to you. It's after midnight and it'll show up on the register tape." She had no choice but to call the cops when Buddy walked out. Only "cops" is the sheriff, and that's Buddy's uncle. But he didn't serve the arrest warrant until Monday because they all had a hunting trip to go on first. Half of the family was upset he would be allowed to drink underage and the other half was upset the uncle didn't squash the report. 
Then there was going to church. Three times per week. My husband's grandfather is the preacher.  It was my first time attending church in years, as I wasn't a Christian then and even now, I'm a member of one of the most liberal denominations. There's Grandpa, ranting, raving and yelling about the lack of decency in our country, and especially those thongs women wear. I was wearing thong underwear at the moment because I think panty lines with a skirt is indecent. But I didn't tell you the coup de grace. Two rows in front of us the ex-wife sits, turned around, and staring at me the entire time.
After two weeks of country vs. city, I was more than ready to leave Texas. I found out I am allergic to mesquite, and where they live, there isn't much to do but talk. On the porch. At the kitchen table. Talk. That's what you do. With cigarettes, except that I don't smoke. The real fireworks came on our last night there, and not just because it was the church's Fourth of July picnic.
"Do you keep a journal?"
This question started the downward spiral. You see, I did keep a journal, back in Virginia. I brought the hard bound book with me with all of the entries ripped out because it was a small, hard book to keep my thank you notes. You know, to thank my husband's relatives before I left town for their hospitality, the way my mother raised me. Unfortunately, I stopped ripping out entries when I got to a blank page, and there were two entries behind it. One was very embarrassing, and the other discussed my mother learning of my engagement.
This wouldn't have been a problem if my mother-in-law hadn't told my two future sister-in-laws to GO THROUGH MY LUGGAGE to learn any dirt on me while we were visiting relatives in San Antonio the week before. Who does that? The girls, ages sixteen and fourteen at the time, waited until our last night there to tell the whole town not only were my husband and I secretly engaged, but I was taking pills to get pregnant! (Um, no, those were birth control pills). They had no idea the kind of fallout this would have for the adults (the ex-wife stalled on the paperwork for over a year as a direct result).
I didn't leave the bedroom I was sleeping in until the next morning. I was humiliated, outnumbered, and wanted to crawl into the nearest hole and die. My husband didn't speak to his family for over a year. 
I talked to them all the time. I never gave up. Not once. I even asked my sister-in-laws to be bridesmaids two years later. And I'm happy to say that seven years after our wedding, almost nine years from that fateful visit, I am on fantastic terms with most of my in-laws. In fact, my mother-in-law, the same one that once wanted to fight me out on the front lawn (that's another story, entirely), is one of my best helpers in sorting through all of my ideas for my novels.
So when it came time to cast a setting for Johnathan's crazy relatives, Texas immediately came to mind. And I don't think anyone could blame me.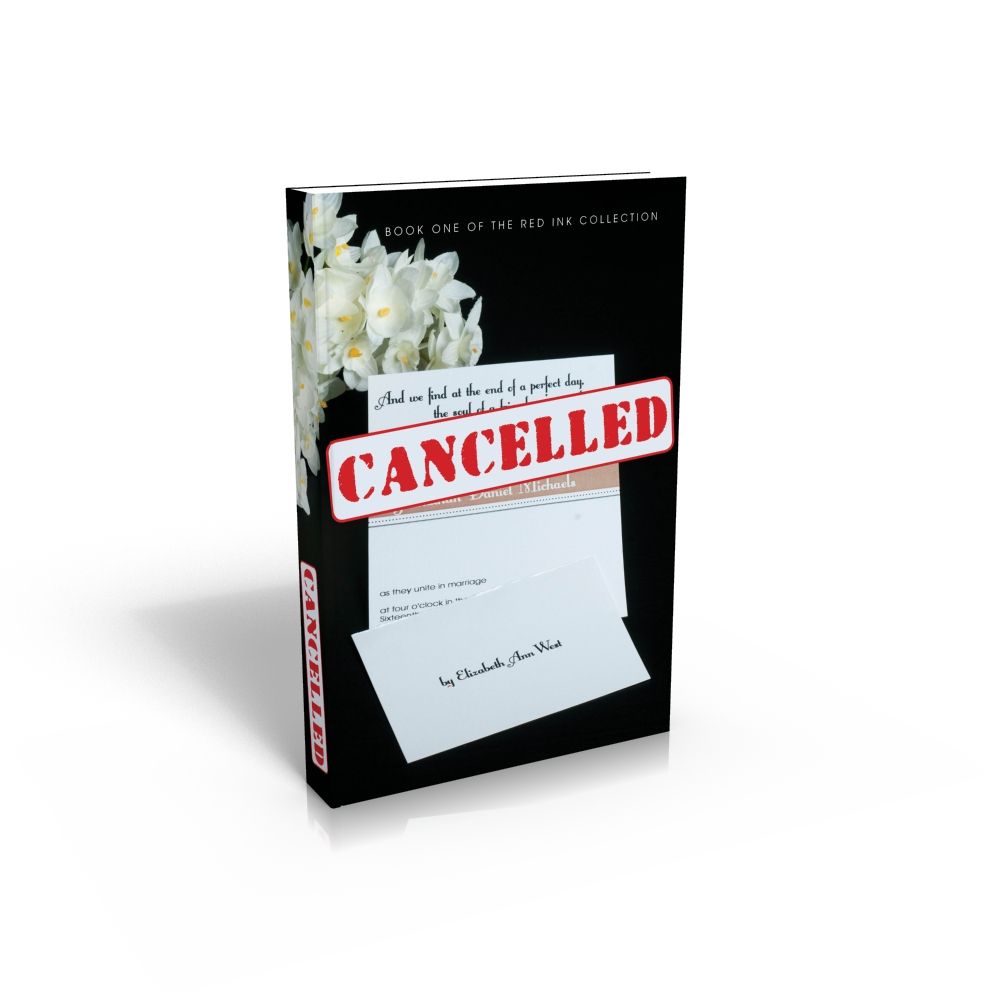 As a special thank you to readers this month, I am giving away a free, signed ebook to everyone who signs up for my newsletter. (The newsletter comes out every 25th and covers my latest projects, books I've read, and technology tips for our crazy, digital lives. This is logistically the easiest way I can learn the ebook format you need and the email address to send it.) 
Also, every Saturday there is a drawing for a signed, annotated paperback of CANCELLED from the readers who signed up for my newsletter that week. So far, I'm working through 100+ signed copies, and my first winners have books on the way.
Thank you so much for having me at GoingCrazy!!WannaGo??!! I'm always up for a little adventure in my life!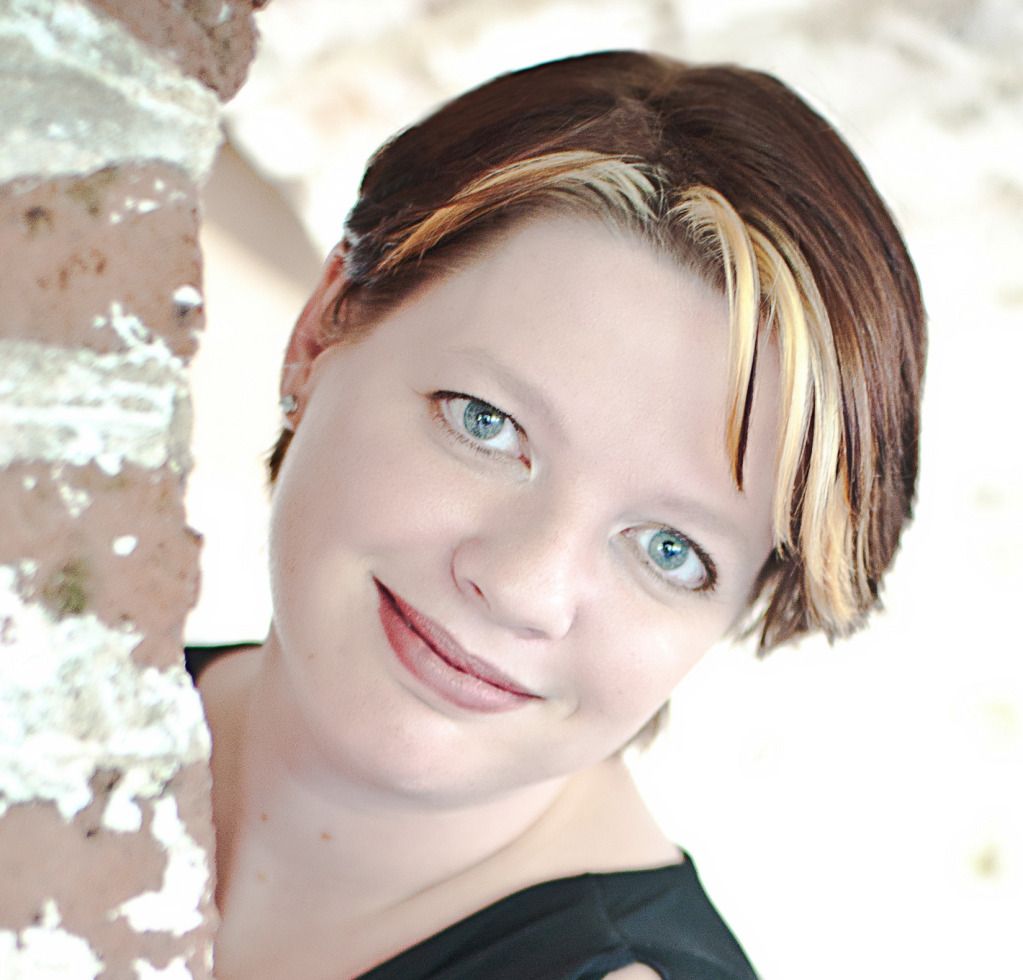 Elizabeth Ann West is a Jane-of-all-trades, mistress to none! After writing non-fiction professionally for three years, she made the jump to fiction in 2011 with her debut novel, CANCELLED. A chick lit/romance from the male POV, Elizabeth's novel challenges the conventions of modern romance. CANCELLED is now available on Barnes and Noble as both an ebook and paperback. Elizabeth also writes regular posts about technology subjects on Mark Williams international, and hersites eawestwriting.com and eawestwriting.blogspot.com.