Feeding Hungry Children during Summer {Post Cereals SIMPLE Service Project}
Feeding Hungry Children during Summer
Every year during the Summer, my boy's daycare has a special program to feed the children breakfast. They actually have breakfast year round, but since it is the YMCA, they have a Summer Day Camp program for school-aged children attending. Due to the increase in children at the YMCA, this program steps in to help feed the children a nutritious breakfast.
Until this year, I actually hadn't thought about why this program exists. The first year that my boy was old enough to be in a class that is offered the breakfast, it was fun to see him get excited to go to "school" to get his breakfast. (Actually, this program helped us get past that crying fit time when I dropped him off…but that's a different story) Due to my increased awareness of the Champions for Kids SIMPLE Service Projects and my participation in this Post "Buy 2, Give 1" SIMPLE Service Project for June, it occurred to me that this Summer breakfast program likely exists for those children who aren't provided a nutritious breakfast at home.
---
I am in love with the Champions for Kids SIMPLE Service Projects, having participated in the Odwalla Game Day Challenge and Jenni-O Make the Switch Challenge. I was honored to be chosen to participate again during June in the Post Bowls of Hope "Buy 2, Give 1" Challenge.

---
Before starting the challenge, I wanted to learn a little more about the hunger rates in my area. I checked out Feeding America and found a Test Your Hunger Knowledge Quiz and Childhood Hunger Facts.
Here is what I learned:
How many children are hungry? – One in six Americans do not have access to enough food to sustain a healthy life. This includes children and adults. 20% or more children are living in "food insecure" households.

How is this affecting our children? – Lack of adequate nutrition affects the cognitive and behavioral development of children. Irritability, fatigue, and difficulty concentrating are a few of the side effects children experience when they do not receive proper nutrition. Research indicates that hungry children do more poorly in school and have lower academic achievement because they are not well prepared for school and cannot concentrate.

Is this happening in my area? – More than 2 million rural households experience food insecurity.

Are the programs available able to help the hungry children? – The large percentage (of "food insecure" households) of the population in rural areas makes it difficult for food banks and food emergency assistance to support the families effectively. Almost ten times as many children participate in the free lunch program through the schools as the number who participate in the Summer feeding programs.
---
How can I help? Buy 2, Give 1!!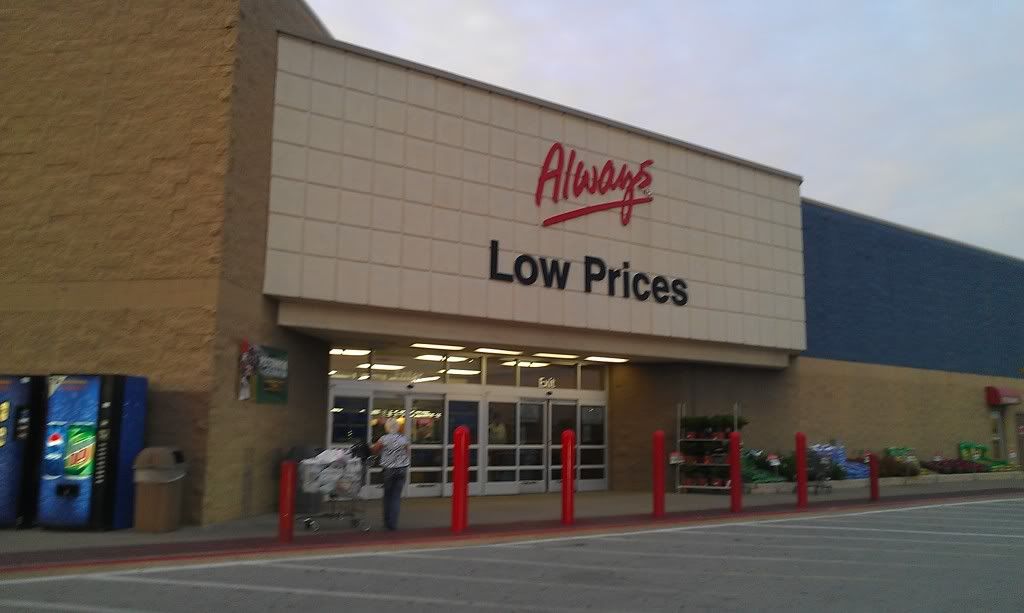 This past weekend my son had a t-ball tournament (2 games) and we were the family chosen to bring a snack for the first game of the day so we headed to Walmart to pick up snacks and decided we would pick up some cereal as well to donate to the food bank. We wanted to encourage the t-ball teammates to donate as well.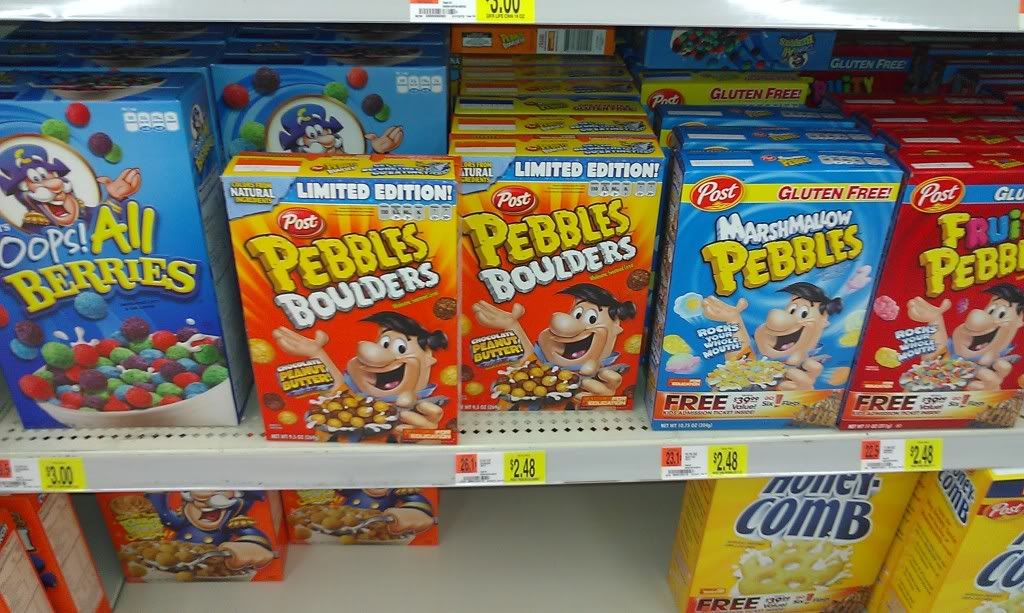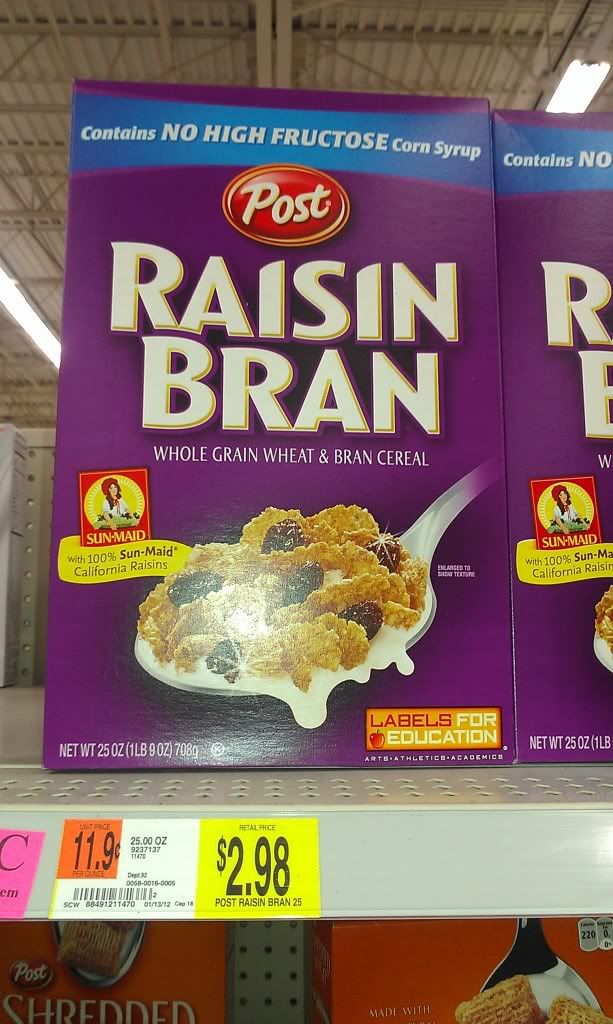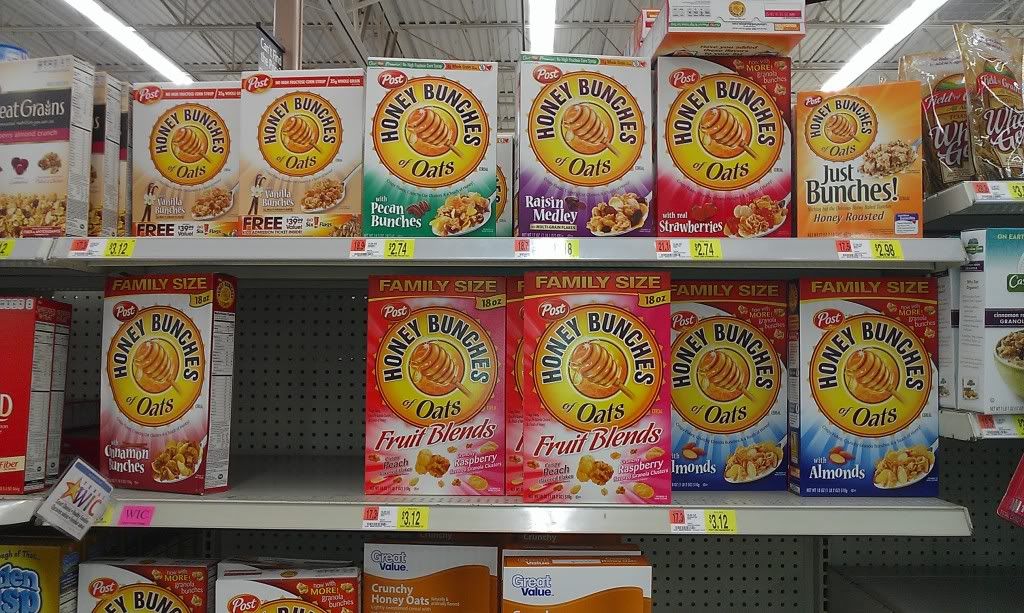 We picked up a box of Fruity Pebbles Boulders for The Boy, Raisin Bran for me, and Honey Bunches of Oats to donate (although I think we need to go back now that I have @HBOats on my mind – love them!!). I thought Honey Bunches of Oats would be perfect for the food bank donation because it is sweet and flavorful for children, but also not too childish that adults will want to eat it as well. If a family received a box of Honey Bunches of Oats, they could ALL eat from it!!
Find out more about all of the awesome flavors of Honey Bunches of Oats by following them on Twitter (@HBOats) and Honey Bunches of Oats Facebook.
---
We could definitely tell that it was the beginning of the month when lots of people in our small town are paid because the shelves were looking bare. It was encouraging to see that several of the healthy cereals had holes on the shelves while the sugary cereals were not as empty. I also loved seeing that the Honey Bunches of Oats cereals had a WIC approved sign on them!!
See more photos of our shop in my Post Champions for Kids "Buy 2, Give 1" SIMPLE Service Project Google+ Album!!
---
We picked up the snacks and juice for the t-ball game and we were set. Since this was the end of the season for t-ball, we were only able to talk to the team about donating cereal for the Post Bowls of Hope "Buy 2, Give 1", but we handed out the information sheet (linked above) and asked that our teammates either donate on their own or bring the boxes for donation to our end of the season party and we will donate for them.
Our teammates did not hesitate to commit to either one of these so I'm excited to hear more about how they did when we have our party soon!! We have a really great team – who stepped in and donated during the Odwalla Game Day Challenge as well – so I have no doubt they will make us proud.
---
Feeding Hungry Children
We learned a lot about the food bank in our town during the Jennie-O Make the Switch Challenge so we decided to donate again to them. They are in great need and we know what it feels like to need them.
We brought them more information about the Champions for Kids SIMPLE Service Project and the Post Bowls of Hope and they were excited to see that we were involved again with this project.
Post "Buy 2, Give 1" CFK Project Card
Learn more about the Post Bowls of Hope Project at Champions for Kids.
Find out more about what others are doing by following Champions for Kids on Twitter (@Champions4Kids) and Champions for Kids on Facebook. Learn more about Post Cereals with Post on Facebook and Twitter (@PostCereals)
Can you commit to "Buy 2, Give 1" with Post Cereals during your next grocery shop?!!
I am a member of the Collective Bias™ Social Fabric® Community. This shop has been compensated as part of a social shopper insights study for

Collective Bias

™.All opinions and stories are my own. #PostCFK #CBias #SocialFabric