Roadtrip-A-Matic makes planning the FUN part!!
This is a Sponsored post written by me on behalf of PA Tourism for SocialSpark. All opinions are 100% mine.
Hubby and I are so excited that our boy is back home after being gone for a week with his Granny, but it actually has us thinking about family vacations of our own. Hubby said we're going to have to "step it up" after that awesome trip he just took, but I know that whatever we decided, our boy would be thrilled.
I'm good with flying, but Hubby is not an airplane person so we would definitely need to plan some roadtrips. As long as we had a car that Hubby could drive, then I would love that!!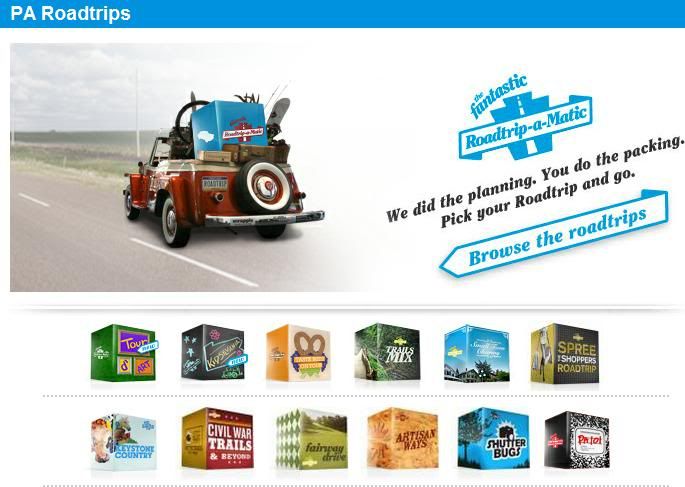 We were just playing around on the internet and came across the Roadtrip-A-Matic (we found it at pa-roadtrips) and had the best time playing around with it.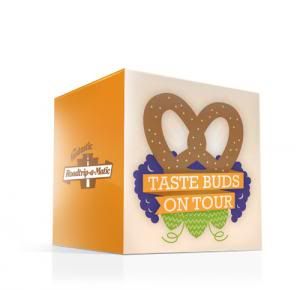 We dug in deeper into the "Taste Buds on Tour" package and it was so much fun. The planning is so easy and it's all set up with a small town experience in mind. Hubby is from Detroit and he is just fascinated with small towns (partly why we moved to my hometown) and he loved the idea of touring wineries and Polish restaurants. Of course, this trip would be just for the two of us so we kept looking for something fun for The Boy.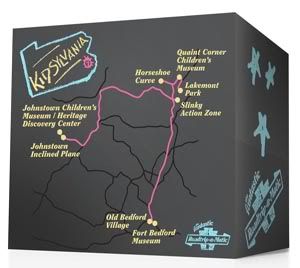 Then we found Kidsylvania!!
This trip is completely planned out for 3 days and 2 nights and includes exhibit, museums, parks, arts and crafts, the world's oldest rollercoaster…what fun!!
Head on over to Roadtrip-A-Matic and browse the roadtrips. Let me know which one you would pick and who you would like to take on a roadtrip!!