eGift Cards Giveaway $25 Your Choice!! {Canadians Welcome, Eh Giveaway Hop!} #EhCanada (US/CAN) Ends 5/31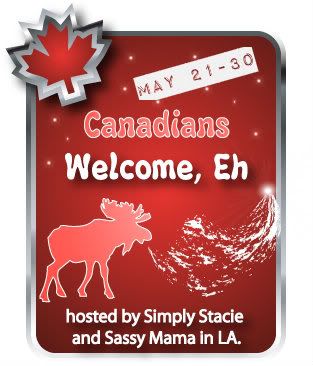 There are tons of giveaways in the blogosphere right now and I'm running as many as I can as fast as I can, but I have to admit it's not easy finding sponsors who will open a giveaway to Canada, much less Worldwide. To my Canadian followers, this giveaway event is for you…
{and all of you US folks as well, of course!!}
Welcome to Canadians Welcome, Eh Giveaway Hop hosted by Simply Stacie & Sassy Mama in LA! This event features all Canada friendly giveaways! All the giveaways will be either open to Canada, US & Canada or worldwide and will run from May 21 to 30th.
---
HERE'S MY GIVEAWAY
$25 Gift card of your choice!!
Here are just a few ideas for you!!
Amazon.com or Amazon.ca
chapters.indigo.ca
FutureShop.ca
Best Buy gift card
So many to choose from, how will you decide?!!
---
Just Enter on the Rafflecopter below!!
Please note that only the first entry is mandatory and all others are optional; however, the more you do, the better your chances will be!!
a Rafflecopter giveaway
Now Hop over to the other blogs and enter their giveaways!!
Don't miss any Crazy posts!! Sign up for Email Updates now!!