Ultimate Blog Party – Late as Usual #UBP12
Welcome to GoingCrazy!!WannaGo??!! as we have joined the Ultimate Blog Party late in the game!!

Anyone who has ever worked with (or met) Janet from GCWG will tell you that she is late to EVERYTHING!! So, why be any different when joining up for the Ultimate Blog Party?!!
GCWG was started in August 2011 when I thought I was bored and could do a little blogging on the side – a part time hobby of sorts. As with everything, I jumped in full speed ahead and have been WORKING full time (alongside my actual full time job) ever since!! What can you find GCWG? Well…I'm so glad you asked…let me tell you!!
Tornado of Thoughts…blurted out here!!
That's my slogan or tagline or whatever you want to call it. I am random so why wouldn't my blog be just as random.
Newbie Blog Hop
Along with Life's Cheap Thrills, I host a Newbie Blog Hop for bloggers under a year old (or that "feel" new) every week from Tuesday night (9pm CST) until midnight (CST). We link up and learn about all the newbies in the blogosphere. We feature a newbie every week at the hop and then interview that blogger on Friday as well. We have a really great Facebook Group where we just talk about newbie stuff and support each other.

We also have a great giveaway hop going on through April 17 with over 70 blogs, new and not-so-new!!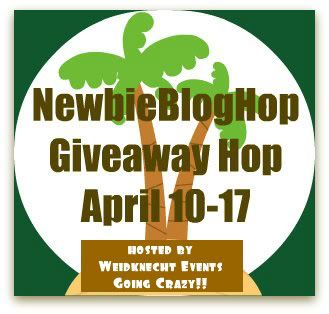 Fatty Friday
I've been talking about my weight loss struggles off and on and have a linky every Friday where other bloggers can link up their weight loss stories, tips, recipes, giveaways, etc.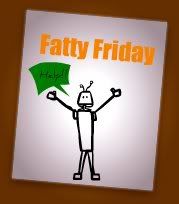 Weidknecht Events Going Crazy
I've teamed up with Planet Weidknecht to host these really great giveaway hops and we've seen some great traffic from them. I've heard members in the Facebook Group say that they see numbers from our hops that they don't see from others. I think Lisa has some magic touch and I like to help by tweeting, but otherwise, we're not really sure what causes the traffic…we just appreciate it!!
Reviews and Giveaways
Of course I love reviews and giveaways and I always have something exciting going on. I have a weekend giveaway linky that is always open…why not link something up while you are here!!

Book Reviews
I love to read, but with a 4 year old, I find it challenging. I do post occasional book reviews or book events, as well as Free e-book Fridays (or anytime I find a good one to tell you about).
April is Child Abuse Awareness Month
This month, my blog has turned blue to raise awareness for Child Abuse Prevention. I have several posts and guest posts and I'm still looking for more!! If you would like to submit a guest post about your tips, experiences, or stories of Child Abuse or Child Protection services, please feel free to email me at janet(at)goingcrazywannago(dot)com.
Social Media
I'm a social media junkie and spend much of my time tweeting, facebooking, google plussing, pinning, stumbling…why not join me!!
Facebook ** Twitter ** Google Plus ** Pinterest ** StumbleUpon ** LinkedIn
Why not just signup for my email updates too…and never miss a CRAZY thought again!!
Thanks for stopping by during the Ultimate Blog Party 2012!!