Easter with Petit Jean Meats {Official Ham of Dallas Cowboys}
Easter Day – Breakfast in Bed – with Petit Jean Meats, the Official Ham of the Dallas Cowboys
On the weekends, The Boy and I usually have time alone while Hubby works. Sometimes we just stay around the house and find things to do, but he always enjoys it when we get out around town. Occasionally, we will take the drive to Tyler to go shopping or to go find a place to play. This past Saturday, I had some errands I wanted us to do in Tyler and he was thrilled to come along for the ride…or so he thought.
For the past ten or so years, my dad has cooked Easter dinner for our entire family. He makes a giant spread and it's enough to feed an army. The main dish is ham, but the rest of the dinner is reminiscent of Thanksgiving dinner. Since marrying a chef four and a half years ago, it's been a little difficult to explain to my husband that he cannot help my dad with Easter dinner (or any holiday, actually) because my dad does not particularly like help. It's a balancing act, but our compromise of sorts is that my husband loves to cook Easter breakfast in bed for me.
My errand on this past Saturday was to kill two birds with one stone. I recently heard about Petit Jean Meats making  a ham which is called the official ham of the Dallas Cowboys, and I thought this would be a great addition to both Easter breakfast (I love fried ham) and a present for my dad (the biggest Dallas Cowboys fan I know)!! I had heard it was sold at Wal-Mart in Tyler so this was my errand.
The Boy and I went to the first WalMart and looked at the meat. We saw lots of hams, but no Petit Jean. At the second WalMart, we had to do a little more looking around to make The Boy happy. He was getting bored and it was getting warmer outside (we have no air conditioning in the car right now) so we were both a little frustrated leaving the second store with an empty cart. I bribed The Boy with fun things as we headed to third Wal-Mart in Tyler and we finally found it!!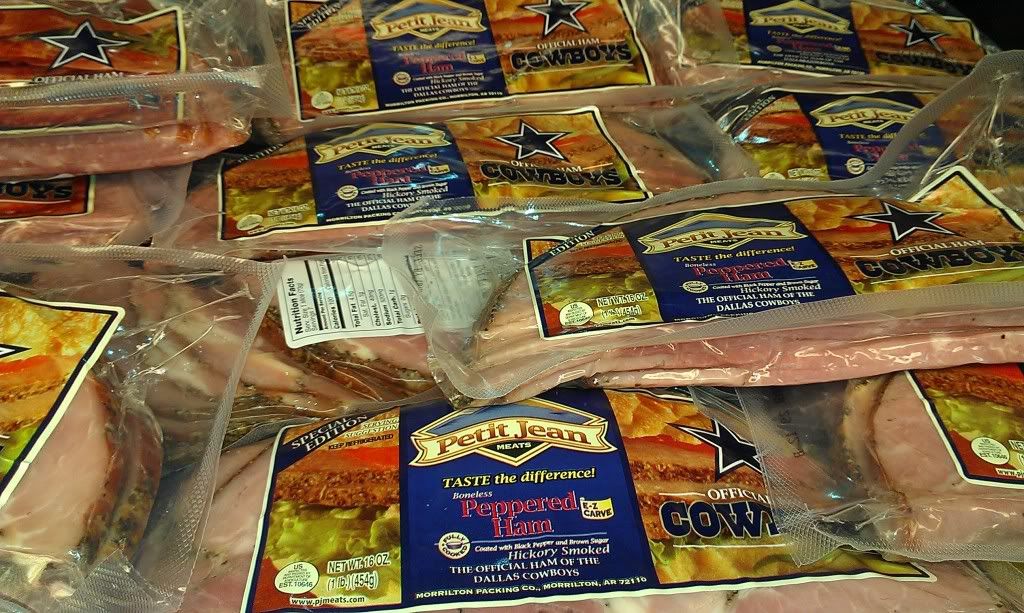 We found these Petit Jean Peppered Ham slices for $5.50 per package. They were on a top shelf in the pork section and I'm not sure that I would have noticed them if I hadn't already been determined to find them. The package has a Dallas Cowboys star on the front and I think this would be a great selling point, but they were laid down in the counter flat and on the top shelf so they were a little out of sight.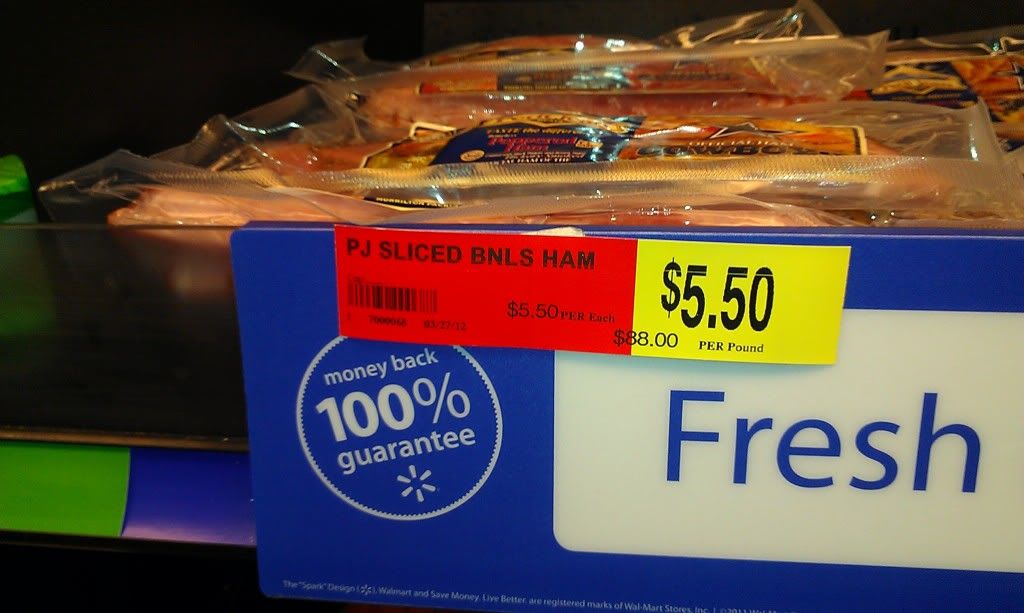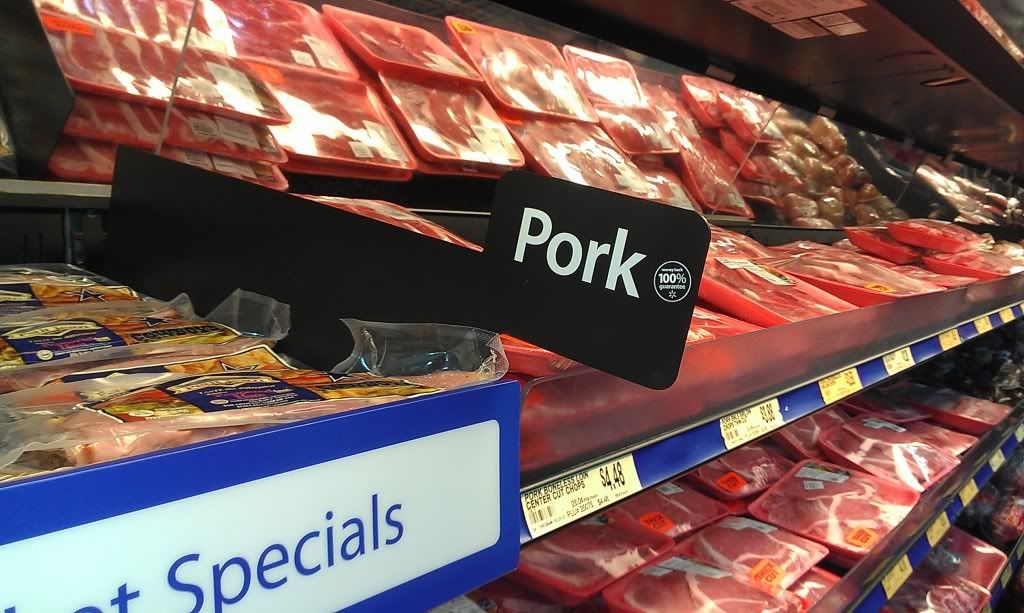 We bought two packages so we could keep one and give one to my dad. I think he will like it just because it says Dallas Cowboys!!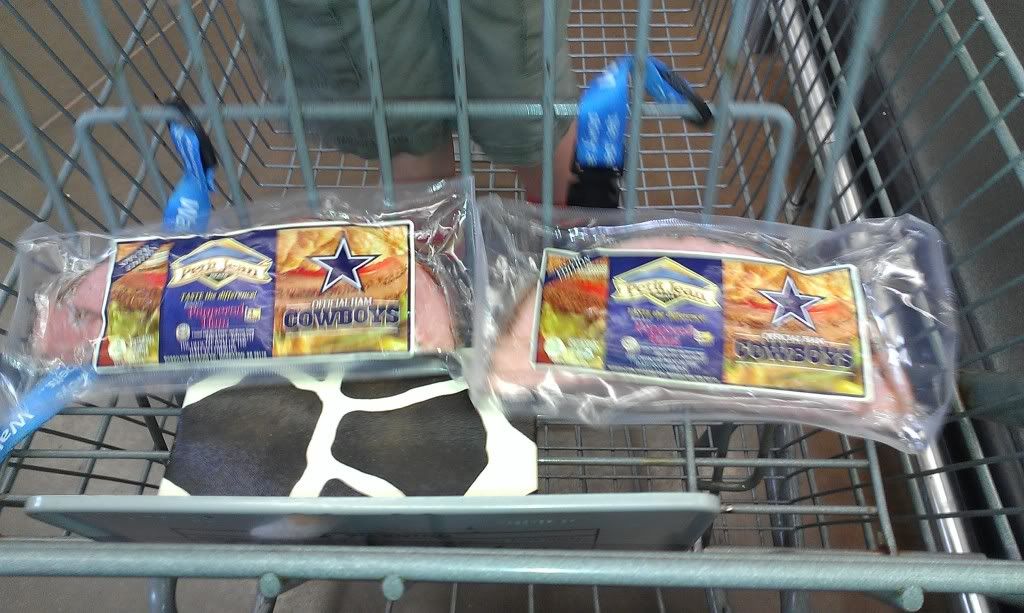 By the time we finally found the Petit Jean ham slices, The Boy was worn out and was begging to go to the park and fly a kite (that's a story for another day ;)). He danced the Happy Ham Dance right in the store in the cart!!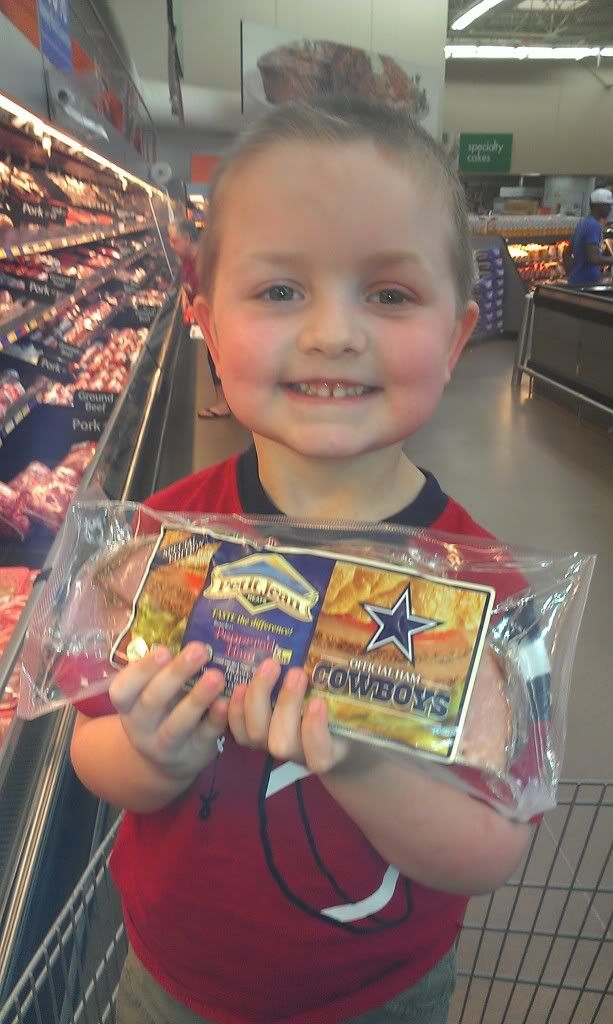 I asked a sales associate if they carried any other products from the Petit Jean brand and he didn't think they did so we just went with the slices and headed to the check-out. At check-out, we had another little snag because the ham slices would not ring up. The cashier tried to scan them several times and even type in the numbers on the package, but they would not go through. She finally just had to type in a description and the price for us to purchase them.
On Easter morning, I woke to my boy yelling at me to come see what the Easter bunny brought him!! He was so excited and he played with his new toys while Hubby started breakfast. I had a slight headache so I laid down again and woke to the smell of ham and eggs and this beautiful Easter breakfast in bed.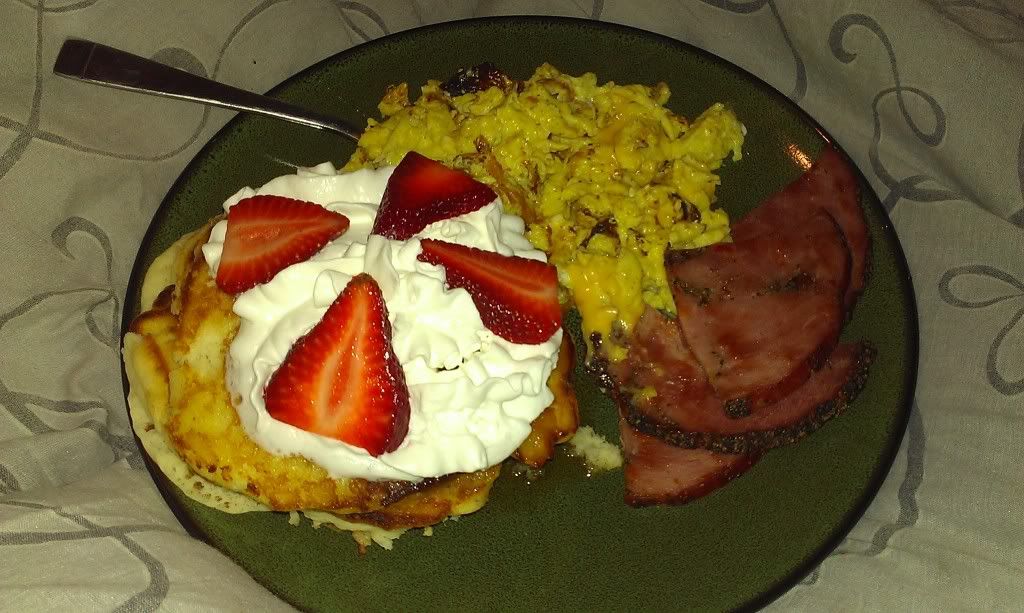 Later in the day on Sunday, we headed over to my dad's and as I guessed he loved that the ham had Dallas Cowboys on it. Of course, his dinner for an army was already prepared so these slices didn't make it in, but I know he was excited about it and I'm sure we'll hear more about his opinion next Sunday!!
Head on over to Petit Jean Meats website to learn more about them or find them at: 
Petit Jean Meats Facebook – Petit Jean Meats Twitter
With baseball season starting up, I'm ready for football to come back!!
Check out the Dallas Cowboys website for the latest news in football or find them at: 
Dallas Cowboys Facebook – Dallas Cowboys Twitter – Dallas Cowboys Google+
Find out more about what WalMart stores are closest to you by checking out the WalMart website or find them at: WalMart Facebook – WalMart Twitter – WalMart Google+
Want to see more pictures from our shopping trip? Come check out my Google + album!!
And, of course, I couldn't leave out the Happy Ham Dance!!
This shop has been compensated as part of a social shopper insights study for Collective Bias #TXbacon #cbias. All stories, pictures, and opinions are completely my own.