Newbie Blog Hop – Week 36

Welcome to Week 36 of the NEWBIE BLOG HOP hosted by Going Crazy!! Wanna Go?!! and Life's Cheap Thrills!
Each week at the Newbie Blog Hop, we feature a blogger who has linked up the previous week. If you'd like to be featured see details just above the linky!
Featured Newbie: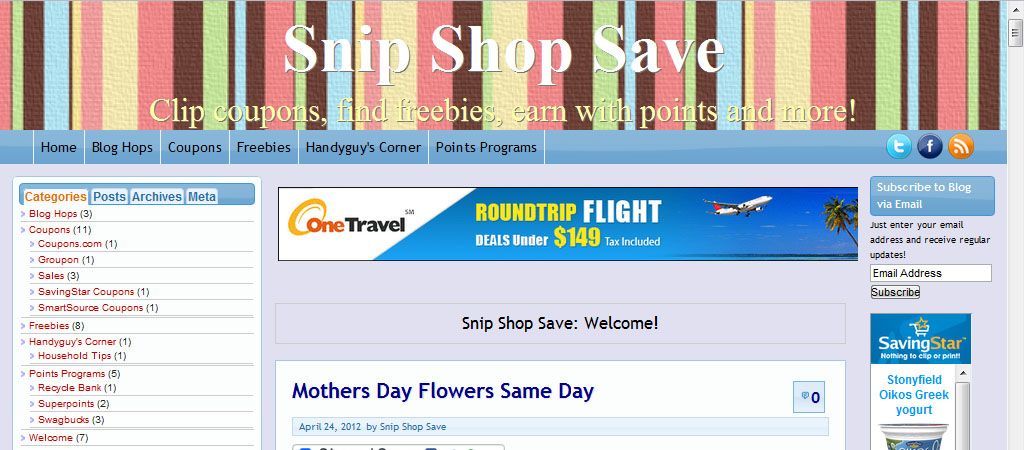 Tina, a nursing student and a mom to four adorable pets, scours the internet for freebies, giveaways and coupons that she shares on her blog.
For tips on how to spend just a little money, watch out for our interview with Tina on Friday at 12:30pm CST. In the meantime, connect with her on Twitter and Facebook.
---
Are you a new blogger or do you feel like one? If you are interested in participating in the Newbie Blog Hop you can read more about it on the Newbie Blog Hop "Rules" page. Also, join the fun in our Facebook Group.
Link up below and meet our fellow newbies!