Support New Bloggers Cash Event Sign Ups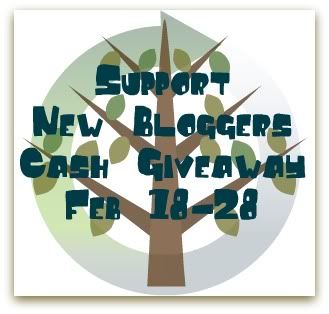 Callista's Ramblings is hosting it's first event with the help of Going Crazy!! Wanna Go??
It's for new bloggers only, take a look!
WHEN: Feb 18-28
PRIZE: PayPal Cash, amount TBD
Join in for as little as $3
Details on the sign up form. If you join, it would be MUCH appreciated if you help spread the word by posting about it or telling your new blogger friends.
Don't miss any Crazy posts!! Sign up for Email Updates now!!