Keep yourself organized with Clipix @clipix
As a new-ish blogger, I am still trying to find my way of organization. I have so much to learn about blogging and ways to improve my blog and I am always finding new articles that are helpful. I have bookmarked and opened tabs and emailed articles to myself, but that is getting completely out of hand. I can't find the articles that I want when I want them. How am I going to get this under control?
I've found a new program that is totally changing the way I organize my online activity. clipix is an online organizational tool that is quickly becoming my favorite website!! With Clipix, I can create several organized groups, called clipboards, and "clip" my favorite articles, blog posts, websites that I want to visit later. I can group them according to what makes sense to me and then choose to share which boards I want. I have the option to share with only my friends or with everyone or choose to keep them all to myself.
Take, for example, my "Events" clipboard, where I can clip all of the blogging giveaway events that I am signed up to participate. I clip the original blog post from the sponsoring blog and if I have questions about the requirements, I don't have to search or ask the host questions.
Check out this screenshot of my Events Clipboard: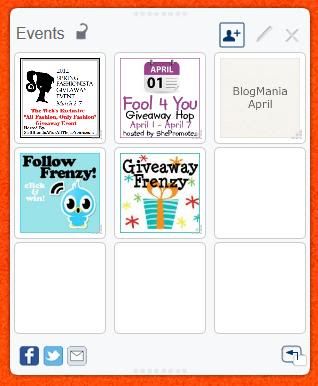 Clipix has recently added the ability to share adding privileges to a board, called Syncboards. Share boards with your family or friends and anyone can add a clip and all can see it. Additionally, there is a new feature called Multiboards, where you can group boards together. I can group my blogging related boards and home, friend, and general interest boards.
With Clipix I can find my clipboards and access this information from any computer so if I find something while I'm looking online at work (shhh..) then I can read it later when I'm at home!!
Clipix also has an iPhone App so you can clip while you're on the go!!
My absolute favorite part of Clipix as far as ease of use is the Clipix button. Add the Clipix button to your Favorites bar and a couple of clicks will save your clip.
Here's a peek: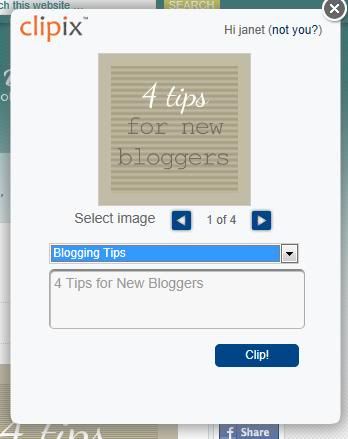 Check out the Clipix video explaining how I did this:
How could you use Clipix to organize your life?
Promoted Post