Guest Post – Life, Loss, and Other Things Worth Mentioning @LLAOTWM
Depending on where you look, statistics tell you that anywhere from 7-12% of women deal with infertility. An even more staggering statistic is that as many as 2 million babies are miscarried or lost each year in the U.S. alone.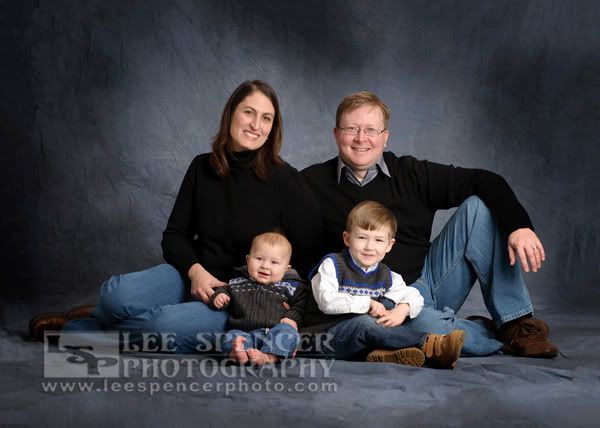 My husband and I started trying for a family right away. It took 8 grueling months before we finally had a positive pregnancy test! Nine months later we welcomed Gavin into our world. He was such a truly easy baby that Doug and I were in agreement that we wanted to start trying again right away for another precious bundle! I was prepared to wait a while, but was pleasantly surprised when I had another positive pregnancy test on our first cycle of trying! I was overjoyed to be adding to our family so quickly! Then, every expectant mother's worst fear happened. I miscarried my second pregnancy. I was devastated, but willing to try again. A few months later I had another positive test and I was sure that it couldn't happen again. It is like lightening striking twice, right? Well I should have started buying lottery tickets because it did happen again. And again. And again. Six times in all.
I was losing faith in God's plan and in the dreams of having a sibling for my darling son. It was then that I finally was willing to try anything. I had tried everything the doctors had suggested but still had nothing but tears. It was time to think outside of the medical box. I had read a thing or two about some herbal medicine for preventing miscarriage and while I thought herbs were for hippies, I could handle some peace and love. I bought the herbs, called Welcome Womb, and started them after my next positive test and God blessed us with a second, adorable, healthy, happy son! I decided to write my birth story and wanted to be able to have text and pictures in one place intertwined. My husband told me about this thing called a blog. I had no idea what I was doing but I loved how I was able to put my labor and delivery photos right next to the text in my story. Then, before I knew what happened, I was bit by the blogging bug! That is how my blog, Life, Loss, and Other Things Worth Mentioning was also birthed.
Since I am far from being a spring chicken and Doug is 8 years older than me, it was time to start working on baby number three! No luck the first month, nor the second, third, fourth,… , thirteenth, fourteenth, fifteenth…. Somewhere along the line, I started looking into herbs for fertility and started a project to grow the herbs to make my own fertility tea. I decided I wanted to share this tea with all who were interested. Since God gives us all that is green, we started our business, Chapter One Herbs where you can find all sorts of fantastic God given products like teas, tinctures, loose herbs and essential oils!
After 20 cycles of trying to conceive we were just blessed with a pregnancy. It is still early. I am scared. I am hopeful too. The best part of this journey has been that I have developed a ton of relationships with other women who are also somewhere on this journey. If you are trying to conceive, a survivor of pregnancy loss, currently pregnant, or have children, there is an amazing, budding community of women that is eager to get to know you. Stop in, say hi, or ask me questions at ttccommunity.com. I'm Maria.
Thank you so much, Janet, for allowing me to guest blog. May you and your family be very blessed this year!
Maria Dillon