Linky Codes Disappearing in your Giveaway Hop posts?!! #Blogger Tips
If you couldn't tell, I have become extremely addicted to Giveaway Hops recently and am almost exclusively participating in Hops for all of my giveaways. They are so much fun, I get to meet tons of great bloggers, and from what I can tell my readers really enjoy them!!
When I first started participating in them I had so much to learn and now I am finding that I can actually share some of the knowledge that I have to help others who are starting out. I've cohosted a couple and now I'm getting ready to host my own!!
The way a Giveaway Hop works is each blogger hosts their own giveaway on their blog, runs a giveaway entry method (my fave right now is Rafflecopter) and then encourages readers to "hop" on to the next blog on the list using a linky list. There are a few different linky list sites, but my favorite by far is Linky Tools.
When a blogger sets up a Giveaway Hop post, the most common format goes something like this:
Event button – image that represents the Giveaway Hop
Some "required text" or explanation about the Giveaway Hop, usually linking to the host(s), maybe a blurb about a Grand Prize or the "theme" of the Hop.
Individual giveaway explaining what that particular blogger has for the reader.
Instructions on how to enter, i.e. comments, Rafflecopter, etc.
Linky list for the other participating blogs.
That sounds simple enough, right?
Well, I can't speak for Blogger/Blogspot hosted blogs, or even free WordPress.com blogs, but if you are on a Self-Hosted WordPress blog, you are likely to have a small issue. If you're like me (try to be a perfectionist) you may go back into that post several times to get the wording right or the spacing right. You may get a last minute giveaway item that you want to add in or you may have forgotten something.
If you have to switch between HTML and Visual mode – or you go back into the post after it's scheduled or posted to make edits – YOUR LINKY CODE MAY DISAPPEAR!!
You may get messages from your host or other participants saying "your linky is not in your post" and you think "but it was there the last time I looked"!!
This started happening to me right away when I joined these Giveaway Hops. Of course, I thought I was doing something wrong. So, I started snooping around a little and found this explanation from Brent at Linky Tools.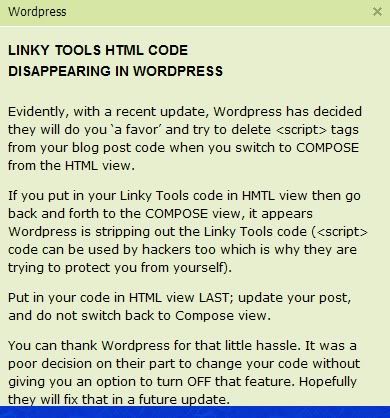 Well, that's just great!!

So, now I was stuck with having to reenter my linky code anytime I made a mistake or wanted to fix something in a post. How frustrating is that?!! I was "hanging out" in a blogging Facebook group one day and saw some other bloggers talking about this and explaining how you have to save and then not go back in and another blogger chimed in to install a specific plugin and all of these problems will go away. What, really?!!
Dean's FCKeditor for WordPress
(no, I didn't curse just now ;))
From the Dean's website: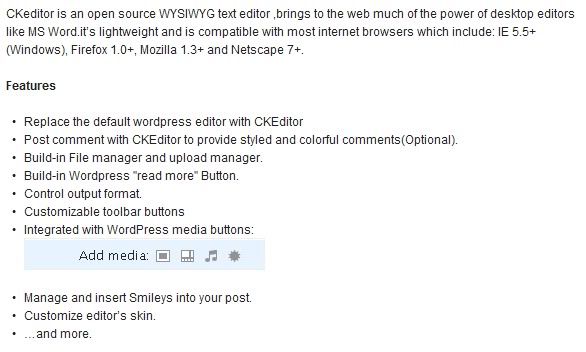 Um…ok…so, what does this mean? What will I need to do? How is this different? Basically, for me, my Dashboard looks a little different and there are SO MANY COOL FEATURES ADDED!!
This is what my post dashboard looks like before Dean's FCKeditor: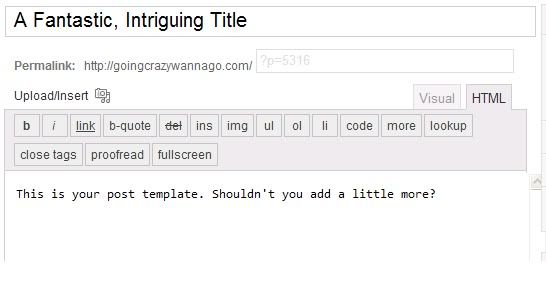 This is HTML mode: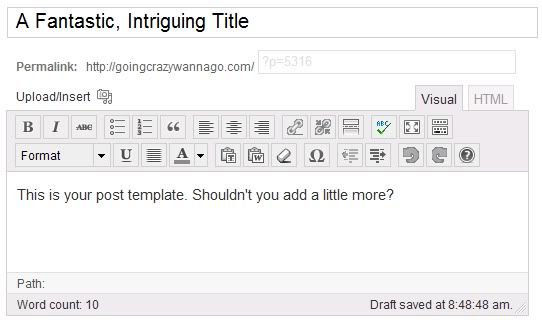 This is AFTER Dean's FCKeditor:
and HTML mode: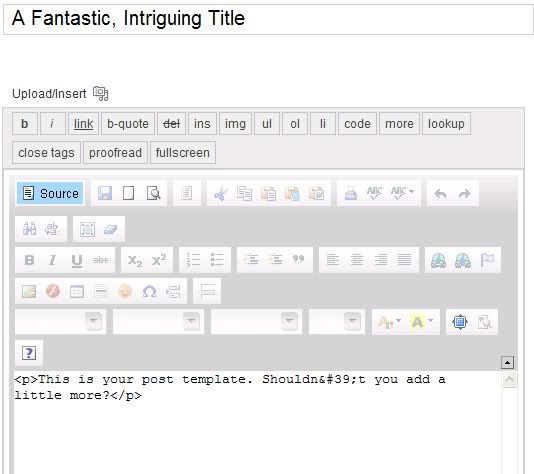 Do you really notice a big difference in how this will affect your way of writing a post?
I didn't…except I can now choose to change my font, make it bold and change the colors easier, change the size and style, add smileys (
) and frownies (
) and things like this
with the click of a button rather than editing code and finding CSS for specific colors I wanted.
And of course
I NEVER LOSE MY LINKY CODES ANYMORE!!
Dean's FCKeditor also makes your comment box have these same features so that your readers can make fonts and sizes and smileys as well. I actually have had an issue with the comment editor and had to disable it. I should probably play with that a little bit and see if I can't find a fix for that as well. If you know one, let me know!!
So, what are you waiting for? Go install Dean's FCKeditor and give it a try!!
*Disclaimer: There are no affiliate links in this post. This is not a sponsored post and I am not being reimbursed in any way for this. I just thought my fellow bloggers could use this information!!