Toast to 2012 New Year's Giveaway Hop – StinkyKids, RockNLearn, Lovable Labels (US/CAN) #ToastTo2012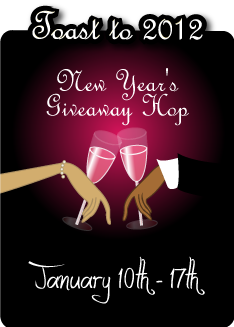 How did you bring in the New Year?!!
Here at GoingCrazy!!WannaGo??!!, I've been running Giveaways left and right…are you ready for another?!!
Welcome to Toast to 2012 hosted by Sweep Tight and Just Married with Coupons!!
This Giveaway Hop is also sponsored by Likeographers.com who have graciously offered a GRAND PRIZE!
Make sure to ENTER TO WIN 1 of 5 $100 Paypal or Visa Gift Cards!!!
Likeographers.com is a website where users from all over the world can enter awesome giveaways where they can win items such as gift cards and makeup by simply signing up and uploading a candid photo. Likeographers.com is dedicated to providing a place where users can upload a picture of their likes, share them with the world and win awesome prizes.
Enter my Giveaway below and then hop over to all the others for more chances to win!!
StinkyKids Brand Tee
Check out my Review of "StinkyKids and the Runaway Scissors" coming soon!!
Rock N Learn DVD or CD
Winner's Choice!!
Check out my Review of the Letter Sounds DVD coming soon!!
Lovable Labels Friendship Pack
Get a pack of Labels for your child and a friend!!
Check out my Review of Lovable Labels Friendship Pack coming soon!!
Enter to win ALL THREE PRIZES in the Rafflecopter below!!
Good Luck!!
Hurry!! Go enter on these blogs also!!
Good Luck!!