PetCakes Review/Sponsor Spotlight #BBBH12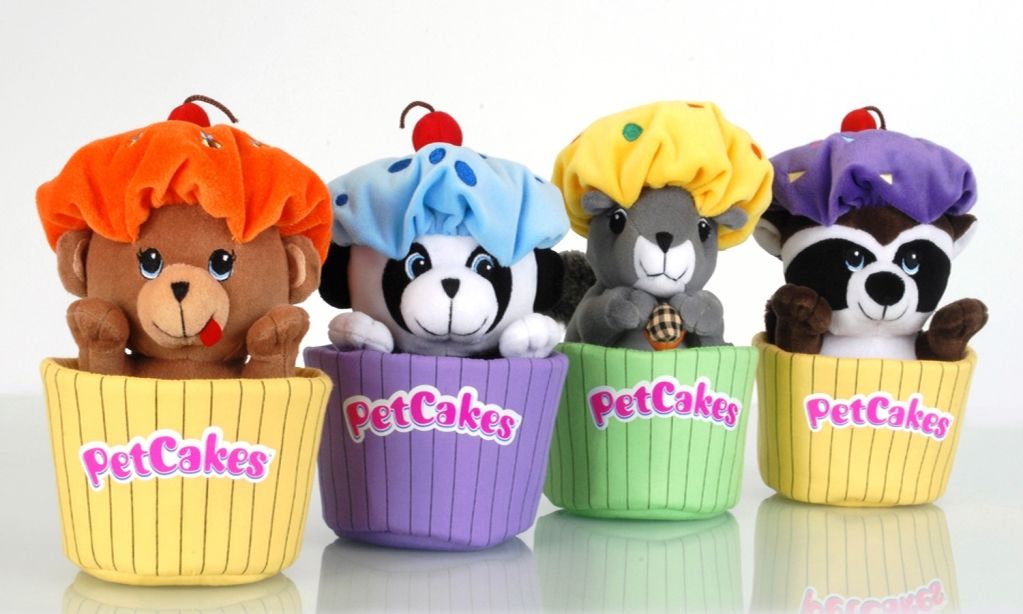 This is just about the most adorable stuffed animal idea I've seen in a long time!!
Let me introduce you to PetCakes!!
Well Made™ Toy Manufacturing Corporation, introduces PetCakes™, a new collectible plush pet line that will be a sweet treat for children ages 3 & up. Each PetCakes animal features a "frosting" hat, comes nestled in its own cupcake wrapper and has its own whimsical backstory.

At first look, children will see a delicious cupcake but will then be surprised by the pet they find snuggled inside! Combining sweet faces and cuddly plush with a clever cupcake theme, PetCakes are collectible and provide hours of open-ended imaginative play. PetCakes make perfect gifts for a special friend and for pet lovers. They are ideal for birthday party favors, stocking stuffers and as rewards for good grades. Most of all, PetCakes deliver the kind of fun kids eat up!
My boy received two of these little creatures from PetCakes and he is in LOVE with them. First of all, he just loves stuffed animals in general, but these are just so cute that he can play peek-a-boo with them (and animals attack as well) and he just loves to hug them.
We received Honey Cakes and Nutty Nicky, aren't they so cute?!!
When you push them down all the way in their "cupcake papers" they really do look like cupcakes. When we opened them, my boy actually thought they were cupcakes (seriously!!). When I showed him the animals inside, he grabbed them from me and said "aw, I lub dem!!".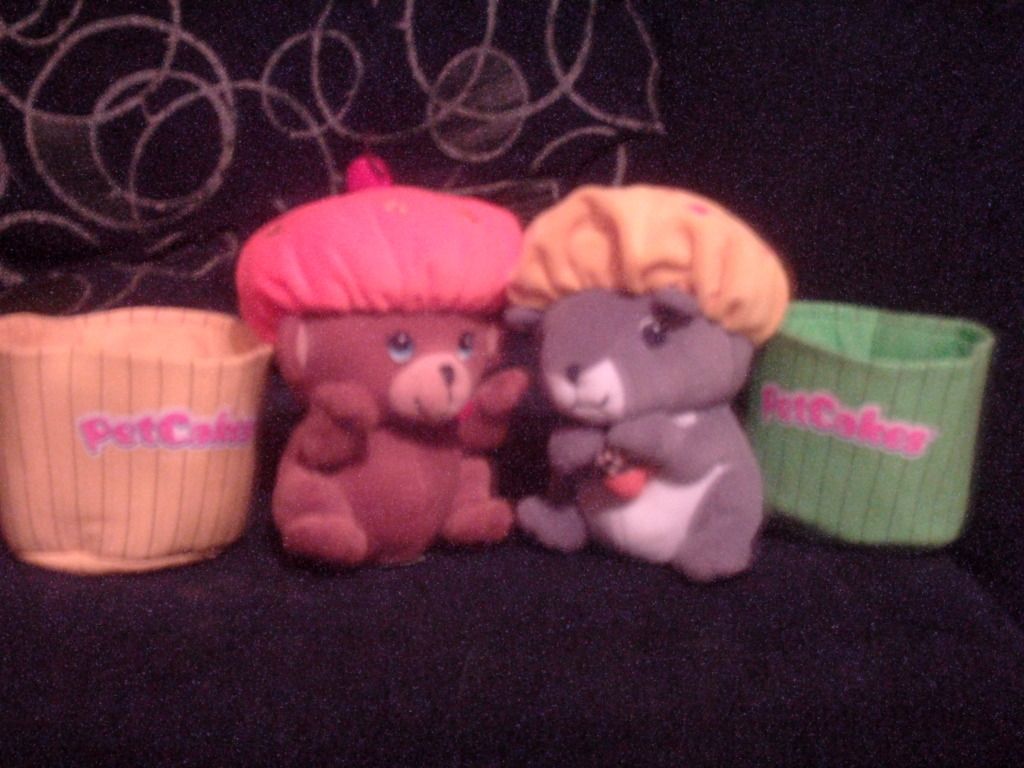 Don't they look like they're getting into something.

I'm sure that my boy will get lots of fun from them and I can tell that he really enjoys them because they are one of the toys that he ALWAYS makes sure is up and away from the dogs…yeah, our dogs will take off with the animals if we don't pay attention.
Check out all the other cutie patootie animals at PetCakes!!
You can also follow them on Facebook.
Check out this great deal and pick up some PetCakes for your little one today!!
Series 2 Limited Collectibles
PetCakes® Collectibles – Series 2 – Forest Animals
There is Honey Cakes™, Bamboo Berry™, Nutty Nicky™ & Roco Coco™.
Special Offer: Buy (4) or more Petcakes® Collectibles plush toys and receive the PetCakes® Collectibles Minis – 4 pack FREE you only pay an additional $1.99 shipping and handling.