New Year, New Reads Giveaway Event #NYNR2012

Welcome to the New Year, New Reads Giveaway Hop!
Hosted by Formula Mom, Tales From the Nursery, & ShePromotes
From now until January 23rd, we have hundreds of dollars in prizes available across all of the participating blogs! Enter at each blog and don't forget to the enter the New Year, New Reads Grand Prize Giveaway!
Huge thanks for HowardComputers.com and the blogs sponsoring the grand prize giveaway!
There are 3 chances to win in the Grand Prize Giveaway:
1 lucky winner will win a Kindle Fire from HowardComputers.com & a $50 Amazon Gift Card
2 other winners will each receive a $25 Amazon Gift Card
Be sure to say that you mention

GoingCrazy!!WannaGo??!!

referred you!
I have a couple of really exciting NEW books to giveaway and a $10 Amazon card for you to add to your book collection!!
***COME BACK TO ME***
By Melissa Foster
Read my Review of Come Back To Me!!
**Melissa has offered to GIFT a copy of her New Release through AMAZON KDP to one of my readers!!**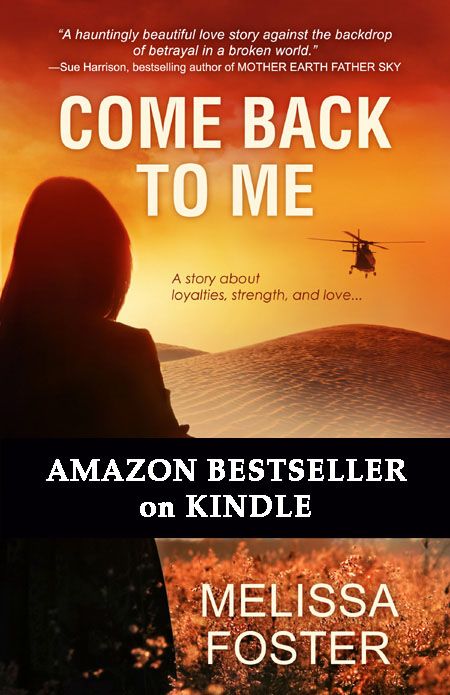 Tess Johnson has it all: her handsome photographer husband Beau, a thriving business, and a newly discovered pregnancy. When Beau accepts an overseas photography assignment, Tess decides to wait to reveal her secret–only she's never given the chance. Beau's helicopter crashes in the desert.

Tess struggles with the news of Beau's death and tries to put her life back together. Alone and dealing with a pregnancy that only reminds her of what she has lost, Tess is adrift in a world of failed plans and fallen expectations. When a new client appears offering more than just a new project, Tess must confront the circumstances of her life head on.Meanwh

ile, two Iraqi women who are fleeing honor killings find Beau barely alive in the middle of the desert, his body ravaged by the crash. Suha, a doctor, and Samira, a widow and mother of three young children, nurse him back to health in a makeshift tent. Beau bonds with the women and children, and together, with the help of an underground organization, they continue their dangerous escape.W

hat happens next is a test of loyalties, strength, and love.
***CHILL RUN***
By Russell Brooks
Starving author Eddie Barrow, Jr., will do anything to get a book deal with a NYC publisher. Even if it means getting caught by the media while engaging in S&M with a female celebrity as a publicity stunt. What Eddie gets instead are details of a billion dollar fraud scheme from a suicidal client who's fatally shot minutes later. Now on the run from the law and the killers, Eddie seeks help from two unlikely friends—an alcoholic and a dominatrix. With few resources, Eddie races to clear his name, unveil the fraud scheme, and expose the killers before he becomes their next victim.
To enter for your own copy of COME BACK TO ME and CHILL RUN, as well as a $10 Amazon gift card, just enter the Rafflecopter entry form below!!
Hop along and enter to win some great prizes from the participating blogs!