Lovable Labels Friendship Pack Review @MyLovableLabels
You guys know how much I love Lovable Labels, right?!!
They're just so…lovable!!
Let me show you their newest creation and I know you are going to want one.

Lovable Labels Friendship Pack
Get a pack of Labels for your child and a friend!!
As much as we all love Lovable Labels, now we can share them with our friends!!
I was offered a pack for myself and a friend for review and since we already have some for the boy, I thought it would be fun to get some for my blog…when you win something that I ship…you get a label on your package now!!
I know, I know, I need a new camera!! (Seeking sponsors!!)
Both packs also come with these beautiful red envelopes to give as gifts.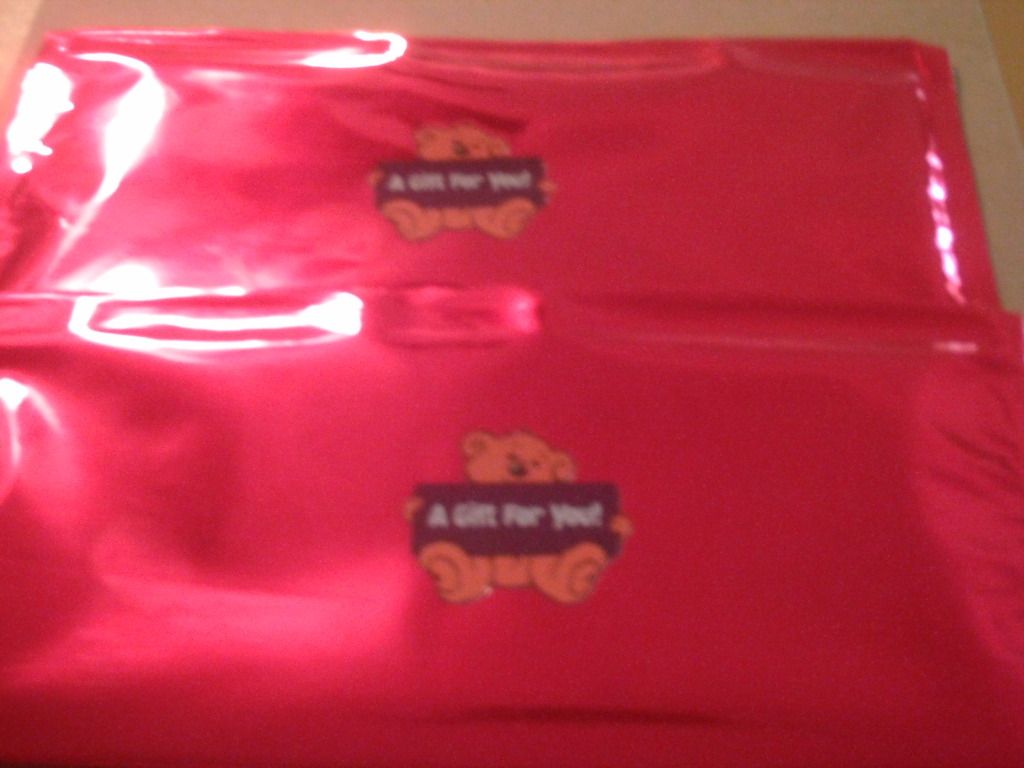 I chose to get a pack for my neice as well. She's into soccer so we picked the soccer icon!!
We had a late Christmas with my sister's family so last weekend when she opened them, she was so excited!! She asked if she could put them on her water bottles for games and I was excited to tell her that "yes", Lovable Labels are DISHWASHER SAFE!!
NEW! The Friendship pack includes 120 labels!!
*ADDED BONUS* You can share with a friend!
Purchase any Friendship Pack and receive a FREE Friendship Sampler (40 Slimline Labels) for a friend!*
Offer ends February 28th, 2012
Price: $24.95
Colors: Available in 2 designs (colors seen above)
Features: Dishwasher and Microwave Safe, Waterproof, UV Resistant, Peel & Stick
30 Sticker Labels | 80 Slimline Labels | 10 Fun Stickies
My favorite Lovable Labels product – Shoe Labels!!
These labels are made with a special "perma-grip" backing, and supplied with a clear protective cover to ensure extra durability!!
They are made to fit inside the heel of a shoe!!
Personalize the labels by picking your icon from the ones below!!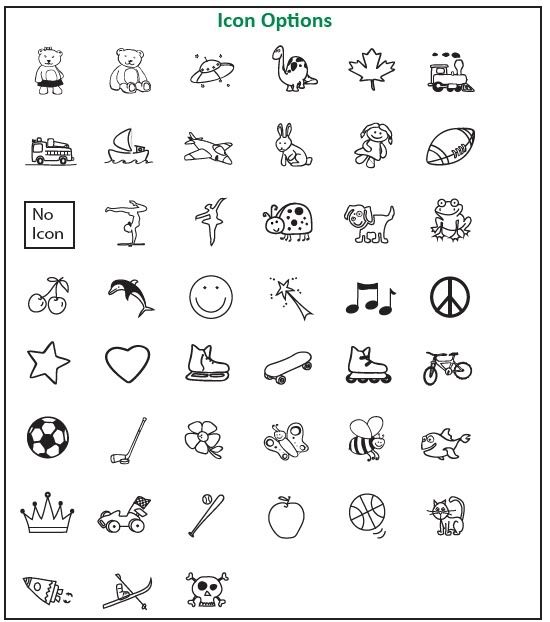 BUY IT!!
Lovable Labels can be ordered online at http://www.lovablelabels.ca or you can order by phone by calling 1-866-328-LOVE (5683).
Lovable Labels has offered my readers a special coupon code!!
Enter coupon code JanetKLB1 at checkout and receive 10% off any product!!
Go check out Lovable Labels here!!
Website
Facebook
Twitter
Blog
YouTube
*This post contains an affiliate code. I am a LoveBug, which means if you use the coupon code listed, I could receive additional products from Lovable Labels. In addition, I received a Holly Jolly Pack in order to provide a review and host a giveaway.
Neither of these facts have swayed my opinion of this product and I am looking forward to sharing all the latest deals and information for Lovable Labels!!