Forget the Resolutions Giveaway Hop #FTRGiveaway (US/CAN)
Forget The Resolutions Giveaway Hop
January 21 – 26, 2012
Hosted by Planet Weidknecht and Going Crazy!!Wanna Go??
Can you believe that we are three weeks into the new year?!! How are you doing on your resolutions?!!
It's been said that it takes 21 days to make a new habit, so it's pretty likely that you've already broken your New Year's Resolutions.
We say – FORGET THE RESOLUTIONS – Let's have a giveaway hop instead!
The Forget The Resolutions Giveaway Hop runs from January 21 to January 26 and we have linked up some AWESOME bloggers to participate in this one!! Each blogger is hosting their own giveaway of at least $20.00 and you're going to love these prizes!! So…after you enter my giveaway, be sure to visit the other blogs and enter theirs too!!
I have two new and exciting new sponsors for this giveaway event. If we show them how much we love them, maybe they'll sponsor some more chances to win!!
One of my New Year's GOALS this year is to spend more time with my boy. I love spoiling him and he LOVES to read, so check out these new books from The World of Yum!!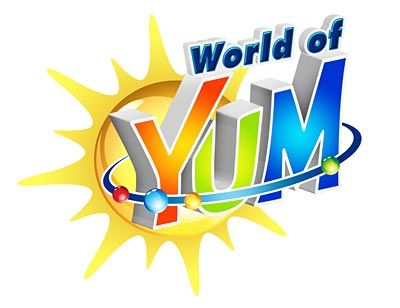 The World of Yum and Cooking with Monkey present a series of Children's books featuring Bubba the Whale!! I JUST received these yesterday so I'm going to finish reading them with my boy this weekend and give you my review on Monday…come back then because there will be EXTRA ENTRIES attached to that review post!!
READ MY REVIEW NOW – SHARE IT FOR EXTRA ENTRIES!!
Zevia is an All Natural Soda with Zero Calories and yum, Yum, YUMMY!! It's a soda not only for when you're dieting, but for EVERY DAY…and safe for spoiling your children with soda as well!! I'm just running behind on this review (had planned to use it in a later event, but thought you might like it now

) so you'll see it sometime this weekend and yes, there will be EXTRA ENTRIES attached to that review too!!
READ MY REVIEW NOW – SHARE IT FOR EXTRA ENTRIES!!
Now that you know what's up for grabs here, you can enter on the Rafflecopter below. Please note that there is only ONE mandatory entry, but the more tasks you complete the more entries you earn…and a very special one for you at the bottom if you do them ALL!!
Good Luck!!
a Rafflecopter giveaway

Fabulous bloggers hosting amazing giveaways: