Crazy Cupid Love Giveaway Hop #CrazyCupidLove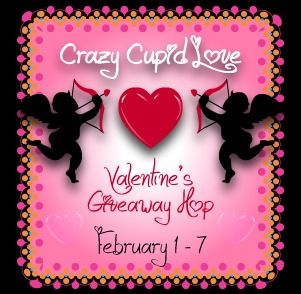 This crazy fast Giveaway Hop is hosted by Just Married with Coupons and Sweep Tight!!
All of the blogs on the linky have a quick giveaway – two entries each!!
Check out my "LOVE YOURSELF" Giveaway and then hop on to the other blogs!!
I have decided to sponsor my own giveaway and picked out a couple of books that I really think you're going to enjoy!!
JESUS CALLING: Enjoying Peace in His Presence
A Daily Devotional
CHICKEN SOUP FOR THE SOUL: Inspiration for the Young at Heart
I only have ONE mandatory entry and ONE extra entry on the Rafflecopter – so you can hop on to the next blog just like that!!
Have fun and Good Luck!!
a Rafflecopter giveaway

Now, hurry through the other giveaways and have some fun!!
Happy Valentine's Day!!