Come Back To Me Review @Melissa_Foster #NYNR2012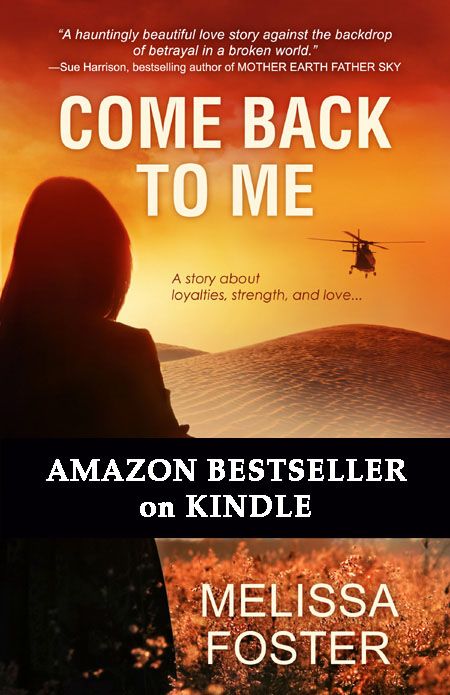 It's been a long time since I read a book that drew me in so strong that I could tune out the craziness going on in my house and feel like I was in the story, living it with the characters, but that is what happened from the second I started reading Come Back To Me, by Melissa Foster.
I still feel like I'm new to reviewing books so bear with me as I try to explain to you, without telling you the entire story, about this book. I've written and re-written this review over and over in my head because I just want to do it the justice that it deserves without sounding mushy and overwhelming. How do you explain in words on a web page that you literally gasped and sobbed during a book, without telling the reasons why and revealing the whole story?
Here's my try!!
Tess and Beau Johnson are a young couple who are celebrating successes in their lives and living according to Beau's "five year plan". Tess is a go-getter type of woman who has her own staffing company that is successful and Beau is a photographer going on an overseas assignment to Iraq before they get to the time in their lives where they begin to build their family. Soon after Beau leaves, Tess discovers she is pregnant, but decides to keep her secret. She does not get the chance to tell Beau is pregnant, but learns that his helicopter has been shot down and it is believed that nobody survived.
The story also picks up with Beau, broken and unconscious, rescued by two Iraqi women and nursed back to health. He does not know how long he has been gone or how long it will take him to get back to Tess, but he keeps her picture close to his heart and remembers his promise when she told him, "Come Back To Me".
Tess does not accept that Beau is dead and refuses to move on initially until she meets Louie. She is forced to face life without Beau, with his baby growing inside her, and her new, confusing feelings for another man. Maybe due to the care the women have given to him, or their stressful dangerous journey out of Iraq, Beau becomes close to the Iraqi women and their children and eventually comes to be their protector as well.
This story just grabs you and holds you emotionally hostage throughout the book, back and forth from Maryland to Iraq, from Tess' grief to Beau's struggle to stay alive and safe. You wonder if they will make it back to each other and at times wonder if you even want that for them. If you've lost someone very close, you know that initial feeling that the person is not gone and you refuse to accept it. What if you are right and others convince you to move on? What if that person comes back to you, but you have chosen to move on?
The characters are so real and you can feel their pain and joy as you read frantically to see what happens next. Even a wrestle match between a 3 year old and his daddy (in the same bed as you) won't be able to distract you from this one!!

I get excited about a lot of things on my blog. Why else would I spend the time away from my family, after all, if it wasn't something I was excited to share? This book is one of those things that I just couldn't wait to share. I finished reading it around 2am and was sobbing so much that I thought I would wake my boy and husband. I grabbed the laptop and wanted to write the review, but I just couldn't get it started. I was afraid I was going to tell the whole story…or cry into the keyboard!!
There is a huge part of me that really hopes that Melissa seeks to make this book into a movie so that I can share it with my non-reader friends, but I also am not sure that any film could capture the characters and the feelings as vividly as Melissa has with her words.
If you love to read, this book is for you. If you sometimes read when you think it's going to be a good book, this book is for you. If you are a romantic, reader or not, this book is for you!!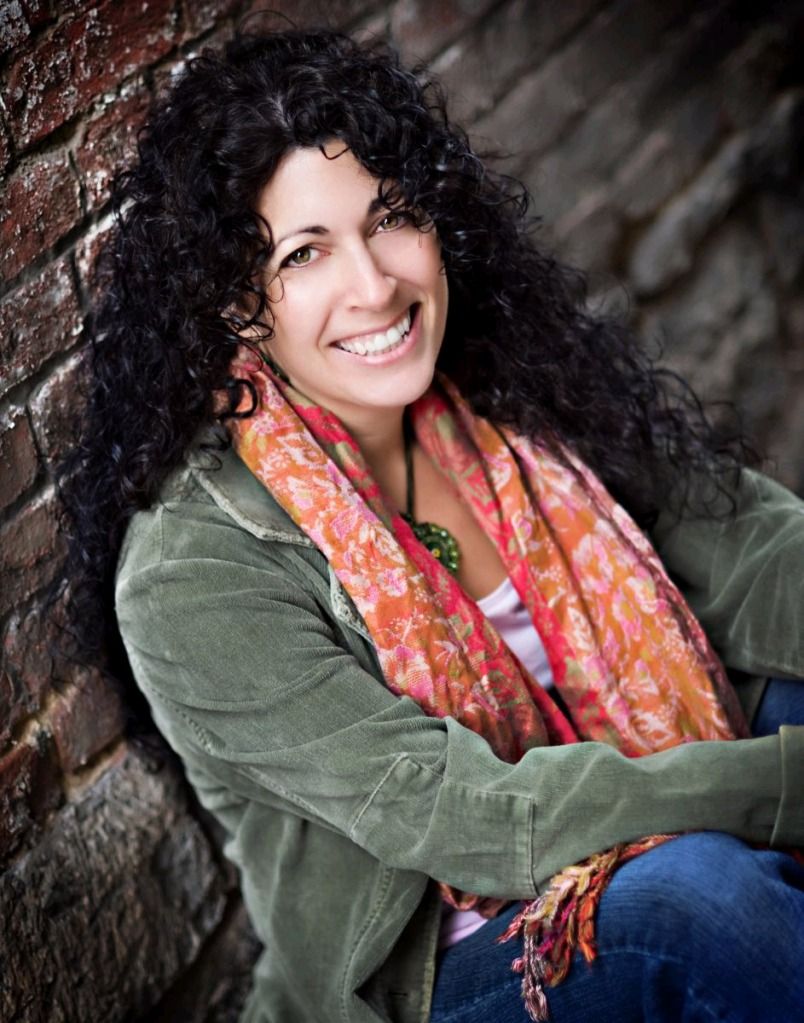 Melissa Foster is the award-winning author of three International bestselling novels, Megan's Way, Chasing Amanda, and Come Back to Me. She has also been published in Indie Chicks, and anthology. She is the founder of the Women's Nest, a social and support community for women, and the WoMen's Literary Cafe, a cross-promotional site for authors, reviewers, bloggers, and readers. Melissa is currently collaborating in the film production of Megan's Way, and hard at work on her next novel.
I "met" Melissa when I came across her book and emailed her about reviewing Come Back To Me. She sent me an e-copy of Come Back To Me and then introduced me to WoMen's Literary Cafe and has been a HUGE support for my blog since then. I can't wait to dive into Chasing Amanda (already in my Kindle for PC) and someday Megan's Way!!
BUY IT!!
Come Back To Me can be found on Amazon.com
You can also read more about Melissa Foster on her website. Follow her on Facebook and Twitter as well!!
WIN IT!!
Melissa has offered to GIFT a copy of Come Back To Me through AMAZON KDP to one of my readers in the New Year, New Reads Giveaway Event now LIVE!!
Don't miss any Crazy posts!! Sign up for Email Updates now!!