TTC Kit – Chinese New Year Giveaway Hop #CNYHop
2012 is the Year of the Dragon!
The Dragon is a sacred symbol in Chinese astrology. A dragon is symbolic of power and superiority, rather than a threatening symbol. People born under the sign of the dragon are special, considered widely to be strong and wise.
There are more than 60 blogs participating, each with a minimum $25 prize package! We also have a Grand Prize. You can earn entries for the Grand Prize by entering the giveaways hosted on each blog.
You'll definitely want to see what everyone has to offer!!
Grand Prize – Handbag from Dulce Mio
One of my New Year's Goals is to work on Baby #2!!
When I saw the opportunity to Review a TTC Kit, I jumped at the chance. I'm praying that it will help and we'll be making an announcement VERY soon!!
For this event, I'm giving away a TTC Kit like this one: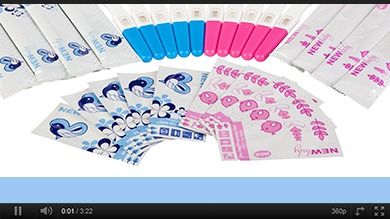 The winner of the giveaway will receive Conceive Easy's Months 1&2 Starter Pack and can also choose to customize their new TTC Kit with one of the following exclusive bonus gifts:
Bonus gift #1: 20 Early Result Pregnancy Tests
Bonus gift #2: 20 One-Step Ovulation Tests
Bonus gift #3: 10 Pregnancy & 10 Ovulation Tests
Enter on the Rafflecopter below for your chance to win. Please note that the first entry is mandatory and is the only required entry. All others are optional entries and will increase your chances of winning!!
Hurry!! Go check out what these blogs have to offer you as well!!