TruKid Review/Sponsor Spotlight!! #NewYearHop @TruKid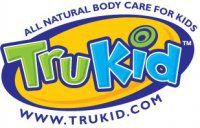 I am fortunate so far that I have a child who loves to take baths and doesn't particularly like to be dirty. It's been fairly easy to teach him about hygiene and now we have some extra tools to share with you that are making his independence phase even easier!!
TruKid Philosophy – We encourage kids to form healthy habits that last a lifetime. By combining all natural skincare with fun and education, TruKid™ cultivates a relationship between healthy habits and being a kid. In turn, our goal is that kids will grow up taking care of themselves, each other and their environment. From our Friendly Face Wash™ to our Funny Foot Cream™, families receive only the best in ingredients, attention and dedication to their well being.
TruKid was kind enough to send us a bottle of Bubbly Body Wash and Happy Face and Body Lotion to review and The Boy is digging it!!
First, he loves when a new review items comes in the mail and it's for him and he hugs me and thanks me for the "prize", but when I told him that it was Bubble Bath and Lotion for his tummy, he was thrilled!!
Seriously, the boy likes to be clean.

TruKid is California-based and provides natural, reasonably priced skin care and hygiene products for children. TruKid has developed a learning system for kids that make hygiene and skin care fun. Their products are bright-colored and fun, with words that kids understand, like happy, silly, funny, cool (all fave words of my 3 year old!!). The product bottles are color-coded to teach children how to use them.
BLUE for cleansing
GREEN for nourishing
ORANGE for sun protection
The products also contain a symbol to identify which part of the body it is for:

As I guessed, my boy loved the Bubbly Body Wash!! The liquid soap made for some really great bubbles and didn't have an overwhelming soapy smell. I have terrible allergies for any type of scent (especially the night-time soaps with lavender) but this was great and I didn't have any problems.
I'm always a huge fan of a big bubbly bath that doesn't irritate my boy's skin. He has dry, eczema skin and gets rough spots if the soap is too harsh. This soap was great, easy to get him clean, DIDN'T HURT HIS EYES, and he had so much fun with all the bubbles!!
After the bath, he wanted to put the lotion on his tummy by himself so I put a little in his hand and he rubbed in both hands and around his tummy. He allowed me to rub it on his back also. It was not greasy and again didn't smell. I didn't feel that urge to run and wash it all off my hands afterwards.

Maybe it was the good, long, warm bath and the little, baby massage before bed – or it could be the soothing products – but The Boy slept in his own bed through the night that night!! I'm definitely going to need to stock up on the products!!
HAPPY CLEAN SOFT SKIN BOY!!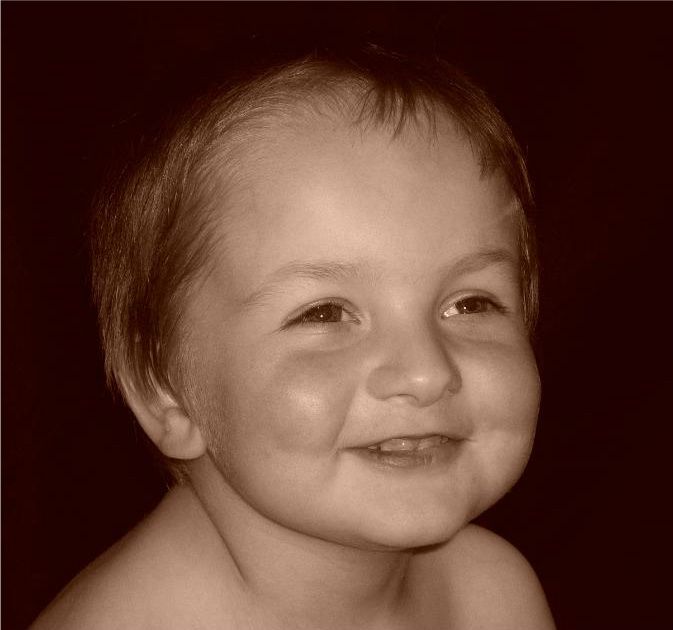 BUY IT!!
Buy TruKid products directly from their TruKid Store
You can also find TruKid on Facebook and Twitter!!
WIN IT!!
TruKid wants to give one of my readers a bottle of Bubbly Body Wash and Happy Face and Body Lotion during the New Year's Hoppin Eve Giveaway Event that is NOW LIVE!! Head on over and enter for your chance to win!!