Santa was at my house last night!! @catchacharacter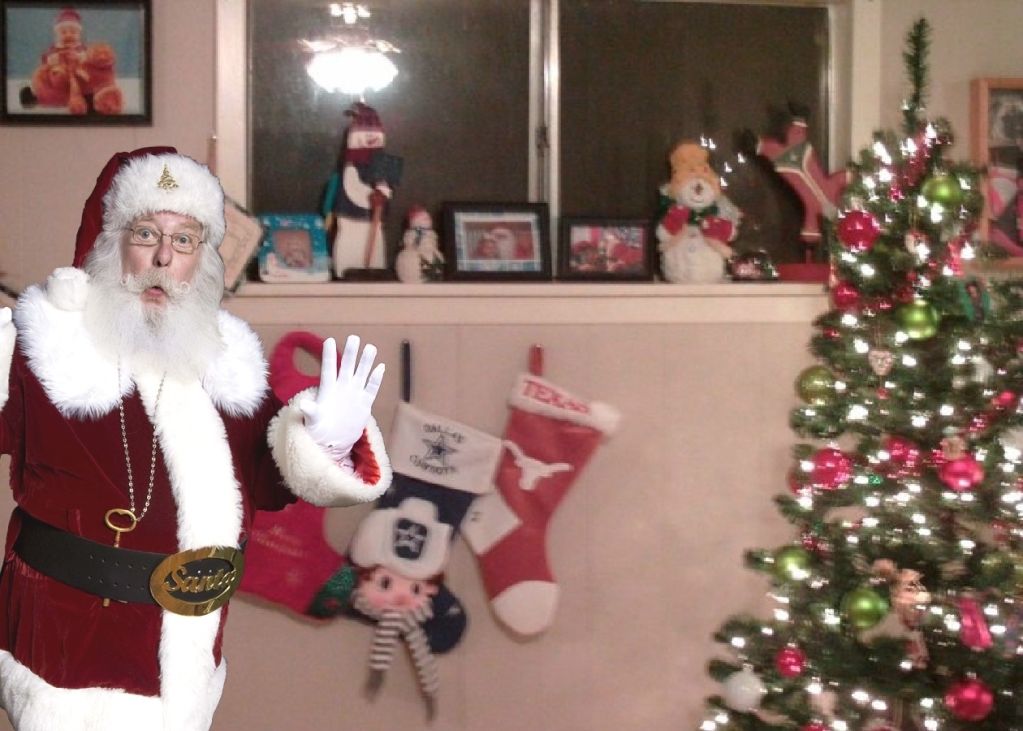 Hubby and I were up late last night and heard something in the kitchen so we went to check it out and look who we found!!
This was the most fun to create!!
iCaughtSanta.com uses YOUR photo and adds in Santa so you can surprise your children with this great pic!!
It's so simple to create, too. Just upload your photo, pick one of 20 different poses to insert, adjust, move him around, put him where you want!! Make it your own!!
After you order your photo, Santa's elves create some videos specifically for you showing Santa walking around your home…they're adorable!!