Fun and Dancing on a Rainy Day – Yo Gabba Gabba Live!
A friend and I took our children to go see Yo Gabba Gabba Live! last weekend and we had such a great time!!
The Boy and I watch Yo Gabba Gabba a lot on the weekends because we are home all day while Hubby is at work. The Boy thinks it's hilarious when I dance with him and act silly.
When I found out about Yo Gabba Gabba Live! coming to Dallas (only 2 hours away from us) I knew we HAD to go!!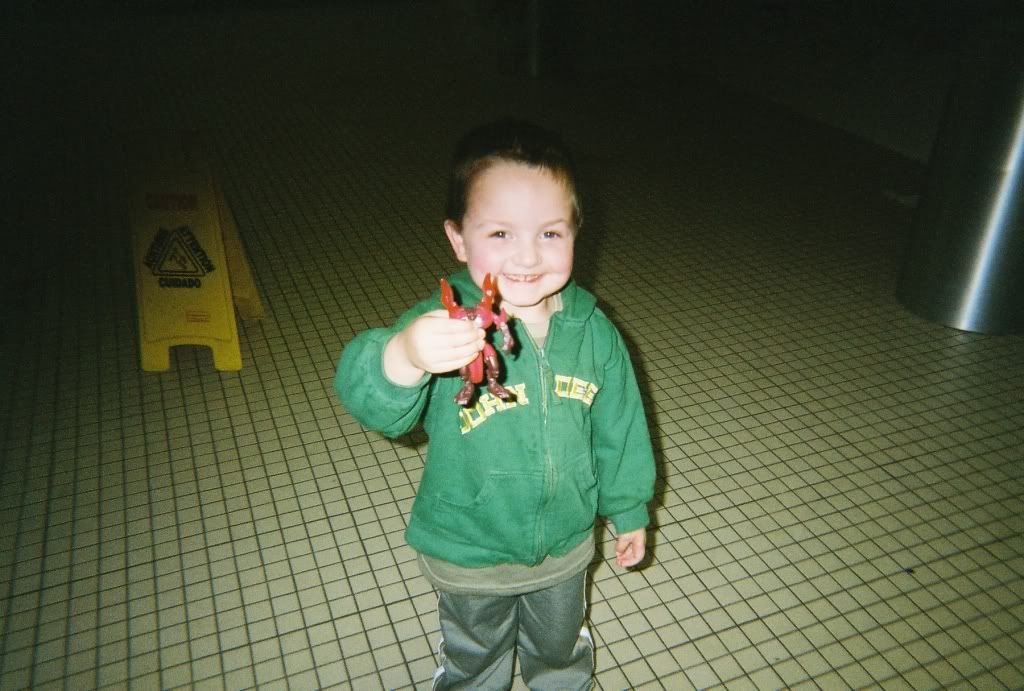 We were offered 5 tickets to the live show and Hubby and my sister had to work so we got to invite some friends!! Of course, it rained during the entire drive to Dallas and we were a little late. We had to stop at McDonald's and get some Happy Meals for the drive and you can see The Boy was so proud of his man (mostly because he was the only one to get one, while the girls got Hello Kitty dolls).
The show had already started by the time we got in and dry and all the children went potty, but we had to stop at the Kia JoyRide display and get our pictures made for their Facebook page!!
 

Yo Gabba Gabba! Live! is going on the road again! The It's Time To Dance! Tour Presented by Kia Motors is traveling to more than 50 cities! But this time, it's an all new show. Come see all your favorites like DJ Lance Rock, Brobee, Foofa, Muno, Plex, and Toodee, with special guests Hip Hop Legend Biz Markie and Razzle Dazzle Superstar Leslie Hall. You won't want to miss it!
We were at the very top of the theater so I don't have the greatest pics, but I had to get this one!!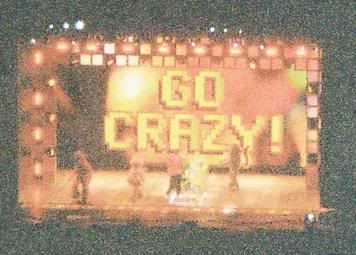 The children had a lot of room to run around up there and really got into the dancing and GOING CRAZY!!
The front rows got quite a bit of confetti and glitter dumped on them and it was quite funny to see our kiddos look to the ceiling expecting stuff to fall on us too.
The Boy's favorite part was the dancing bugs and that is what he talks about anytime someone asks him about the show.
Biz Markie came out on the stage and tried to get several children to beat box with him (brought back memories!!) and our kiddos were a little sad they couldn't go on stage too. My boy, of course, just wanted the characters to give him a hug. He's a love-bug.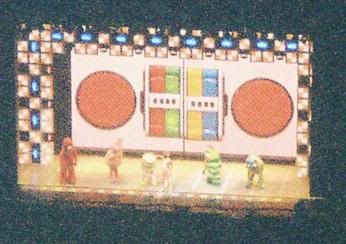 The kiddos loved waving to all the characters one by one at the end…until they figured out that it was actually over…

There are only a few shows left (find out if there is a Yo Gabba Gabba show near you) but I am keeping my eye out for their next tour!!
**Disclaimer: We were provided with tickets for Yo Gabba Gabba Live! in Dallas, Texas as compensation for this blog post; however, all opinions are mine. It was a great way to keep the children entertained on a rainy day!!