Advantage Bridal – Sponsor Spotlight #ChristmasLetdown
Advantage Bridal is back again…because they love me (the feeling is mutual

)!!
I know you've heard me rave about Advantage Bridal in the past and here I go again!!
Advantage Bridal has something for everyone on your wedding planning list and the prices are great!! (They would totally make it into my Daily Deals I would do

)
Not planning a wedding, but need a personalized gift for a friend?!!
My older sister is SO good at these types of gifts and can always find the perfect thing for a person, but I always need help!!
You can find gifts for all types of occasions; Breast Cancer Awareness Month, Halloween, Birthdays, Valentine's Day, Christmas, Hannukah, etc… I love all the bling t-shirts and flip flops!!
Advantage Bridal has been in business since 1992 and is a leading online retailer for wedding accessories. The site features wedding favors and bridesmaid shoes, invitations, flower girl dresses, and all types of bling for every occasion!!
Their shop features over 21,000 unique items and has been producing their own line of custom apparel including t-shirts, tank tops, and hoodies. Every item you order is made to order – just how you want it! – and is available with rhinestone embellishments or custom embroidery.
Advantage Bridal wants to give one of my readers a Custom Tank Top in Crystal Colors of Your Choice!
BUY IT!!
You can find all of the personalized gifts, wedding accessories, fun t-shirts, and wedding gifts, shoes, jewelry, and so much more by visiting Advantage Bridal online!!
WIN IT!!
Advantage Bridal wants to give one of my readers a personalized rhinestone t-shirt or tank top during the Christmas Letdown Giveaway Hop coming on December 26 through December 30!!
Check out Advantage Bridal today:
Website: Advantage Bridal | Twitter: @AdvantageBridal | Facebook: AdvantageBridal | LinkedIn: Advantage Bridal | YouTube: Advantage Bridal
Don't feel letdown on the day after Christmas because the hustle and bustle and excitement is over!!
Come visit us and enter to win some great prizes!!
Check out the Christmas Letdown Giveaway Hop bloggers!!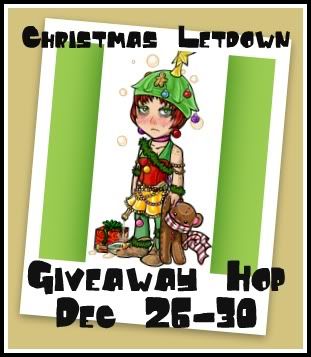 **I did not receive products from Advantage Bridal for this giveaway. They are sponsoring this event and providing a free product to the winner of this giveaway. My opinions are based solely on viewing their website and product prices (which just so happen to rock)!!