You do NOT want Frozen Pipes!!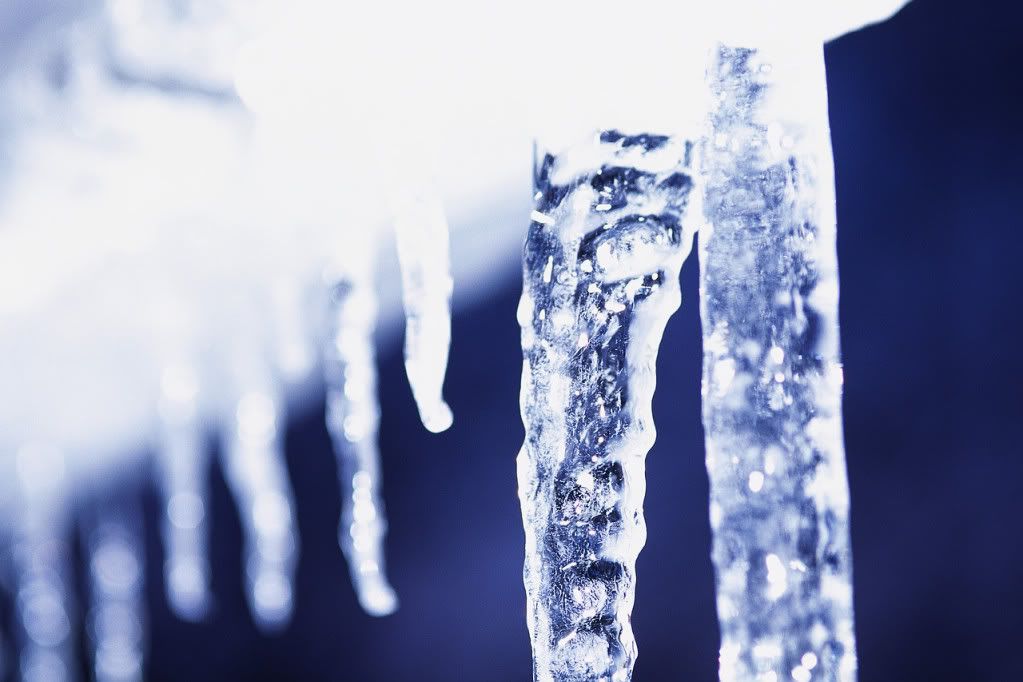 Late last night I went outside to take a break from writing and it was COLD!! I was watching the dogs run around the back yard and looking at the patches of yard where there is no grass and when I glanced over at the water faucet I thought about how cold last Winter was…in Texas, no doubt!!
We live in a rental house and last Winter we had only been in the house for a few months when the temperature outside dropped to freezing overnight. When we were getting ready to leave the house, we could hear something like water running in the kitchen, but couldn't really tell where it was coming from.
I stood at the sink and listened and then realized…we had frozen pipes outside and one had burst!!
You know when the faucet comes out of the side of the house (so you can hook up a water hose)…well that's what broke.
We had the most beautiful ice garden outside…and the most horrific water bill the following month.
Luckily, I have a handy Dad who came over and replaced the faucet with a brand new one…and he even paid for all the pieces.

*I am participating in a blogger campaign for Bucks2Blog about plumbing
repair and was compensated. However, the views and opinions are my own. The story is real too!!