Sharing at Christmas Giveaway Hop – Advantage Bridal and My Caring Cross (US/CAN)
Hauling and Trucking & Makobi Scribe present Sharing at Christmas Giveaway Event – it's a Giveaway Hop!!
This group of awesome bloggers gathered together to tell our readers about Parker's Pals and tell you how you can help families in need!! Parker's Pals is an organization that helps the families of children who have been diagnosed with cancer.
Each blogger participating in the hop donated to Parker's Pals and we raised $200!!
First, let me tell you a little about Parker's Pals:

Parker Keith Underwood
born to Aaron and Jamie on July 7, 2005.
In February of 2007 Parker was diagnosed with Acute Myelogenous Leukemia (AML). The battle with this cancer (and later with Acute Lymphoblastic Leukemia ~ ALL) lasted nine long months. Parker was welcomed into the arms of his loving Lord Jesus on November 17, 2007.
Read more about Parker's Journey
Parker's Pals was created to provide support for families whose children have been diagnosed with cancer and to share the journey with them.
Learn about the children who have become Parker's Pals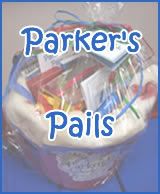 Parker's Pails are given out to every family diagnosed (age 3 and under) to provide some comfort and relief.  Every item has been hand selected by Parker's mommy, for a significant reason. As a contributor, someone can purchase specific items for a pail or sponsor a completed pail.
The list for the pails is below, but you can visit Parker's Pails for the specific details and why each item is included in the pail!!
Must Be for Pay-Pay!
Pack of Disposable Sippy Cups
Coloring Book & Crayons
Children's Blanket
BOZ DVD
Chapstick
Mr. Potato Head Toy
Notebook and Pen
Index Card Holder & Index Cards
Panera Gift Card
Publix Gift Card
7-Eleven Gift Card
Starbucks Gift Card
Disposable Camera
Parker's Pals Mission:

Our mission is to provide support and encouragement, by showing God's love through the embrace of the body of Christ, for families who have begun the journey of battling their child's cancer.

Our mission will be carried out by establishing a network of support that can walk alongside families, who have a child that was diagnosed with cancer under the age of 3, throughout their entire journey.
We're bloggers so we figure what better way to raise awareness about something than to blog about it and have some giveaways?!! Woo-hoo!!
Here's my Giveaway!!
One person will win a Personalized Rhinestone Tank Top from Advantage Bridal – and – An Olive Wood Caring Cross in a Burgundy bag with Authenticity Card from My Caring Cross
Advantage Bridal wants to give one of my readers a Personalized Rhinestone Tank Top or Tshirt!!
Take a look:
My Caring Cross wants to give one of my readers an Olive Wood Caring Cross in a Burgundy bag with Authenticity Card!!
Read my Review and Sponsor Spotlight or My Caring Cross!!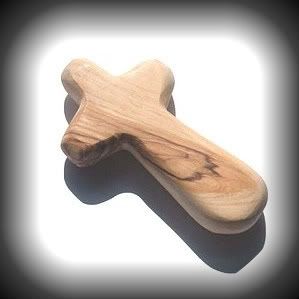 Use the Rafflecopter entry form below and notice that the first entry is the ONLY mandatory entry. All others are optional and will increase your chances to win!!
Have Fun and Good Luck!!

Now, Go check out the other blogs who are participating and enter giveaways there!! Good Luck!! (**Come back and let me know if you win anything!!**)
Please note that GoingCrazy!!WannaGo??!!, "Sharing at Christmas Giveaway Hop", Parker's Pals, or the "Sharing at Christmas Giveaway Hop" bloggers are not responsible for sponsors that do not fulfill their prizes. We have represented each sponsor with the expectation they will fulfill their prize and in a timely manner. We will contact the sponsor regarding your prize(s). The sponsors, in most cases, are shipping their items to you directly. We will make every effort to assist you obtaining your prize. If there is an issue with a sponsor, please notify the blog you won a prize from within 30 days for assistance, after that we may be unable to assist you.