Lovable Labels – Review/Sponsor Spotlight!! #12DaysGalore
It's Lovable Labels!!
Lovable Labels makes personalized labels for just about anything you can think of to stick a label on!!
My favorite Lovable Labels product – Shoe Labels!!
These labels are made with a special "perma-grip" backing, and supplied with a clear protective cover to ensure extra durability!!
They are made to fit inside the heel of a shoe!!
There is so much more Lovable Labels has available, you HAVE to check them out!!
Lovable Labels sent me a package of their new Holly Jolly Gift Pack to check out!! It picked the Fire Truck logo and got them with my son's name on them. We just love them!! Of course, The Boy was not crazy when the first label we used was on a wooden spoon for spanking…but he loved to help put the stickers inside his shoes and on his toys!! We even put one on his favorite blanket for daycare…and it's still there!!
The Holiday season is fast approaching and our Holiday Packs are great stocking stuffers for any child in your life!!
Holly Jolly Packs or Santa Sampler Gift Packs make a perfect and useful gift!
Holly Jolly Packs have two different designs. It was designed with the essentials in mind. Wrapped in a pretty red foil package, the recipient will receive:
■15 Multi-Purpose Stickers ■40 Slimline Labels ■12 Shoe Labels ■24 Press N' Stick Clothing DOTS (6 Large, 6 Medium and 12 Small) ■2 Mini-Metal Tags.
All for only $24.99!
There are two different styles to choose from
Christmas Jewels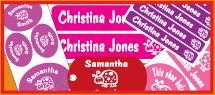 Santa's Pick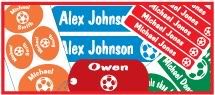 Then, you pick your icon from the ones below!!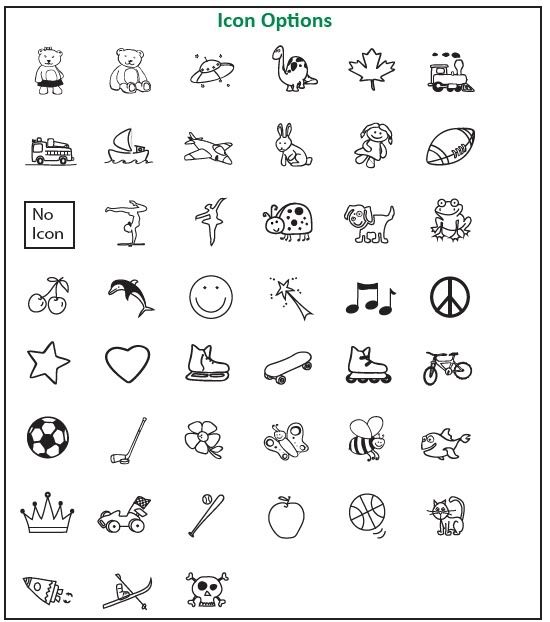 BUY IT!!
Lovable Labels can be ordered online at http://www.lovablelabels.ca or you can order by phone by calling 1-866-328-LOVE (5683).
Lovable Labels has offered my readers a special coupon code!!
Enter coupon code JanetKLB1 at checkout and receive 10% off any product!!
WIN IT!!
Lovable Labels wants to give one of my readers a package of their Holly Jolly Packs!!
12 Days of Gifts Galore is now LIVE!!
If you want a headstart on entries, go check out Lovable Labels here!!
Website
Facebook
Twitter
Blog
YouTube
*This post contains an affiliate code. I am a LoveBug, which means if you use the coupon code listed, I could receive additional products from Lovable Labels. In addition, I received a Holly Jolly Pack in order to provide a review and host a giveaway.
Neither of these facts have swayed my opinion of this product and I am looking forward to sharing all the latest deals and information for Lovable Labels!!