Last Day of the Launch Party #99CentBookEvent @WoMensLitCafe
Last day of the Launch Party!!
Go check it out!!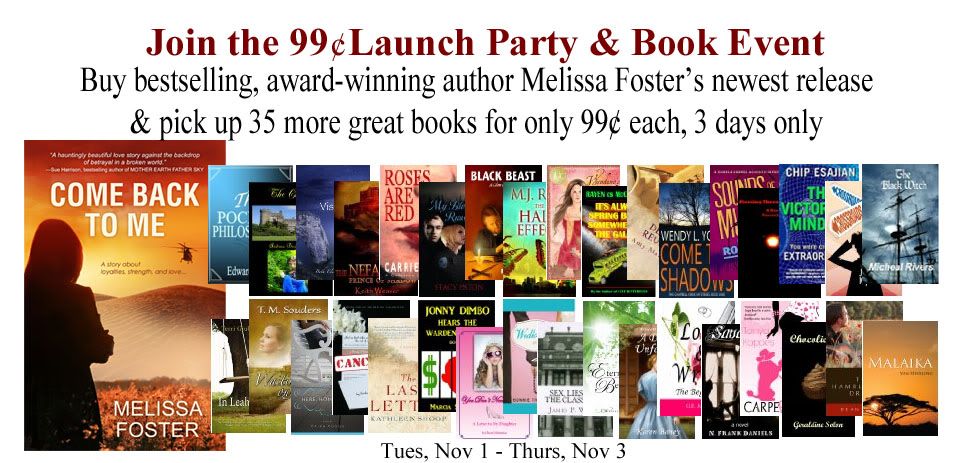 Award-winning, bestselling author of CHASING AMANDA and MEGAN'S WAY, Melissa Foster has released a new book, COME BACK TO ME, and WoMEN's Literary Cafe is helping her celebrate!!
To help Melissa celebrate, 33 other authors are lowering their prices to 99 cents as well for 3 DAYS ONLY (11/1 – 11/3)!!
Enter a giveaway for a one-of-a-kind leather-bound edition of COME BACK TO ME.
EVERY purchase of COME BACK TO ME is eligible to enter the giveaway.
Click the photo below for the giveaway entry form!!

*I received a copy of COME BACK TO ME for review last week so be on the lookout for my review!!
I am sharing this event with you because it's freaking awesome!!
Don't miss any Crazy posts!! Sign up for Email Updates now!!