Going Crazy in the New Year!! #ToastTo2012 New Year's Giveaway Hop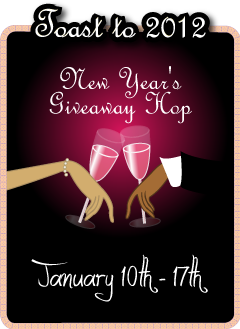 Yep, I'm definitely Going Crazy now!!
 I'm linking up with Just Married with Coupons & Sweep Tight for another Giveaway Hop that  will take place January 10 – 17!! The minimum value of each package will be $25.
Go to the Toast to 2012 post to sign up now!!
If you would like to sponsor a prize for GoingCrazy!!WannaGo??!!, please email me at janet(at)goingcrazywannago(dot)com
Let's Toast to 2012 together!!