Alice Tease Etsy – Alzheimer's Awareness

I have known Jen, owner of Alice Tease, since about 2002-03 when I met her through a friend. Just after meeting her, I helped her hang some of her artwork in a local coffee shop one evening in Austin, TX, and remember thinking she needed a larger platform to display her art. I am so, so, so thrilled to continue to support her Etsy shop!!
This is Alice Tease!!
Jen has created a wonderful line of gifts – totes, jewelry, journals & more with her interpretation of Alice's journey in Wonderland. The artwork is all inspired by her grandmother's battle with Alzheimer's Disease.
Even more exciting is her dedication to Alzheimer's awareness; 50% of all proceeds from sales goes to the Alzheimer's Association!!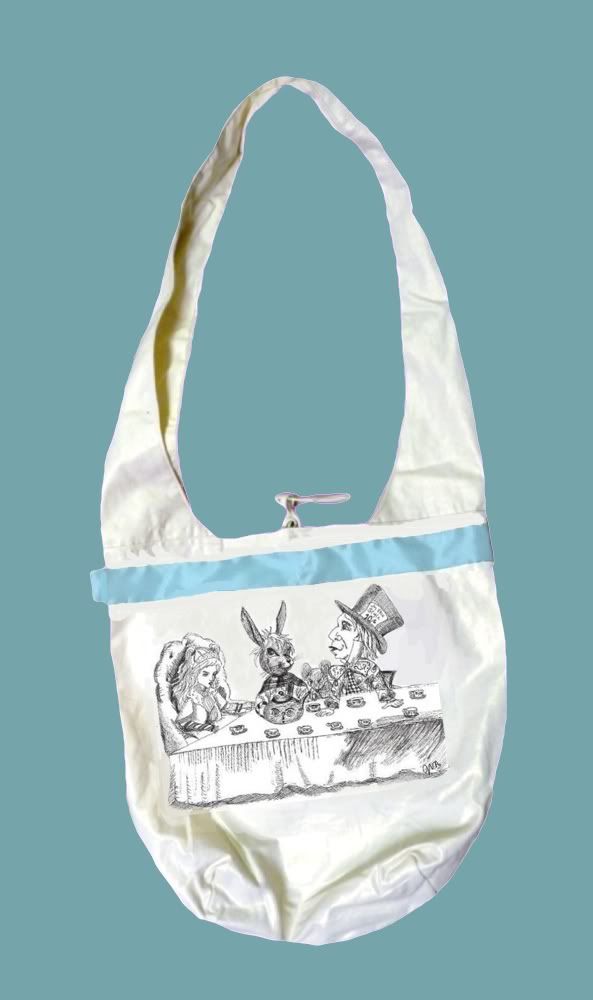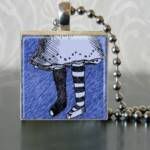 Check out my previous review of Alice Tease to learn more about the Hobo bag and Scrabble Pendants…I still love mine!!
Alice Tease presents: Card House Skyscraper Gifts featuring whimsical Alice in Wonderland inspired designs, created as a response to the artist's grandmother's battle with Alzheimer's Disease.
Original, Artist created totes & jewelry starting at $10
50% of the proceeds goes to the Alzheimer's Association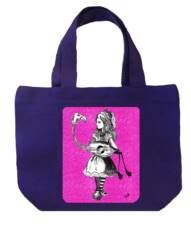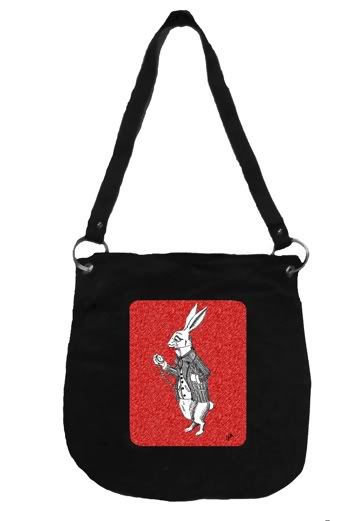 BUY IT!!
Jen sells her Alice Tease art, jewelry, bags, mugs, etc. on Etsy and Ebay and the prices are very reasonable!!
You can also find Alice Tease on Facebook and her Website!!
*I did receive products from Jen at Alice Tease to review for this event; however, all opinions are completely mine and I am not easy on products. Having said that, I love Jen, I love my bag and pendants, and I love this cause for Jen!!