Adult Essentials Review/Sponsor Spotlight!! #CouponCabinHop
Do you remember last week when I told you about those yummy gummy vitamins The Boy has been taking?!! Well…Hubby and I received some, too!!
I'm a big ole' baby when it comes to taking medicine. I don't like it, I don't want to, and often I forget. It's even worse when it comes to vitamins because they are always large and yucky and then I have a nasty aftertaste for the rest of the day!!
Not with these gummy vitamins for adults, though!!
I've been chomping them up and loving it!! When I give The Boy his gummies, I always grab mine too and we eat our "candy medicine" together!!
Deborah from Adult Essentials (also from IronKids) offered to send me a few of their gummies for review so I could tell you all about them. We chose to try out the Multivitamin with Omega-3 DHA and EPA and the B12 vitamins and even Hubby loves them!!
This family is passionate about health!! This summer, Deborah competed in her first triathalon (at 43!!) and she helped train her children to run in a 5K!!
Adult Essentials Gummy vitamins launched May 12, 2011 and SNAP Burlington covered the launch:
Here are some more details about Adult Essentials!!
Adult Essentials Gummies – Multi, Omega, B-Complex, B12 & Vitamin D
Adult Essentials use only Natural flavours and colours.
Nothing artificial, no sugar coating.
Adult Essentials Gummies are Gluten Free, Nut Free
Adult Essentials Multi is the first Multi to use 100% fish oil with no fishy after taste
Adult Essentials Omega Gummy uses 100% triple distilled fish oil, no contaminants
Adult Essentials is only entire brand line approved by Health Canada
Adult Essentials Multi, Omega, B-Complex, B12 and Vitamin D all won Parent Tested Parent Approved (PTPA) awards in 2011- voted on by Parents in Canada and US
WIN IT!!
IronKids and Adult Essentials has offered to send a prize pack to one of my readers during the CouponCabin 25 Crazy Dayz of Giveawayz!!
Giveaway is now live and open until November 25!!
The winner will get their choice of two IronKids gummies and two Adult Essentials gummies and will receive a prize pack similar to this one!!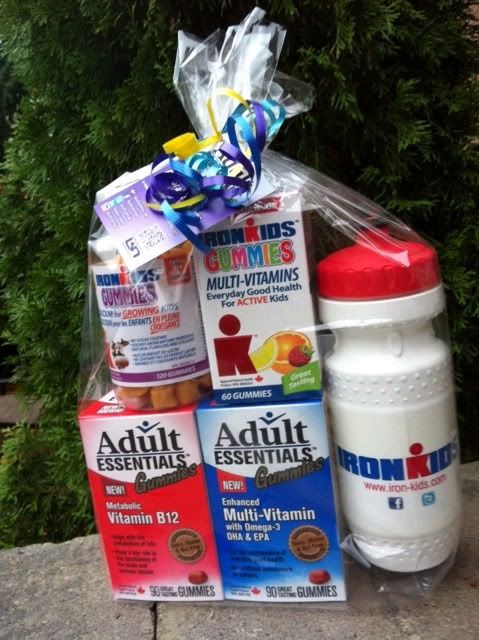 Adult Essentials is the first complete line of government approved and licensed gummy vitamins that have been specifically designed for adults.   These high quality products are made in the worlds only government audited and fully licensed facility. At Life Science Nutritionals it is our goal to deliver high quality nutritional solutions that make it easy for our valued customers to maintain their health in today's fast paced world. Adult Essentials Gummy Vitamins are great tasting and easy to take. No more pills or dry chalky chewable tablets. Healthy never tasted so fun!!
Web site – http://www.adultgummies.com
Facebook – http://www.facebook.com/AdultEssentials
Twitter – http://www.twitter.com/AdultEssentials
YouTube – http://www.youtube.com/user/AdultEssentials
Available in Store 90 ct bottles at most: Rexall Pharma Plus, Metro, Sobeys, Loblaws/Real Canadian Super Stores, London Drugs,
Available online at Well.ca in Canada http://well.ca/brand/adult-essentials-gummies.html