Have a Happy – and SAFE – Halloween!!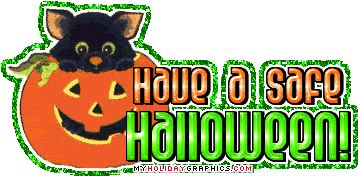 More than twice as many children are killed in pedestrian/vehicle incidents on Halloween between 4:00 pm and 10:00 pm as compared to the same hours on other days throughout the year.

By following these simple tips, every parent and caregiver can help their child experience a fun – and safe – Halloween.
Check out my Halloween Safety Tips on Blogfully!!
SafeKids USA has released a study (first of its kind!!) to discuss Halloween Safety!!
View the Halloween Safety Research Report on SafeKids USA or download it below:
Text to Give to Safe Kids!
Safe Kids is proud to announce the launch of our Text to Give campaign. By texting 'carseat' or 'safekids' to 50555, you will be helping us to achieve our mission of keeping kids safe and injury free in communities across the country and around the world. Please join us in making a gift to Safe Kids today!
Guaranteed Halloween Delivery – See BuyCostumes.com for details.