Daily Deals I would do – Glitter toes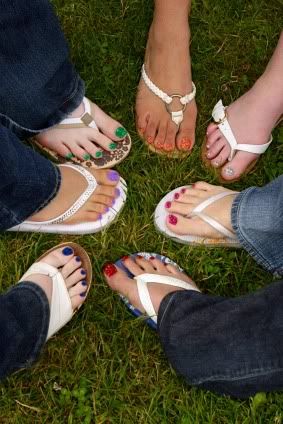 Oh, how I wish I had a girl!!!
I'm not much of a girlie girl, but I love, Love, LOVE to get my toes done!!
Maybe my next Sisterpalooza can include my 14 year old niece and we can have a girlie girl weekend!!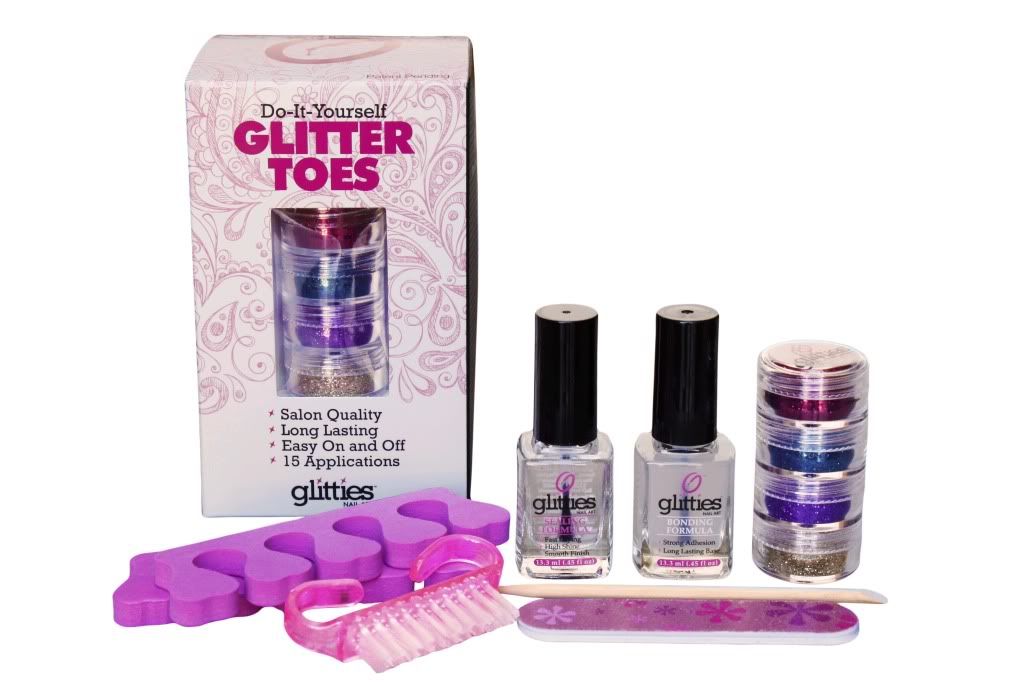 Host your own Glitter Toes Party!
Through this exclusive offer you can get the complete Glitter Toes Party Kit for only $39!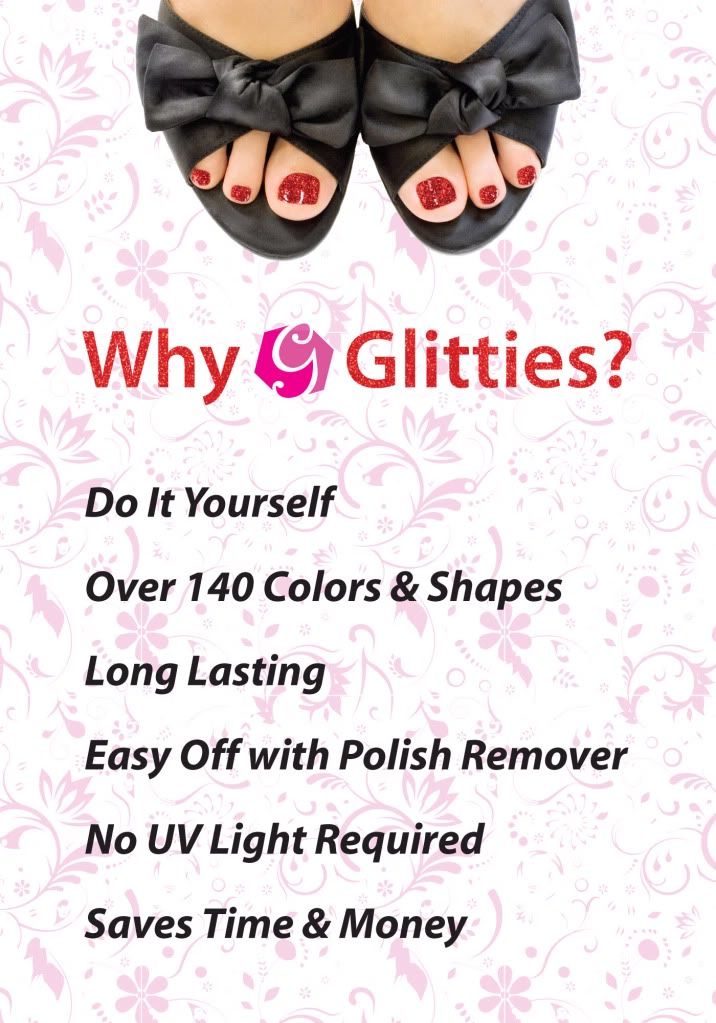 With this fantastic deal you will get a one year supply of Glitties nail art.
That's 12 colors, 13 applications, pedi/mani brush, file, and more for one really low price! 65% off retail! Plus, as an added bonus Glitties is throwing in for FREE an extra bottle of bonding and a bottle of sealing that typically retails for $20.
While the men are gathered to watch football after your holiday dinner (I'll be with them, but if you don't like football…) why not gather the girls for a fun pedicure party with this Glitter Toes Party Kit?
It's sure to be the hit of the party!
Watch the Glitties YouTube video at http://www.youtube.com/glitties.
Product Details:
12 glitter colors per kit
Lasts up to six weeks on toes
Easily comes off with fingernail polish remover
Pedi/Mani brush, file, base & more
Bonus: 1 bottle of bonding, 1 bottle of sealing
No UV light required
Patent Pending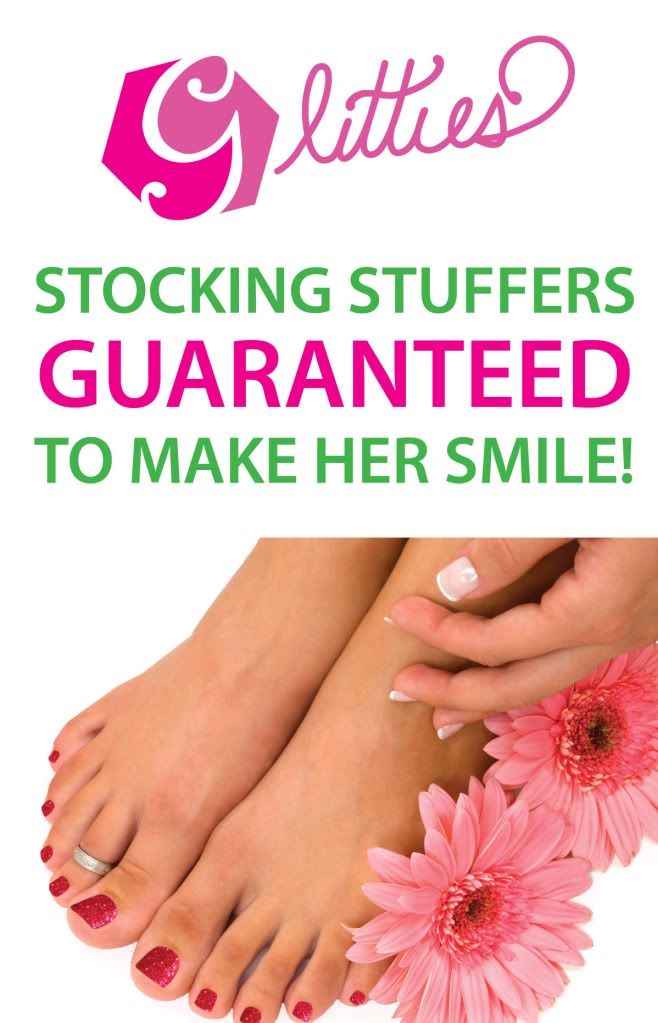 *Deal ends on Saturday, October 29th at 11:59pm MST
*Orders open to US mailing addresses only
*All orders will be postmarked within 72 hours (working business days) of the conclusion of the deal