Daily Deals I would do – Flat Iron for your car!!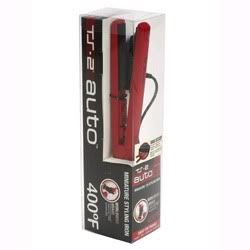 A MINIATURE STYLING IRON AUTO TS-2 12 VOLT ACCESSORY PLUG for only $14.99 plus shipping!
I am the world's worst about styling my hair!! I will shower and comb my hair every morning and then leave the house. However my hair falls, that is my style for the day!!
But…my hair is crazy and it will hold every little wave and crimp and sometimes get frizzy or flyaway. That is when I pull it up into a ponytail and be done!!
I would love to have an easy way to straighten it every morning and be done!! Then I would look like a real adult who actually cares about her appearance!!
Do you have the need to style your hair while on the go?
This flat iron has an auto plug-in!!
Carpooling and you aren't the driver?
Save time by finishing your hair on the way to work!!
Traveling on a road trip or internationally?
This auto adapter can be used universally!!
Just remember not to style and drive at the same time!
Also, great for touch-ups!
Product Details:
1/2″ plates
Far-infrared technology
Ceramic and Ionic technology
Dimensions: 6.5 inches x 0.5 inches x 0.8 inches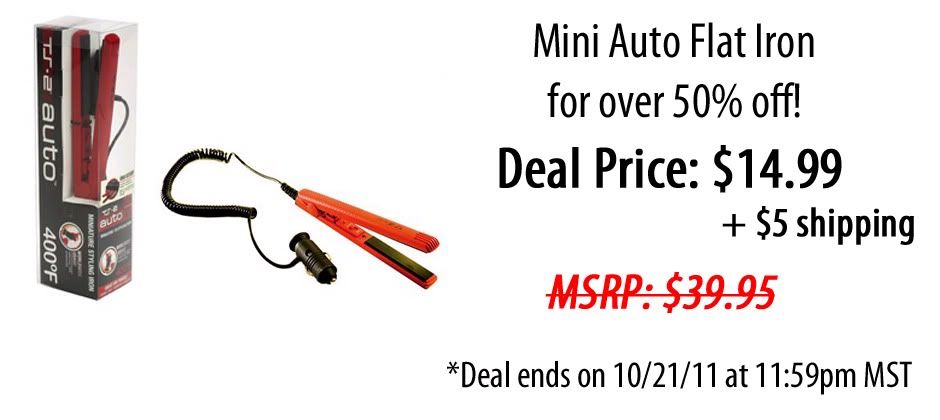 *Deal ends on Thursday, October 21st at 11:59pm MST
*Shipping is $5
*Orders open to US mailing addresses only
Don't miss any Crazy posts!! Sign up for Email Updates now!!