Costume Squad – Review and Giveaway (WW)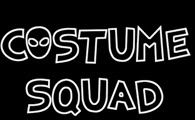 Are you having fun looking at my reviews of NachoMama Tees and CrazyDog Tshirts?!! Here's one more!!
The Costume Squad site also offered a t-shirt for us to review and Hubby overruled me again on this one… I was not thrilled to see that he picked the I Love to Fart shirt from the Funny Tshirts section. (That sense of humor again!!)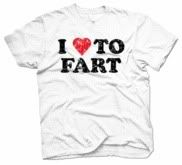 I have to say, though, that we were so thrilled that the t-shirts come in our sizes AND they are really a great quality!!
I just wasn't super excited when I realized he was going to wear it to my dad's on Sunday afternoon for dinner…and then wore it into Walgreen's too!!
He said a young boy walked past him and whispered to his parents, "did you see that man's shirt?!!" Okay…so that put a smile on my face…haha!!
BUY IT!!
Check out all the t-shirts (and COSTUMES!!) they have:
WIN IT!!
Costume Squad
 wants to giveaway a $15 Gift Certificate to one of my readers!!
The winner cannot have won a giveaway from the Costume Squad site in the past 90 days and cannot own/write a Review/Giveaway blog of their own. Use the Rafflecopter entry form below and notice that the first entry is the ONLY mandatory entry. All others are optional and will increase your chances to win!!
Have Fun and Good Luck!!