ClickN SPELL® Review/Sponsor Spotlight!! #CouponCabinHop
This is post 2 of 3 to tell you about my excitement with ClickN Kids!! Find out more about ClickN READ Phonics® by clicking on the link!!
CouponCabin's 25 Dayz of Giveawayz will take place from November 1-25. Don't forget to come back and enter then!! There will be over 400 blogs participating!!
How many words do you think a 3-4 year old can spell? Where do you start? How do you make it fun?!!
I'm not sure if it's exactly "expected" that your child be able to read and spell when they begin Kindergarten, but I know there are certain expectations. Why wouldn't you want your child to have the extra boost of confidence?!!
I mentioned in my ClickN READ Phonics® Review that my boy has learned to spell several color words at his daycare. They have taught the children through songs how to spell the words, similar to how most children learn to sing their ABCs. Of course, my son sings, "B-L-U-E smells blue"…but hey, we'll work on anunciation another time!!

While we are making some good progress with ClickN READ Phonics® we have not made it past the first lesson in ClickN SPELL® yet.

The set up is the same as before and you can pick where your child will start based on age and developmental level.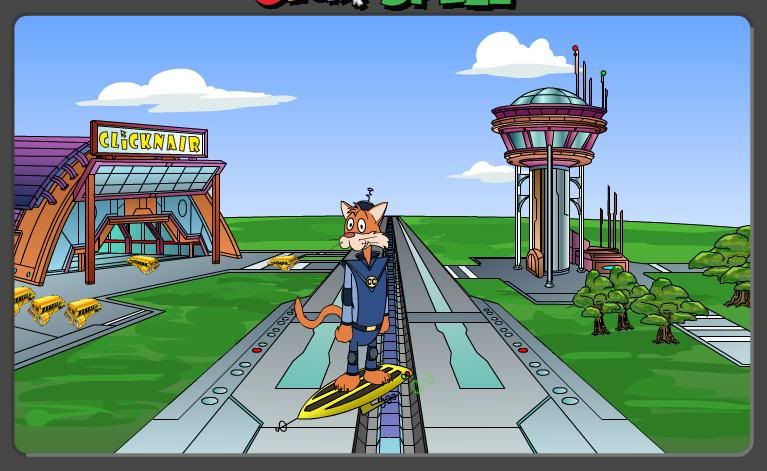 Your host for ClickN SPELL is Cosmo Cat who greets you and invites you on a trip to go learn some spelling words. He takes off on his hover board and travels through space and runs into ClickN Kid and they dodge meteors and space trains. It's quite entertaining and my boy loves to watch as they bang into rocks and each other.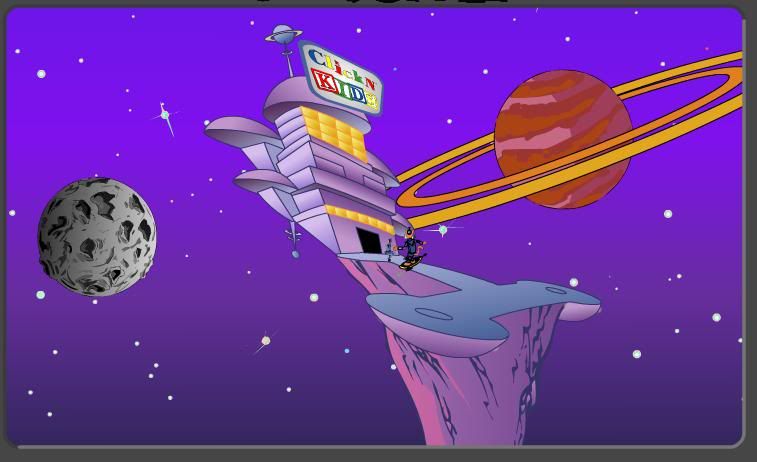 Cosmo Cat ends up in the Spelling Station where he spells out a word for you and displays it on the TV screen. A type box appears below and your child will type the letters in and click Done.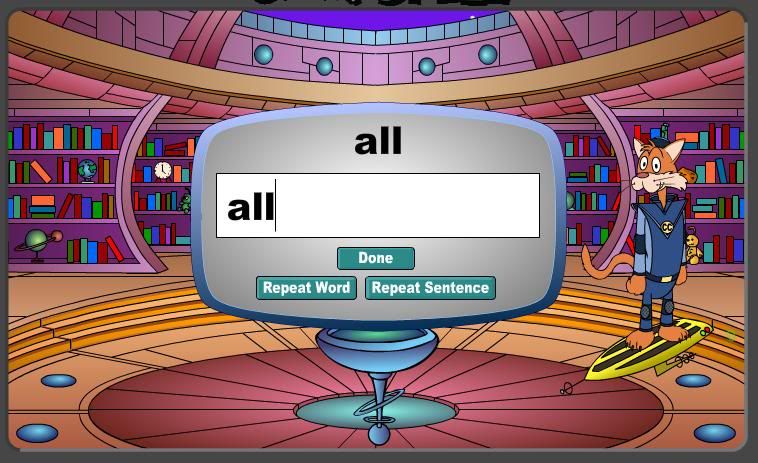 Then the word disappears and Cosmo Cat asks you to spell the word without seeing it on the screen. He will sound it out and repeat it for you if you need him to.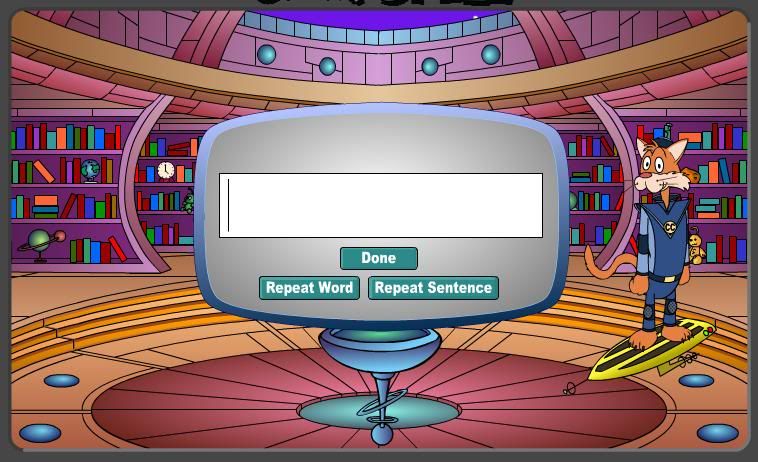 This is where my boy gets frustrated. We haven't made it past this point. (Secretly, he may just like dogs better.

)
I am really looking forward to moving on further with the lessons and I will continue to update you all as he progresses. I don't know if I have the patience – and I'm not sure that my family can afford – to completely homeschool The Boy, but this is a great supplement for him. I am certain that it would continue to progress well through the lessons and be an excellent resource for someone who is able to homeschool too!!
This post is only about ClickN SPELL®. Click here for my review of ClickN READ Phonics®.
Click here for my FULL review of ClickN KIDS®!!
In the meantime, check out ClickN READ Phonics® and ClickN SPELL® below. You can also find them on Facebook and Twitter!!
ClickN Read Phonics® and ClickN SPELL® have offered to give one of my readers the option of either ClickN READ Phonics® – or – ClickN SPELL® as a prize in the CouponCabin's 25 Crazy Dayz of Giveawayz Event coming on November 1!!!
*This post contains affiliate links. In addition, we were provided with access to ClickN READ Phonics® and ClickN SPELL® in order to provide a review and host a giveaway. Neither of these facts have swayed my opinion of this product and I do plan to continue working with my boy through these lessons!! (I'll keep you all updated!!)