Memories of my pets
On October 6, Hubby and I have been married for 4 years!! There are so many people (including us at times) who thought we would never last… We had a surprising and rough start, but things are really looking up and I am more in love with him now than I ever thought I could be..with anyone!!
Yesterday, we went to the pawn shop (*embarrassed) to pick up my wedding ring. My beautiful little ring that has spent more time in pawn than on my finger just reminds me our start together. We were living in a nice apartment that we couldn't afford in North Austin. We would stay up all night talking and laughing. We are so much alike when it comes to our silly sense of humor.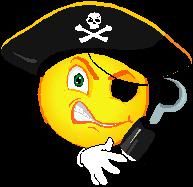 When we found out we were pregnant, we decided to get a dog…who knows what we were thinking…
---
Meet Pepper!!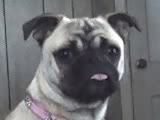 Isn't she adorable??!! She had our personality!!
This is her first day with us…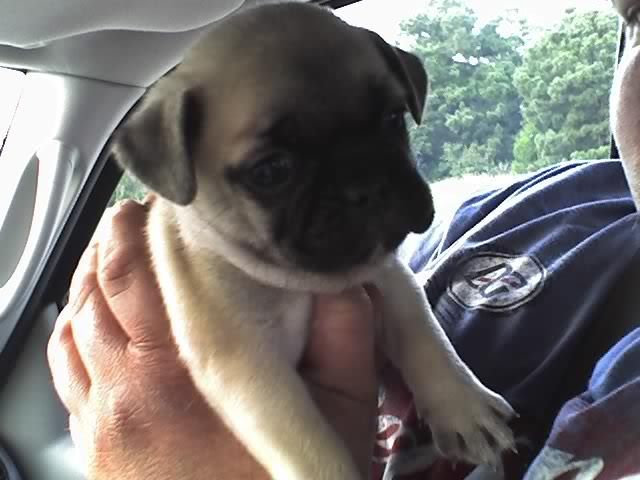 This is how she ate…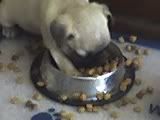 This is where she slept…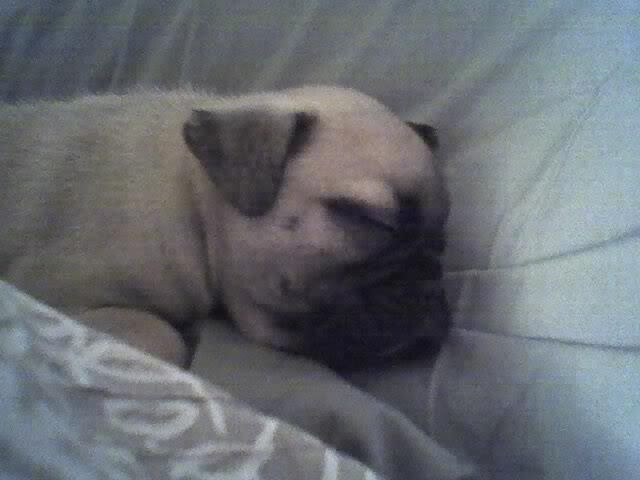 This is her with Mommy…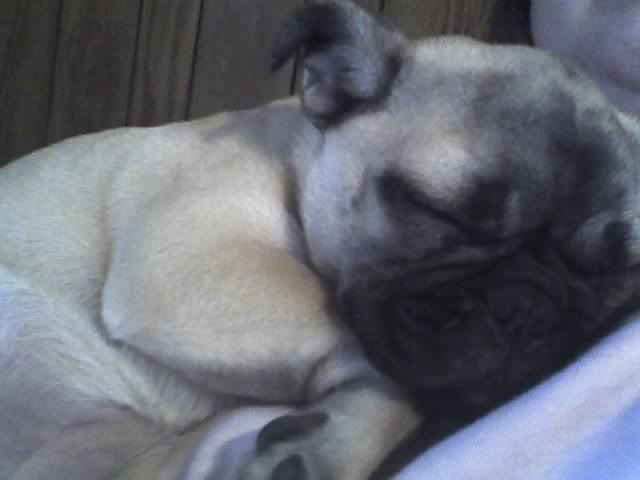 She loved my cat, Callie!!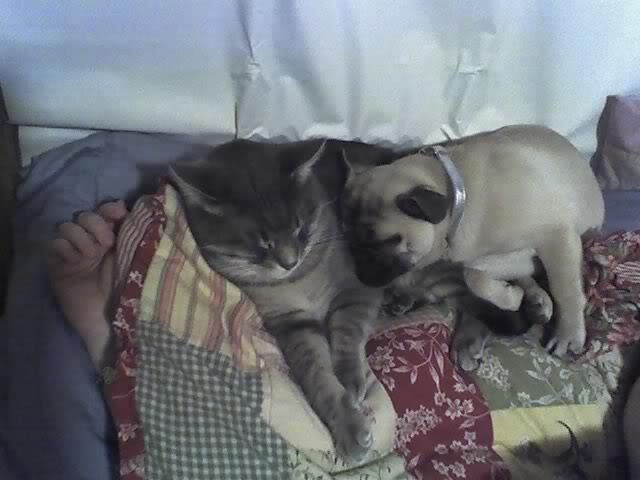 Sometimes we caught her taunting him, though…
Speaking of Callie (I thought he was a girl when I first got him that's how he got that name) he liked to climb…
He used to pee in the potty!!
This one may be Skittle, I'm not sure…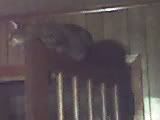 When we moved, Pepper wouldn't poop outside (after being almost completely house trained in Austin) so we were excited when she went outside for the first time!!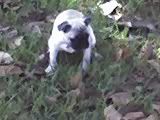 She was a curious one!!
And somewhat mischievious…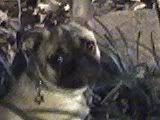 But she LOVED The Boy!!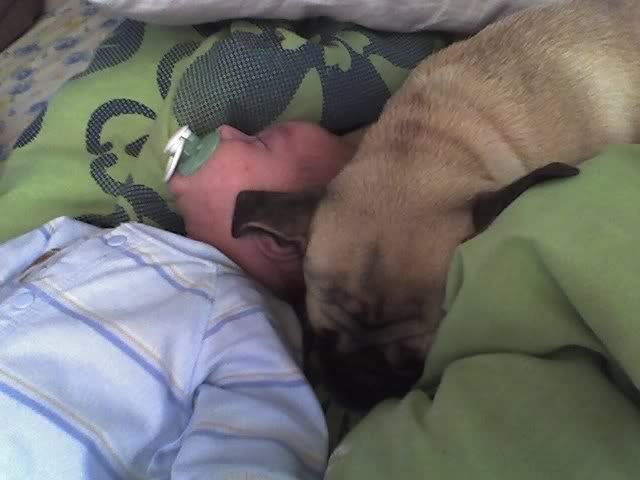 I believe he probably loved her back!!
This was Pepper's favorite animal…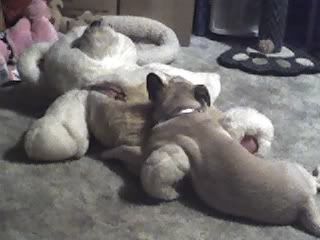 ---
Pepper left us just after The Boy was born.
She had an affinity to running away from us and roaming the neighborhood. One morning, I was in a hurry, had to pick up Hubby, and had 2 month old, The Boy, in his carrier, when Pepper darted out the door. I attempted to chase her a little, but I didn't know what to do with the baby!!
I left her roaming to take The Boy to daycare and pick up Hubby and when we returned to the house, she had been hit by a car. She wasn't a year old yet and Hubby and I grieved for a very long time for her.
Callie and Skittle were tiny kittens when I got them (long before I met Hubby) and they were my babies!! We had to give them up for adoption in August 09 (I think) when we moved from our house into an apartment temporarily. I told Hubby to take them to that farm where animals go when they disappear…you know the one.
One evening I was driving home and he sent me a text, "you should have seen how Callie was running in the field at the farm" and I bawled the rest of the way home. It took me several years, and a few adopted then returned dogs, for me to get over losing Pepper (and then the cats) but now we have Molly and Abby, a German Shepherd/Boxer mix and a Pug.
I don't have pics of them, but I will get some up soon.

The Boy asked for a kitten a few days ago, but I think our current dogs would eat a cat!!
Isn't it just funny how our pets are a part of our life?!! I think most vet tech schools would agree that pets make a home happier. They are like children, but need less supervision…haha!!
I'm not quite sure how this post that started out talking about my anniversary and Hubby turned into a walk down memory lane for the pets I have lost…but that's the beauty of posting from your heart.
I just LOVE Tuesdays for that very reason!!
How have pets changed your life?
I am joining Shanda for On Your Heart Tuesdays…