Daily Deals I would do – PAK
I have to admit at first glance I wasn't sure if I was going to post this because I'm just not a purse person and it seemed a little odd. I have to stick to my pledge after all…
Then I read what all comes with this bag and I was convinced!!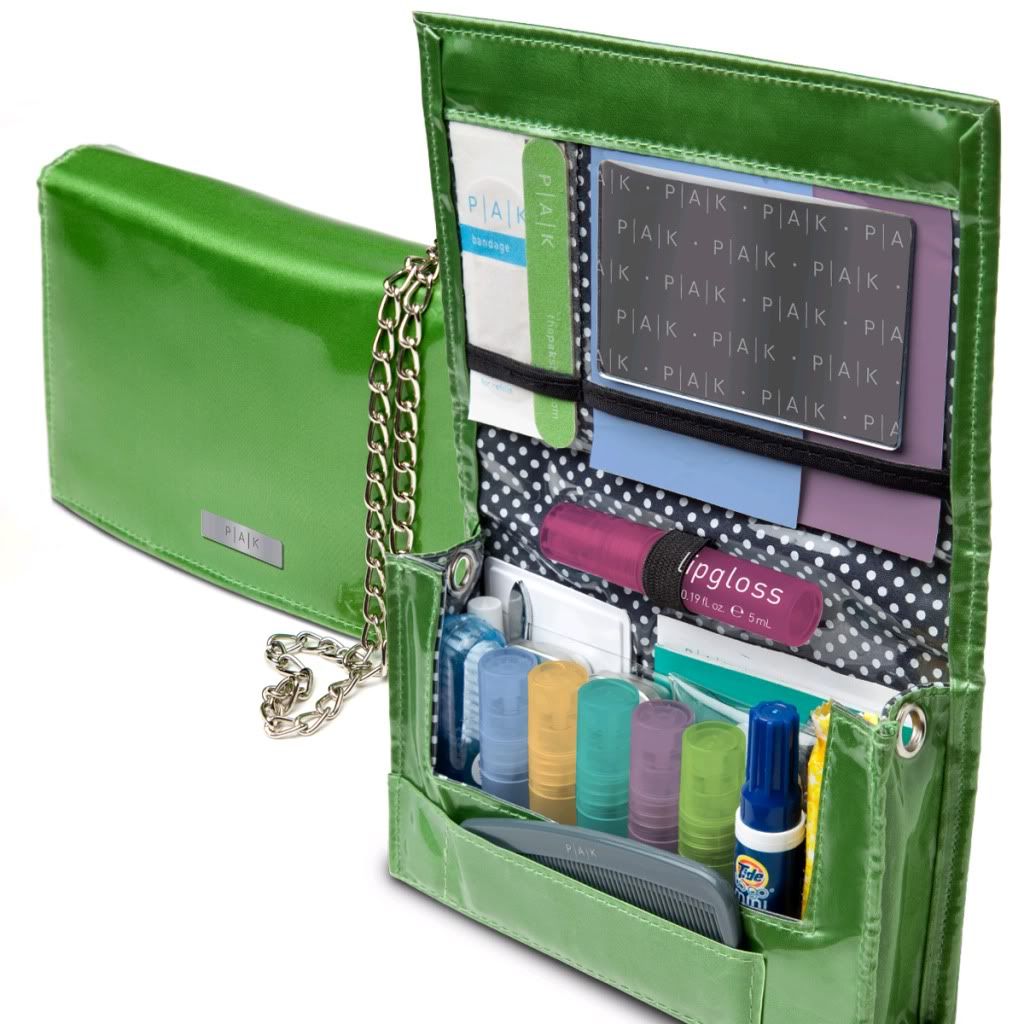 Each PAK (Personal Accessory Kit) comes stocked with personal-care products and first-aid accessories, all designed to fit inside convenient kits sized for suitcases, gym bags, and purses.
The PAK is available in three sizes and two colors and can carry tons of grooming trinkets, each slotted into its own retaining loop to prevent clutter, spillage, and time digging for what you need.
More than 30 items come in the largest PAK ($50), from tweezers and nail clippers to bandages and a set of five miniature toiletry bottles. The bottles come prefilled-with body mist, hair spray, lotion, hand sanitizer, and breath spray-but boast screw tops and wide openings for easy refilling with your favorite products!
The midsize mini PAK ($40) stows 23 goodies, and the wallet-sized micro PAK ($30) holds 16 on-the-go essentials. All three models feature a transparent window, perfect for displaying a driver's license or a wallet-size snapshot!
Today's Deal of the Day: $25 for $50 at thePAKstore.com
That means you can the largest PAK for 50% off!
Think Christmas gifts, that hard to buy for mother-in-law or your brother's new girlfriend who you barely know…

Click HERE to get this great deal!!