Today is National Dog Day!!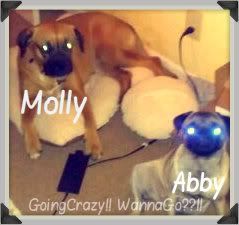 You've met our dogs, Molly and Abby, haven't you? They are lazy and crazy and we love them soooo much!! Growing up, we never had dogs so I never had the pleasure of treating a special pet on a day like National Dog Day. Now that I have these two, I can't imagine my life without a dog. And people in my family know how to pamper a pet (you've seen my sister's dog closet, right?!).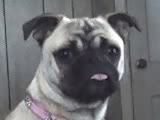 Of course, I also have to celebrate my memories of our pug, Pepper, the first baby in our life. She was a special pug and we loved her so much. After we lost her, I thought I would never let myself love another dog. But loving her memory, and wanting to make more memories, made me finally give in. Every family should have the joy of a pet and days like today – National Dog Day!!
---
Walt Disney Studios' FRANKENWEENIE wishes you a happy National Dog Day this Sunday, August 26th!
"Like" FRANKENWEENIE on Facebook
FRANKENWEENIE arrives in theatres everywhere on October 5th!
---
How are you celebrating National Dog Day?!!