If you are anything like me, your "baby album" is chronicled on Facebook. What ever happened to the Baby Book with all the pictures and dates of the first smile, first time to sit up, first time to crawl, first step?!!
I have discovered the perfect way to savor those memories in the most detailed way with Baby Chronicles!!
Baby Chronicles: My Very Own Story
Baby Chronicles sent me a Baby Book to review and tell you all about and I am having fun getting all the memories together…almost four years later!!
When I found out I was pregnant, it was quite a surprise, but I was overjoyed!! I kept EVERYTHING from the time we found out through our boy's first birthday. I have a terrible memory so I tried to make notes for myself here and there and of course put things on Facebook for family to enjoy. Everytime I sent an email of pics to family, I kept it because I knew I would want dates some day.
I did get a Baby Book (that I registered for) at my baby shower (the day after he was born…another surprise!), but I wasn't happy with it and it was not laid out very well. It didn't have enough places for the specifics that I wanted to remember so I gave up on it fairly early.
Now I have piles and boxes all over the house (and a piece of hair from his first haircut in my wallet) and it looks a little like this: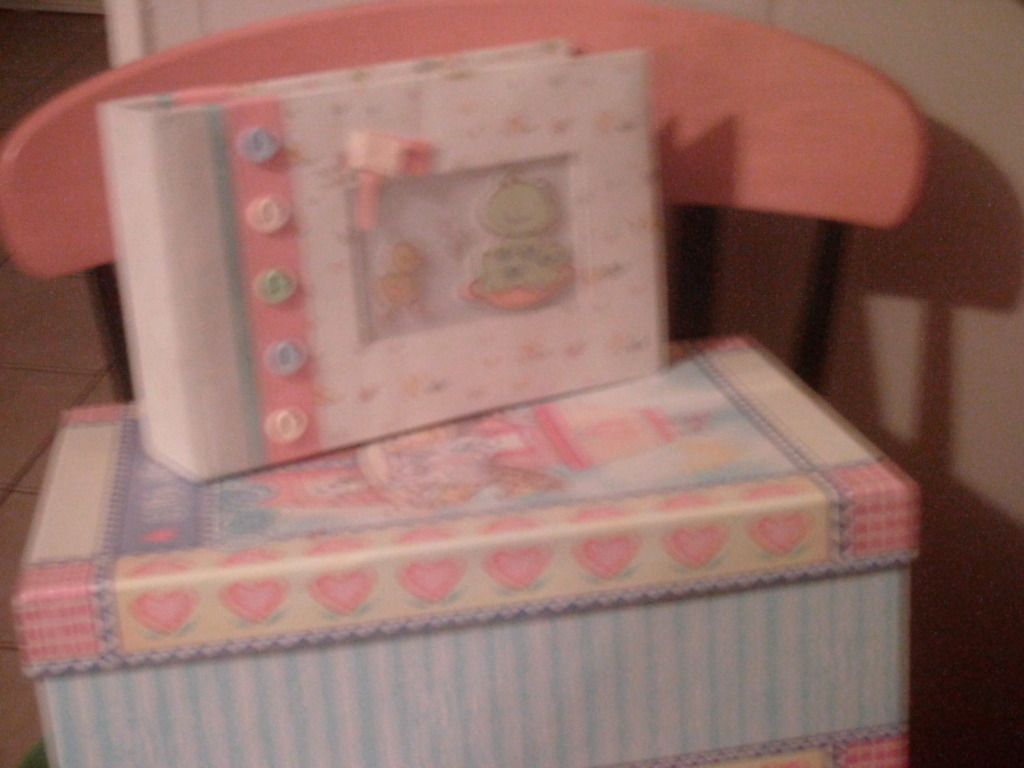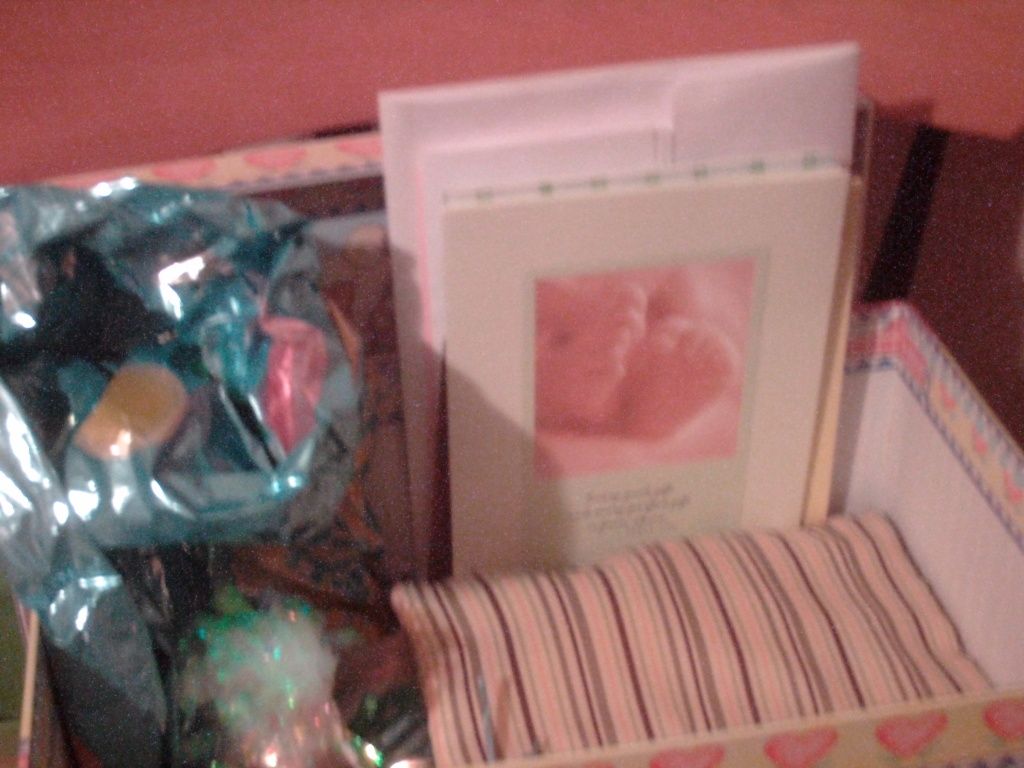 I know it doesn't look like much, but there is quite a bit there, plus I have a large bag full of photos…and the other Baby Book. The project is still in transition (Holidays and all) so I'll have to show you the finished project eventually.
Here are some pages from Baby Chronicles: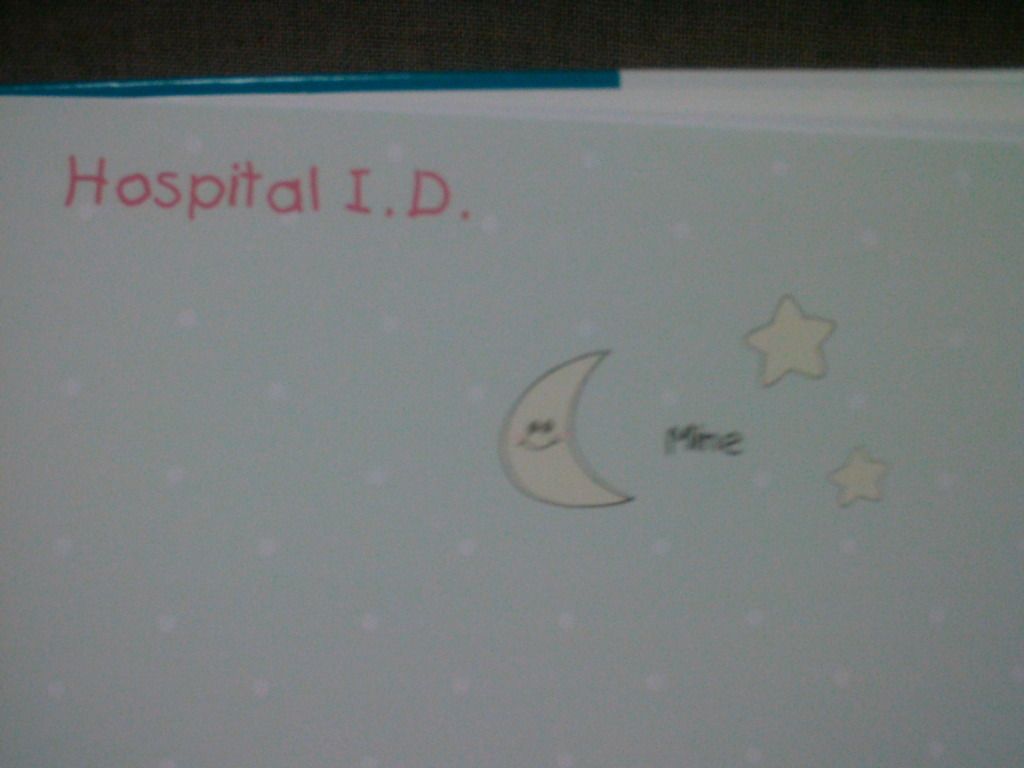 Look at my boy's LONG hair!! We waited until he was about 20 months before cutting it because it was so adorable…but when he was a sock monkey for Halloween and everyone said "what a cute girl"…we took him to get his hair cut the NEXT day!!
I have TONS of "scribbles" from my boy through his first year. He started daycare at 2 months and by the time it was safe, he was coloring 2-3 pages a day!! I saved almost all of them!!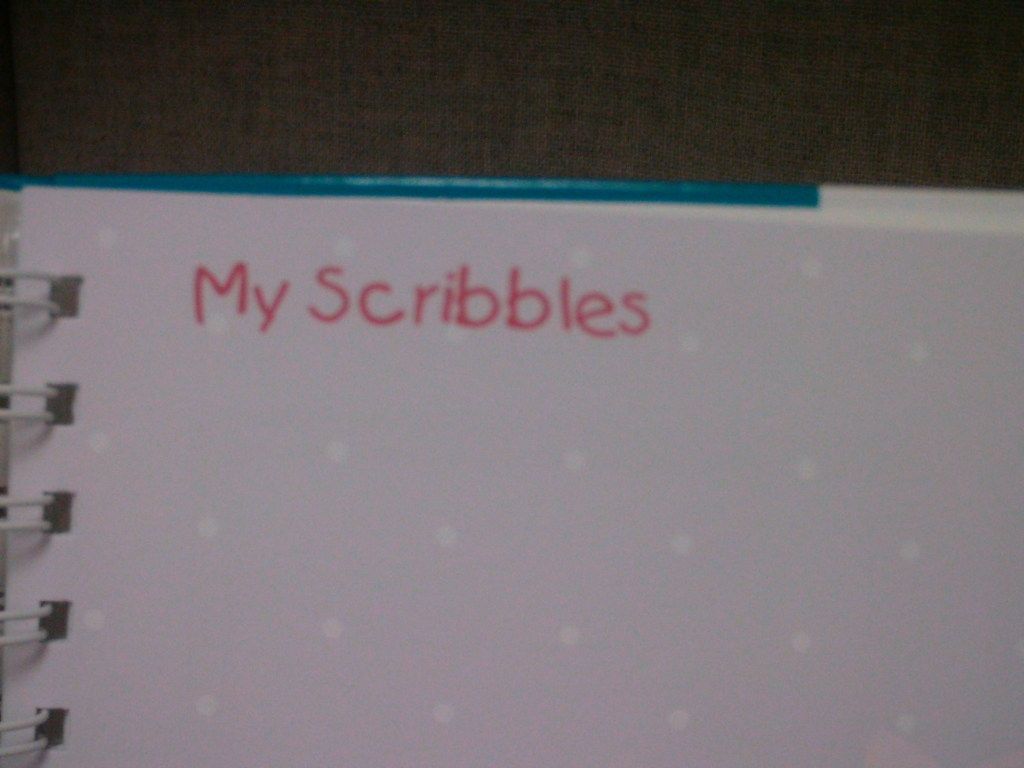 This one is fun!! When did you know if your child would be left- or right-handed? My boy was most likely going to be left-handed, but he had a missing tendon in his left thumb and had surgery just before he turned two. Since then he's been more right-handed, but he can use both hands fairly well!! His daddy was a little disappointed because he wants him to be a left-handed pitcher. 🙂
There is so much more that I could show you, it really would take up pages of my blog!! The Baby Chronicles book is so detailed with growth charts and places for pictures. The illustrations are adorable and guide you through (if you're not creative, like me) so you can put together an awesome book for your child!!
Baby Chronicles was also FEATURED on Two and Half Men.
See Allen read to Jake from his Baby Chronicles baby memory book.
From the Baby Chronicles site:
Baby Chronicles is a baby memory book that helps Moms keep track of their Baby's development from conception right through the memorable first years. This baby memory book is a combination journal, diary and scrapbook. It has room for just about everything and is an ideal guide and reference as well as an everlasting keepsake. It has a plastic storage pocket and the wire-o binding allows the book to expand to hold all of Baby's mementos!

Baby Chronicles is Baby's personal history book. It will capture the milestones and moments you want to remember. Give your child a peek into the past and a gift of memories for the future.

Highlights:

 A table of contents to easily direct you to the page you are looking for | A large plastic pocket to hold Baby's birth cards or any oversized mementos | A prenatal section including checklists and shopping lists to prepare for Baby | Space for ultrasound/sonogram, photos, hand & footprints | Family tree and family photos | Baby's first words, haircut, birthday party | A growth chart, immunization schedule and medical & dental history logs | A program for introducing solid foods | Letters to Baby and parent's notes | And lots of space for announcements, baby teeth and more

Book Details: 

72 pages, 9⅛" x 11⅛", color illustrations, plastic-laminated wirobound (concealed) hardcover
Baby Chronicles also sent me an additional Baby Chronicles AND School Year Chronicles to give away to one of my Readers!!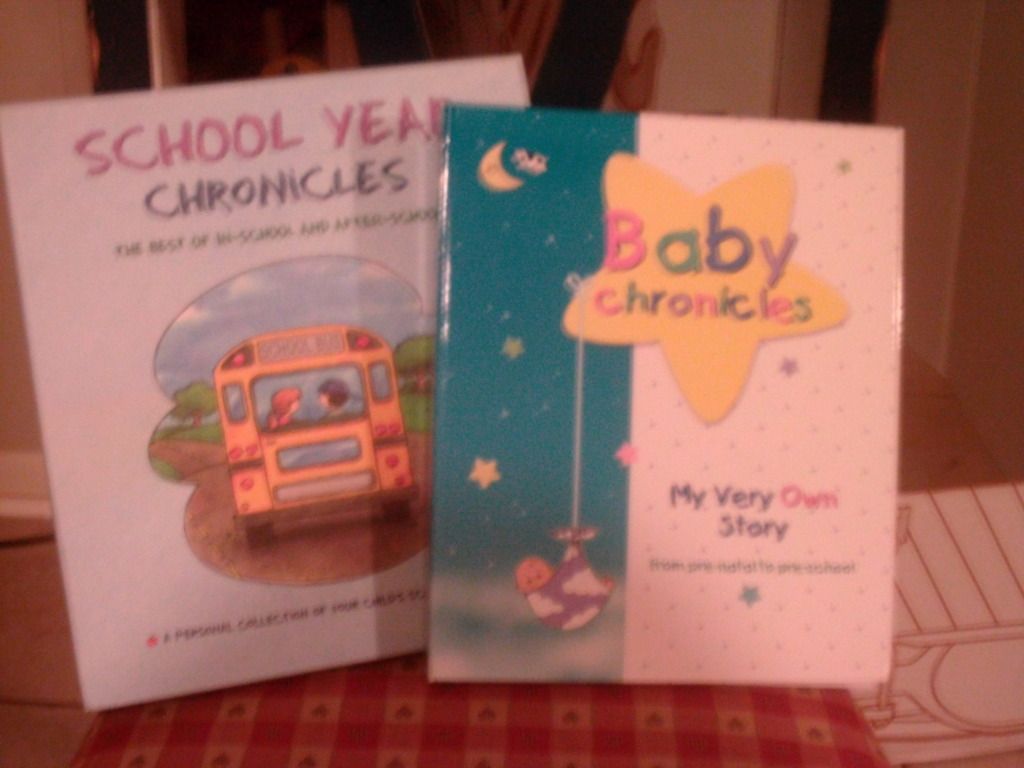 School Year Chronicles is the sequel school years memory book to Baby Chronicles. Begin recording school day memories in nursery and save notes, achievements and keepsakes all the way up to the last year in elementary school (Grade 8). It is fun and interactive, and its binder format is a great way to save all those precious memories made every day in school and after school.

School Year Chronicles is your child's personalized school years memory book. Together, you can create a peek into the past and a gift of memories for the future.

Highlights:

Binder format | Report cards, class pictures & school highlights | Diplomas and other records | Details of after-school activities | Mementos of birthday celebrations | Holiday photos | Memories of summer vacations | Medical history | Your child's signatures and a "sign of the times" page

Book Details:
76 pages, 10¾" x 11¾", color illustrations, hard-cover, loose-leaf ring binder with printed spine
BUY IT!!
Baby Chronicles and School Year Chronicles are currently selling in the following places:
Amazon.com
Amazon.ca
Barnes and Noble.com
Chapters.indigo.ca
To order memory books from your bookstore, please provide the store with the following information:
| | |
| --- | --- |
| MEMORY BOOKS | ISBN |
| | |
| Baby Chronicles Pregnancy Planner | 978-0-97339-945-5 |
| Baby Chronicles | 978-0-96992-037-3 |
| School Year Chronicles | 978-0-96992-033-5 |
| High School Chronicles | 978-0-97339-946-2 |
| Les Chroniques de Bébé, (French Baby Chronicles) | 978-0-96992-038-0 |
| Les chroniques des années d'ecole (French School Year Chronicles) | 978-0-96992-039-7 |
| Crónicas del Bebé (Spanish Baby Chronicles) | 978-0-96992-031-1 |
| Babykrøniken (Norwegian BC) | 978-0-96992-036-9 |
| Skolekrøniken (Norwegian SYC) | 978-0-96992-034-2 |
or call Firefly Publishing:
| | |
| --- | --- |
| In Canada: | 1-800-387-5085 |
| In the USA: | 1-800-387-6192 |
| Worldwide: | 1-416-499-8412 |
*Disclosure: I was provided with a copy of Baby Chronicles for the purpose of review; however, all opinions expressed are my own.