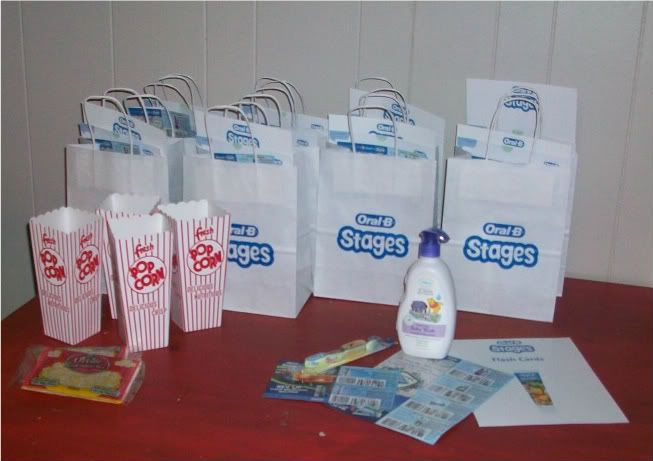 I'll be the first to admit that my son is the world's worst about brushing his teeth!!
I'm not the best at reminding him or forcing the issue when it become a battle either. He's starting to pick up on personal hygiene from Hubby and me, but this is one that he is resisting!!
This past Friday, we hosted a Winnie the Pooh viewing party and included some Oral-B Stages learning info as well!! My boy will be 4 years old in February so it's definitely time to start honing in on those toothbrushing skills.
Typically, baby teeth keep growing until about age four. You can encourage your child to keep developing his or her brushing skills too, by supervising, adding "the finishing touch" now and then, and supplying toothbrushes specifically made for little mouths and unsteady hands.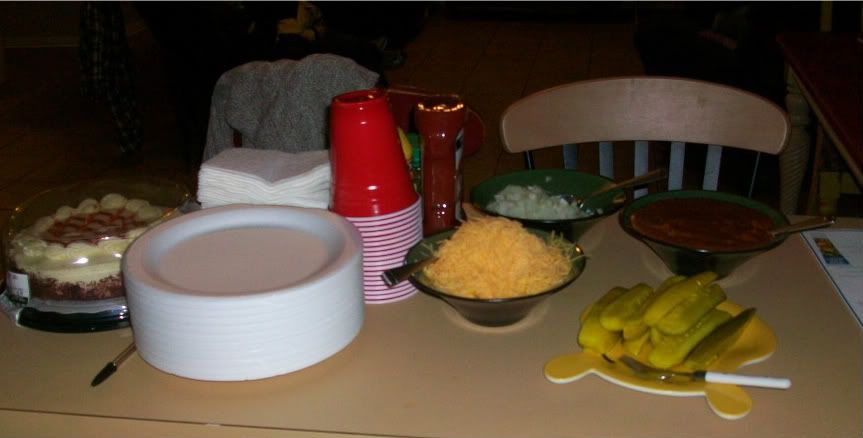 Daddy, the chef, couldn't resist cooking, but he made it child friendly by cooking hot dogs and buying a cake.
The kids played a little and then it was time to watch Winnie the Pooh!!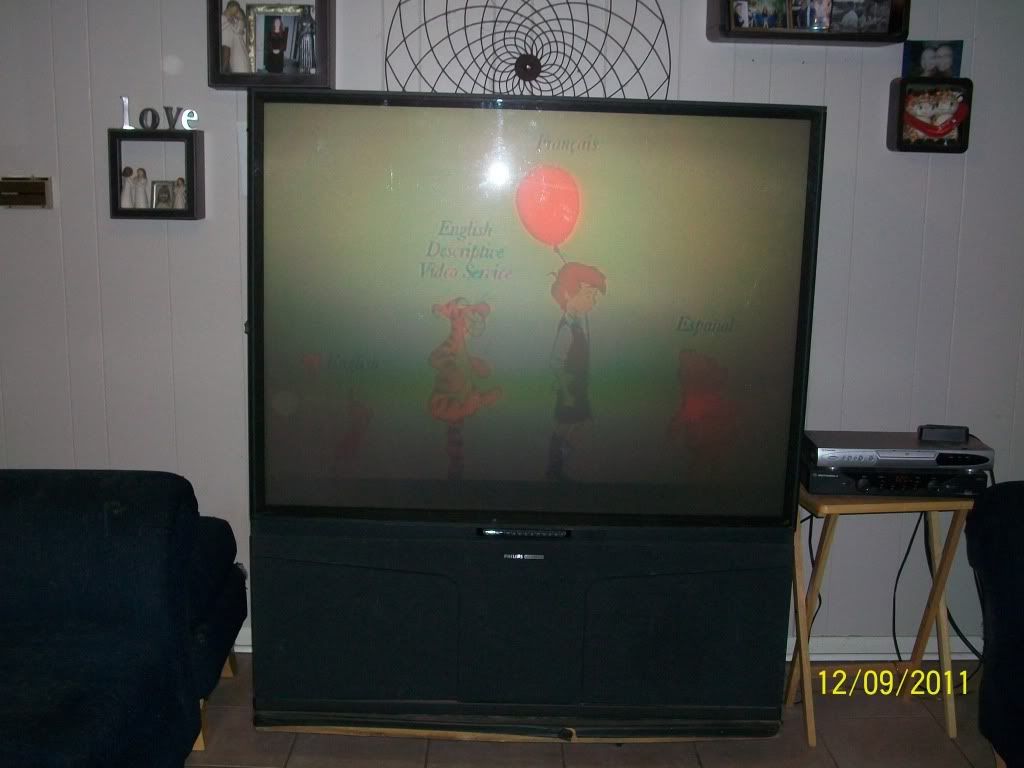 Hubby is a HUGE Winnie the Pooh fan (he has a tattoo..) so we were very excited to have the movie available for the children to watch!!
What is a movie viewing party without POPCORN?!! The boys loved the boxes and this one thought it was funny to have his picture taken with the box on the floor…silly boys!!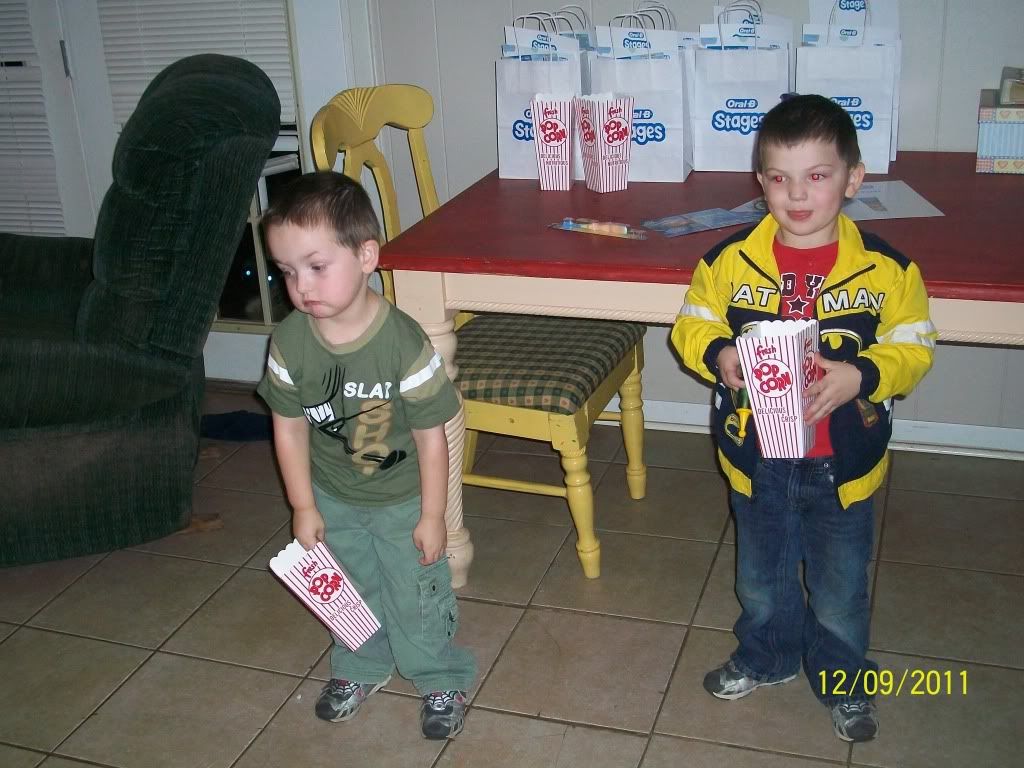 Of course, my boy wished he had thought of that and was sad that the picture was taken before he had the chance to get his on the floor.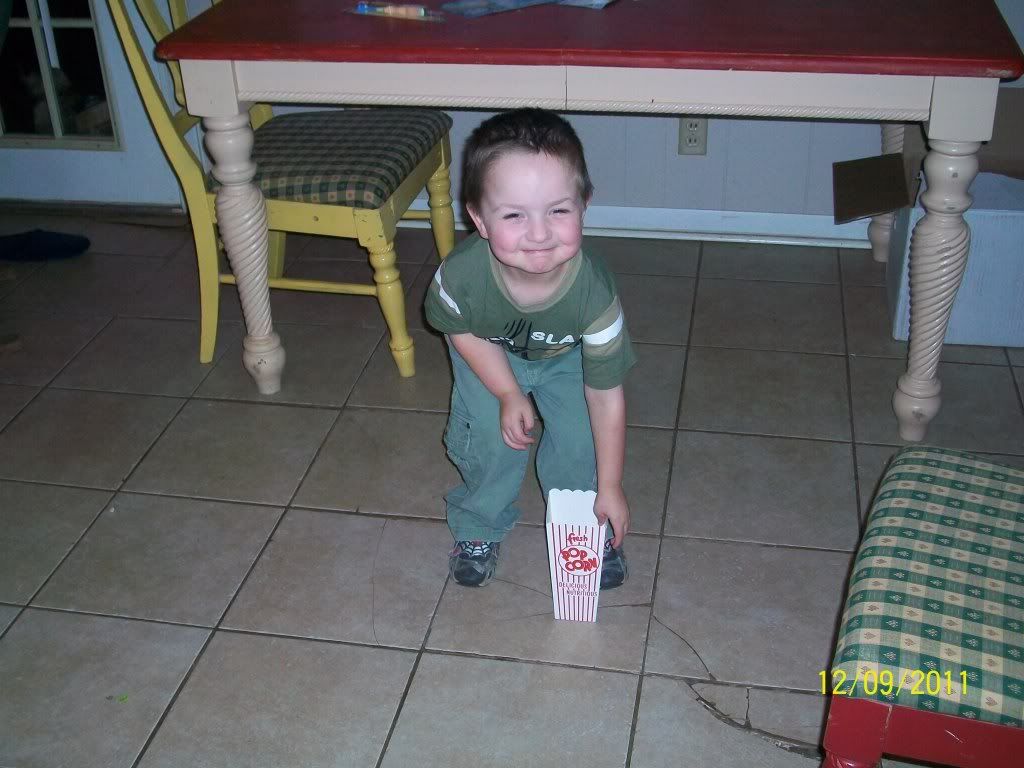 So…he got his own picture…ugh, such silliness!! 🙂
Once the movie started, the boys settled in to watch on their recliners.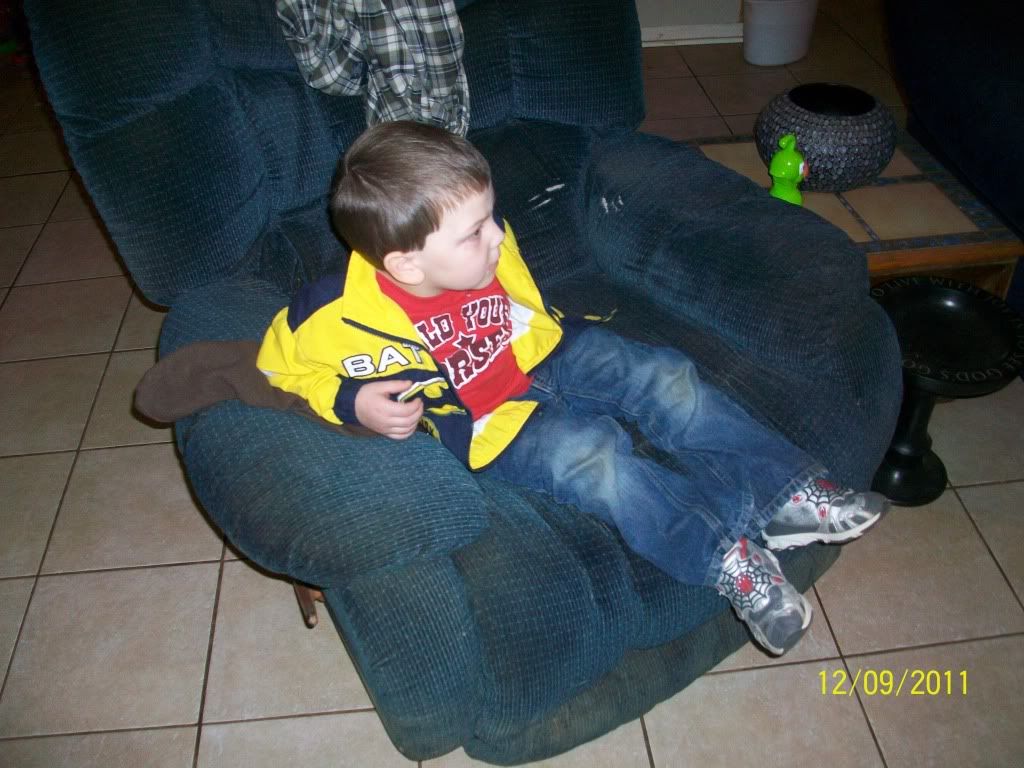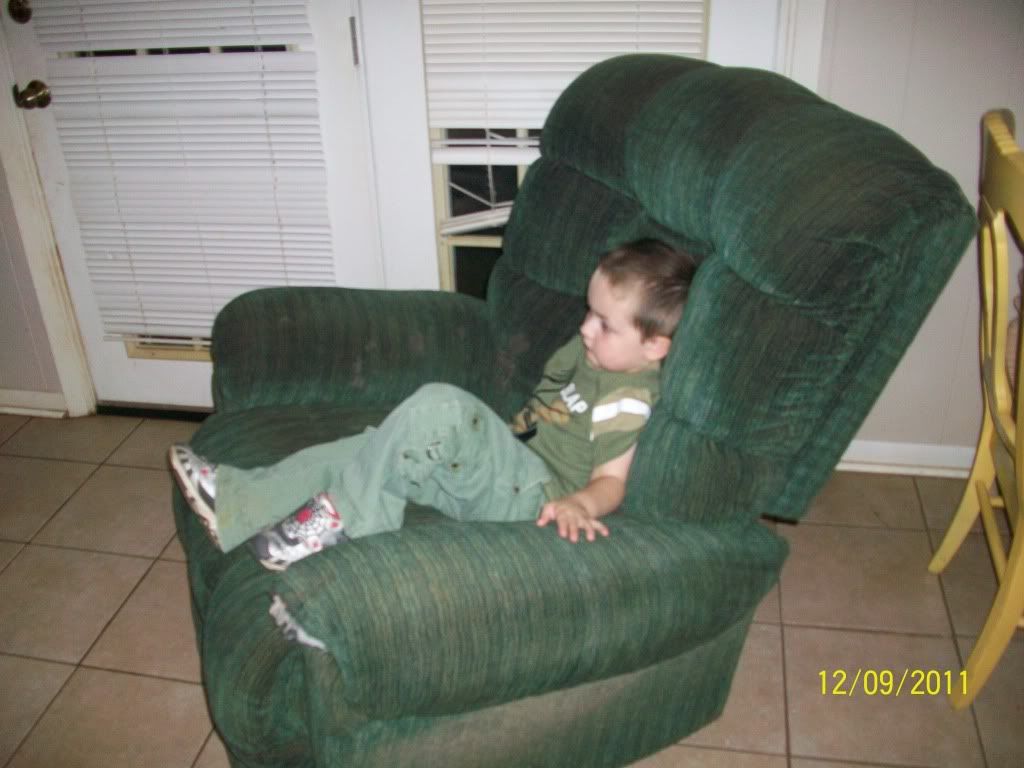 Looks like a couple of men in the making, right?!!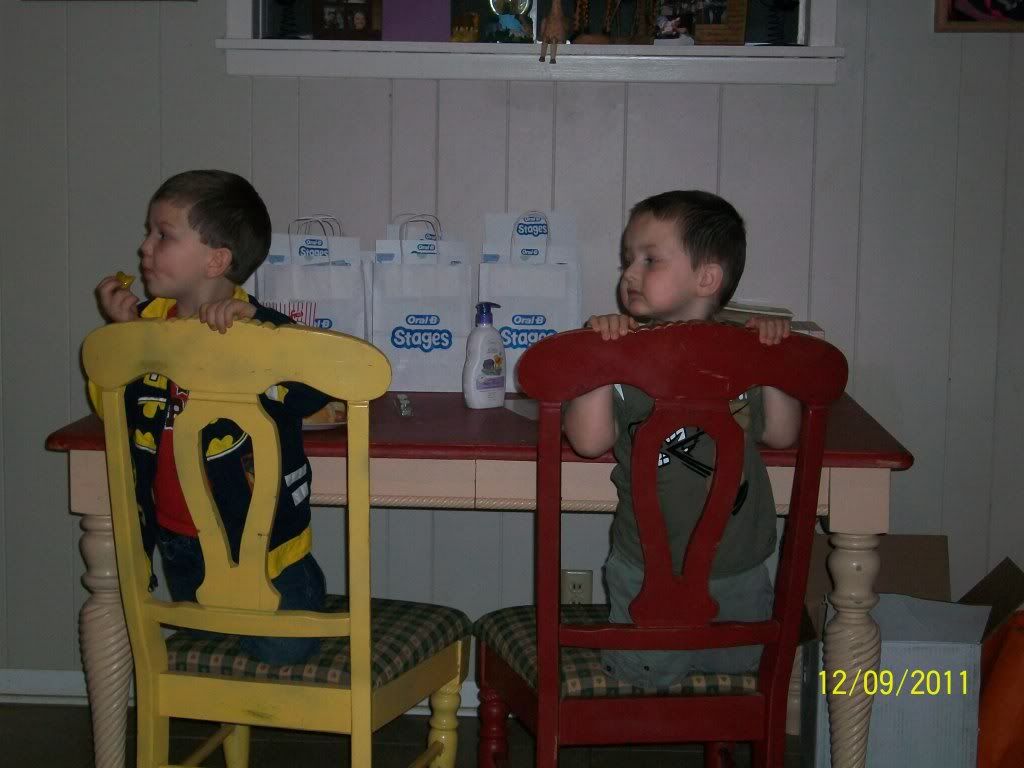 They got hungry for the hot dogs and cake, but just couldn't keep their eyes off the movie.
While they were at the table, they noticed the bags again so after we ate (and the movie ended) it was bath time and brush your teeth time!! I should probably mention that one of the boys wanted to stay the night so his mom brought over some jammies…hence the bath time. 😉
Check out these tips from the Oral-B website for teaching your children about better brushing by making it FUN!!
Brush with your child to set a good example.
Sing a song or recite a nursery rhyme with your child to make the recommended two-minute brushing time pass more quickly.
Use Oral-B Stages toothbrushes featuring your child's favorite character and toothpaste in kid-approved flavors.
Create a brushing chart to record each time your child brushes, incorporating check boxes for morning and evening. When the chart is completely filled in, treat your child to a reward for brushing and flossing regularly.
I was surprised that my boy actually brushed for a long time, but I think it was because his friends were doing it and it was like a game!! (of course this is when my camera decided to stop working…the best part!! 🙁 )
The boys watched Winnie the Pooh again, played a little, but then around 11pm, the guest decided that he was ready to go home. His mom caught this pic of my boy pouting because his friend wanted to leave and her boy consoling him…such sweet silly boys…
Although we didn't get any pics of the boys with the Oral-B toothbrushes, I can tell you that they loved seeing the Cars logo on them and were excited about the flashcards with questions about brushing your teeth and staying healthy. They both said they did not want to go to the doctor and have all their teeth pulled and have to eat baby food forever..haha!!
We all want to thank Oral-B, Procter and Gamble, and MommyParties™ for choosing us to have a Mommyparty sponsored by Oral-B Stages & Crest and Oral B Pro-Health FOR ME
Benjamin and his friends had a BLAST!!
Do you want to learn more about your child's dental care and how you can encourage them to treat their smile better?!! Check out the Oral-B Stages website for helpful tips and fun facts!!
You can also find them on the Oral-B Facebook page and follow Oral-B on Twitter!!
 MommyParties™, is a division of BSM Media. To learn more about MommyParties™, visit MommyParties™ online. You can also find them on MommyParties™ Facebook Page and follow MommyParties™ on Twitter!!
*Disclosure: I was selected to host a party through MommyParties™.
I was provided the Oral-B Stages party packs in order to host my party and in exchange for this post. No other compensation was provided and all opinions are my own.