Pin It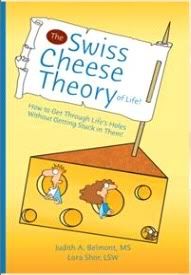 I'm a Stinky Cheese!! Are you?!! It's the reason you are reading this review right now instead of several weeks ago. It's the reason I'm up until 1am (or 3am) every single night. It's the reason I'm behind at work ALL. THE. TIME. I can't even begin to tell you the impact The Swiss Cheese Theory of Life has had on me and how much of it I wanted to share with you!! I would have to just embed it on my blog for you all to read!!
The theory is that Life is like Swiss Cheese – full of holes (i.e. imperfections) – it's the holes that give us character and make us unique. Did you know that the larger the holes in Swiss Cheese, the sweeter and tastier the cheese?!!
Swiss is not like any other cheese and likewise, you are unique and not like anyone else!
I have to start with introducing you to the characters used throughout the book so you can understand what I'm talking about!!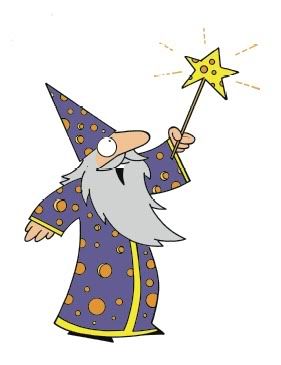 The Swiss Wiz is your mentor. He guides you through the book while you learn about the Slices of Life. He teaches you not to stress over the holes in your life, but gives you pieces of wisdom to guide you through. He may say, "The mindset of mindfulness helps us be at peace with the way things are. It allows us to see things in a very different perspective…"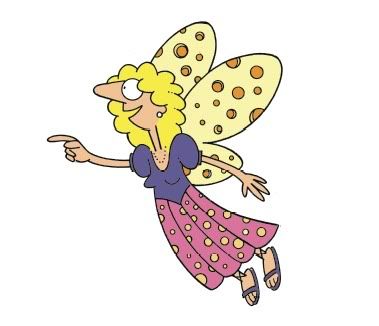 The Swiss Cheese Fairy of Life is a complement to the Wizard, but she's your nurturer. She sprinkles fairy dust – or Parmesan cheese – to remind you of your inner strength. She will teach you about self-love and self-acceptance. She will teach you to love yourself. She may say, "You need not prove yorself to be worthy-you are worthy no matter what.You are special without being perfect. Have fun trying and learning new things!"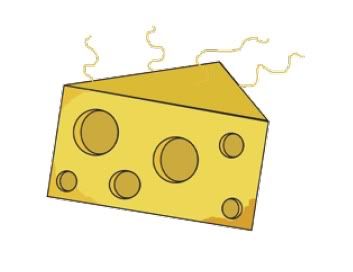 The Stinky Cheese is our unhealthy thoughts and habits, that self-sabotaging self-talk. It may say, "I have so much on my plate, there is no way I can get all this done! It's useless!"
My own personal take on this that just came up for me while I'm writing this and has nothing to do with the authors' intention (maybe): Okay, here's an observations for you!! The man is the wisdom and the leader, the woman lifts you up and loves, and it's an inanimate object that talks to you about negativity…hmm…sound like God's plan?!!
This book is like the self-help book of all self-help books. No, really, let me tell you. It starts out telling you the Theory of Swiss Cheese, how it relates to life and why the authors came to this conclusion. It introduces the characters above and the authors and then jumps into the slices – there are TEN Digestible Slices of Life!!
Fondue Can Never Turn Back Into a Block of Cheese Giving up the Habit…of Regret
There is No Such Thing as a Perfect Slice of Cheese! Transforming Mistakes and Failure Into Success
No Whine With the Cheese, Please! Healthy Thinking for Life!
If the Cheese is Ripe, DIG IN! Be Proactive, Not Reactive!
Living Whole Despite the Holes! Mindfulness and Spirituality
Enjoy the Wine and Cheese Party! Making People Connections
Cheese Lite! Welcoming Wellness for a Healthier YOU!
The Cheese Wheel of Life – How Do You Slice It? Achieving Life Balance
Mastering the Cheese Wheel of Change! How to Be a Stress Manager…and Not a Stress Carrier!
Smile and Say Cheese! Forgiveness, Gratitude and Optimism
The Extra Slice – You Can't Miss With the Swiss!
So…why do I say this is the ultimate self-help book?!! Because it's just so much more than that!!
The authors use their experiences as a psychotherapist and life-coach consultant to bring client examples of how they have used these theories into their sessions and how the clients reacted. You will find "Client Examples" from both authors throughout the book!!
"Ask the Therapist" answers questions that we ask ourselves, things that baffle us about our own behaviors, such as "Why is it so tempting (with the benefit of hindsight), to use the past as a hitching post, rather than a guidepost?". The authors use their education to help explain the answers to these questions.
The authors reference many other teachings throughout their explanations which can be useful for another therapist reading this book. It's like a one-stop shop for self-help knowledge!!
Finally, throughout the Slices, you will begin to assemble the
Swiss Cheese Tool Kit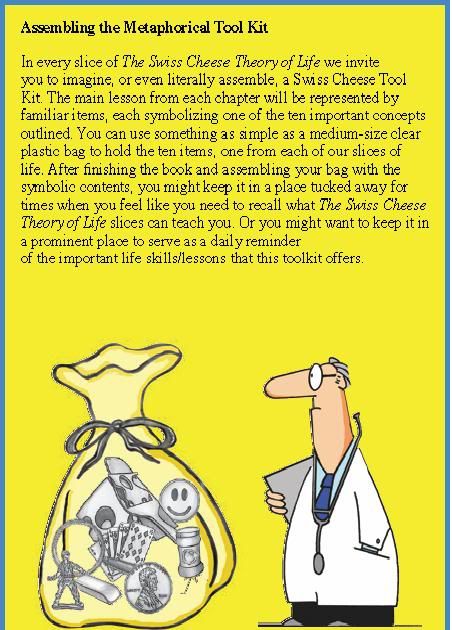 If you haven't guessed it yet, this book is just so much fun!! It's not a self-help book that you end up feeling worse about yourself before things get better. It's not about lecturing you on what you NEED to do, what you SHOULD do, or what you COULD HAVE DONE to make your life better.
It just feels like you're reading a story, maybe a comic strip book, but you're feeling better and better about yourself as you go along!!
If you're not convinced, go over to The Swiss Cheese Theory of Life and download the first two chapters for FREE!! If you're not hooked after that, come back and tell me because I'm going to be amazed!!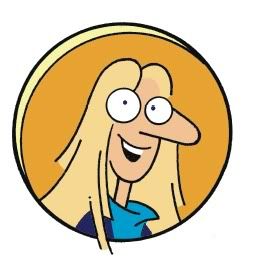 Judith A. Belmont, MS, is a national speaker, corporate wellness trainer, member of the National Speakers Association, and a member of the association for Journalists and Authors. With a B.S. in Psychology from The University of Pennsylvania and an M.S. in Clinical Psychology from Hahnemann Medical College, her experience as a psychotherapist and educator spans over 30 years.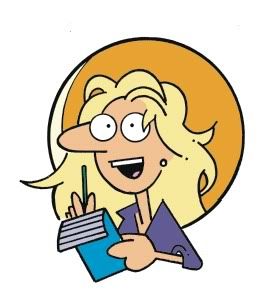 Lora Shor, MSW, LSW, is a work/life consultant to global corporations, health care systems, universities, employee assistance programs, and The United States Government. She has written and presented hundreds of workshops and seminars for Fortune 500 companies including Wells Fargo/Wachovia, United Health, Merck, Morgan Stanley, PG&E, Arrow International, and DuPont, among many others.
BUY IT!!
You can buy The Swiss Cheese Theory of Life on their website for $17.99!!
Follow Swiss Cheese on Facebook!! Follow Swiss Cheese on Twitter!!
Take the Swiss Cheese Theory of Life Challenge!
Don't miss any Crazy posts!! Sign up for Email Updates now!!
Love it?!! Share it!!