This deal has great timing!!
My family has this really beautiful toothbrush holder that Hubby and I got for our wedding (I think). This morning I took my brush out and the end of it was wet…ewww!!!! It really grossed me out!! The Boy has those cute little child toothbrushes that have big handles for him to hold and sometimes they don't fit in the holder so I am tempted to put it in upside down…but then it will be in that molding puddle at the bottom…double ewww!!!
Today's second round of Deals I would do comes from VIOlight UV Sanitizers…look at these cool toothbrush cleaner-uppers!!! I bet The Boy (and Hubby) would want the Ninja one!!!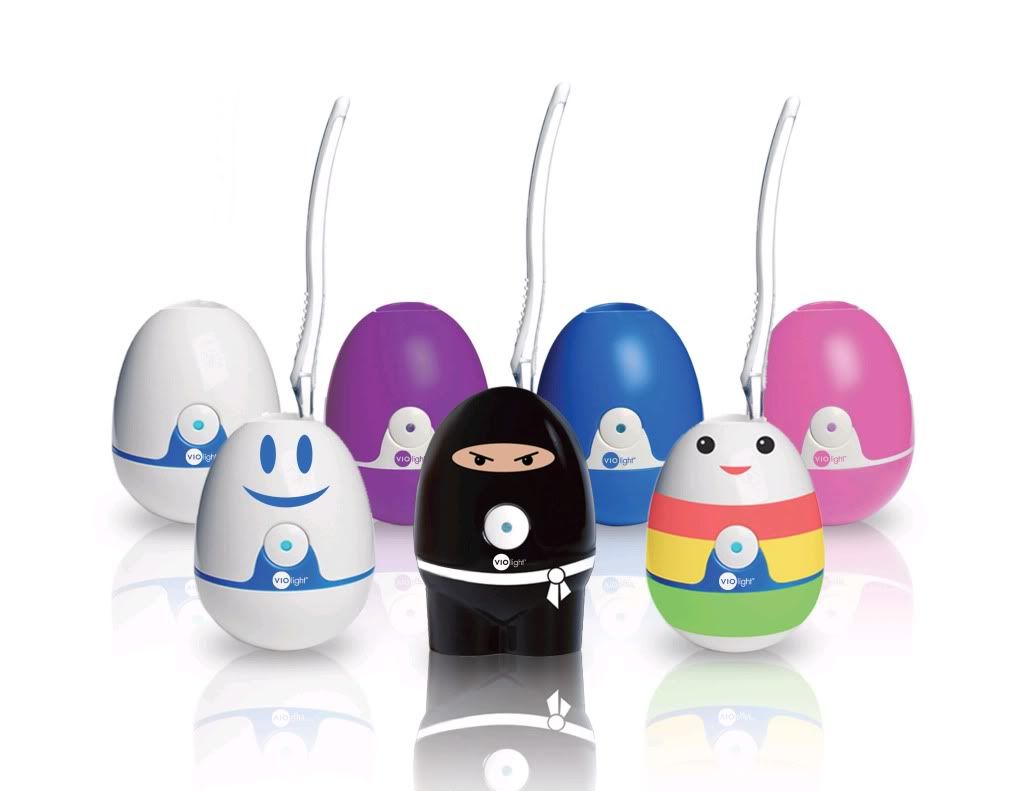 Did you know…
A single toothbrush can harbor millions of microorganisms, which translate into harmful bacteria…bacteria that thrive in the warm, moist environment (i.e. the bottom of that beautiful toothbrush holder!!) of the average bathroom. VIOlight stops these microorganisms dead in their track. Independent studies prove that the patent-pending VIOlight system eliminates up to 99.9% of bacteria that thrive on your toothbrush. That's millions of microscopic bugs that can cause flu, colds and other illnesses, zapped in minutes!

The average toothbrush has more than 10,000,000 bacteria living on it.
BLAST those germs away with VIOLIGHT'S UV TOOTHBRUSH SANITIZERS!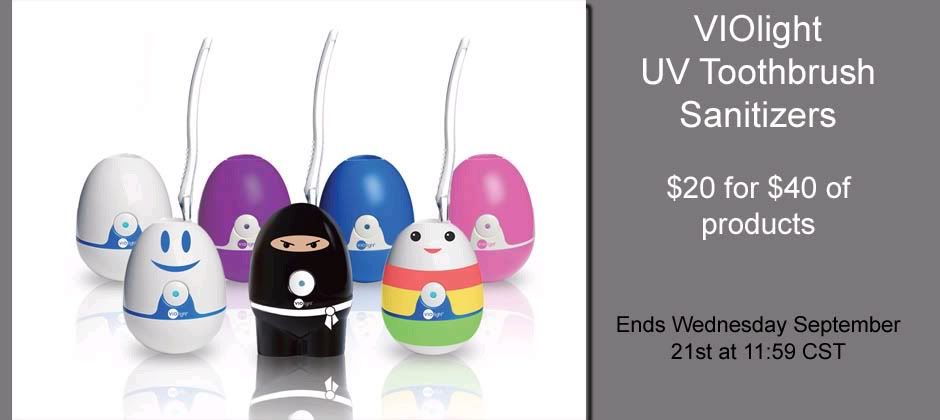 Those little guys are listed at $29.95!!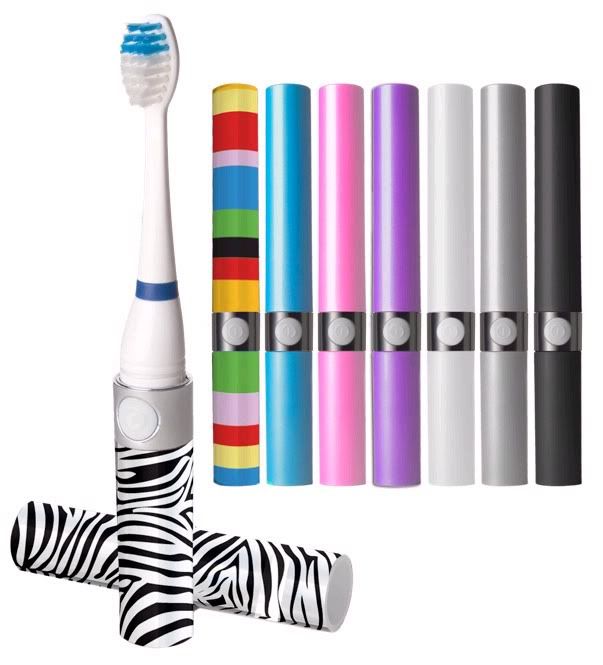 Check out these bright colored brushes for $14.95!!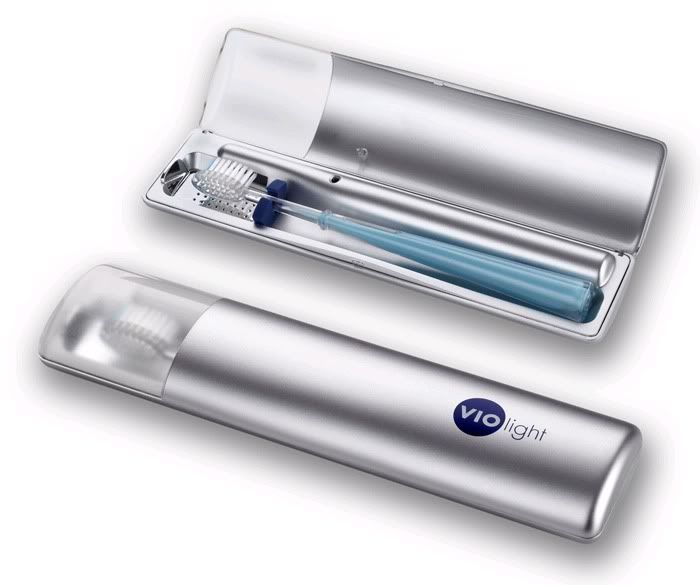 And this super sleek silver one for $29.95!!
The Violight Personal/Travel Toothbrush Sanitizer uses our germ-eliminating UV technology in a sleek, go-anywhere package. The germicidal light activates as soon as you close the lid, and in 6 minutes your toothbrush is sanitized and safely stored until you're ready to brush again. The Violight Personal/Travel Sanitizer has a deluxe metallic finish, long battery life, and includes a removable drip-tray for easy cleaning. Perfect for you or as a gift of health — whether it stays at home, goes to the office, gym, or on a trip.

Featured on Rachel Ray, Ellen, The Today Show, InStyle Magazines and as Oprah's Best Pick for the Holidays!
Are you thinking stocking stuffers??!!